Robert Rooney, Chair
Brad Robertson
Geoff Beattie
Sylvie Bigras
Michelle Cameron-Coulter
Scott Cooper
Jack Graham
Kerrin Lee-Gartner
George Marlatte
Mike Robinson
---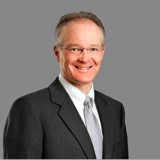 Bob Rooney is the Executive Vice President at Enbridge. He has substantial experience in mergers and acquisitions, international energy transactions, joint ventures, financing, governance and corporate reorganizations. In addition, Bob has served as a director of several public and private corporations.
Bob has been rated by LEXPERT as one of Canada's leading corporate commercial lawyers, by Chambers Global and Who's Who as one of the world's leading energy transactional lawyers and by In Brief as an energy specialist. Until November 2005, Bob was a partner with Bennett Jones LLP where he was a member of the firm's Executive Committee and co-leader of the firm's Energy & Natural Resources Practice Group.
Bob attended the University of Calgary and earned an LL.B from the University of Western Ontario and is a member of the Law Society of Alberta.
Bob is married to Jean-Ann and they have six wonderful children. Bob has an extensive background in sport as a participant, coach, official, fan and competitor (alpine skiing) at both the national and international level.
In 2013, he was elected as a Governor of Canada's Sports Hall of Fame and appointed Chair of the Board of Governors in April 2017.
---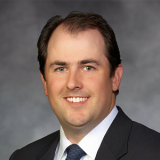 Brad Robertson graduated from the University of Calgary with a Bachelor of Commerce degree. He received his Chartered Accountant designation from the Institute of Chartered Accountants of Alberta in 2002, and Chartered Professional Accountant designation in July 2015.
He is an audit partner in the Calgary office of KPMG LLP ("KPMG"). Brad services both public and private entities in the energy sector including both energy services and exploration/production companies both in Canada and Internationally.
Brad is an active coach of Little League baseball for over 15 years in Calgary as well as being active in various volunteer roles within the Minor Hockey community in the city.
In 2013, he was elected as a Governor of Canada's Sports Hall of Fame.
---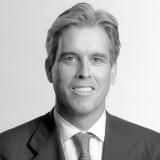 Mr. Beattie received a law degree from the University of Western Ontario and served as a partner in the Toronto law firm Torys LLP before joining The Woodbridge Company Limited, where he served as president from 1998 through December 2012. The Woodbridge Company Limited is a privately held investment holding company for the Thomson family of Canada and the majority shareholder of Thomson Reuters, where Mr. Beattie served as deputy chairman from 2000 through May 2013 and director from 1998 through May 2013. He has served as chief executive officer of Generation Capital since September 2013, and he has served as chairman of Relay Ventures since June 2013. He also serves as a member of the board of directors of Royal Bank of Canada (where he serves as the chairman of the Risk Committee) and Maple Leaf Foods Inc. In addition to his public company board memberships, Mr. Beattie is a trustee of the University Health Network in Toronto.
In 2014, he was elected as a Governor of Canada's Sports Hall of Fame.
---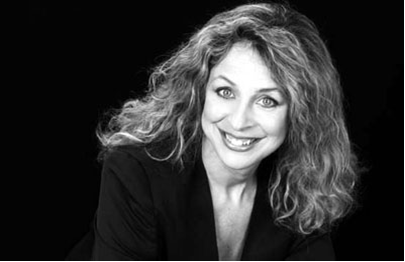 Owning and operating her own communications company for seventeen years, Sylvie Bigras specializes in event hosting, public speaking, event facilitation, media relations and voice work. Some of the events she has hosted include State Dinners for President George W. Bush and President Vicente Fox of Mexico, the Nelson Mandela Citizenship Ceremony, Queen's Jubilee Celebrations, the First Ladies Conference (the Americas), the Canadian Sport Awards, Ceremonies for the International Year of Volunteers and more.
Sylvie is a fluently bilingual and expert facilitator who has conducted numerous sessions including: national and expert stakeholder consultations, strategic planning sessions, organizational development projects and multi-stakeholder participatory decision making processes. She has worked locally, nationally and internationally with federal government departments, not-for-profit organizations and corporate clients.
Holder of a Masters Degree in Sport Management from the University of Ottawa, she has worked in the Communications field at 15 Olympic Games and a number of other international major games. She was Press Chief for the Canadian Team at the Pan Am Games in Rio de Janeiro in 2007, at the Olympic Games in Beijing in 2008 and the Olympic Winter Games in Vancouver in 2010. She was with the broadcast team of CBC and Radio-Canada at the 2014 Olympic Winter Games in Sochi and the Deputy Press Chief for the Canadian Team at the 2015 Pan American Games in Toronto.
Sylvie is fluent in both written and oral English, French and Spanish and has an understanding of German, Italian and Portuguese. She was born and raised in Ottawa, Canada where she currently lives with her family.
In 2015, she was elected as a Governor of Canada's Sports Hall of Fame.
---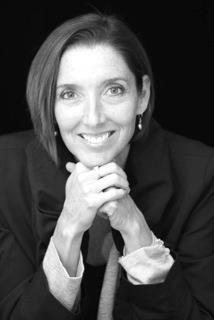 The combination of athletic ability, precise performance, and communication made Michelle Cameron and Carolyn Waldo our nation's most successful synchronized swimming duo. Michelle Cameron took up competitive synchronized swimming in 1976 with her hometown club, the Calgary Aquabelles. Under the tutelage of coach Debbie Muir, the Aquabelles won six of eight national championships between 1981 and 1988. It was coach Debbie Muir who saw that Cameron and Waldo were a perfect match for the duet event and paired them up in 1985. With complementary body types, matching skills in flexibility and endurance, and seamless communication, these two swimmers were able to give the impression that they were mirror images of each other. This dynamic duo won nearly every major duet competition they entered, including the 1985 Rome and Spanish Opens, the 1985 FINA World Cup, the 1986 Spanish Open, the 1986 Commonwealth Games, the 1986 World Championships, the 1987 Pan Pacific Championships and the 1987 FINA World Cup. At the 1986 World Aquatic Championships, Canada swept the entire competition with Waldo's solo gold, Waldo and Cameron's duet gold, and the Aquabelle team gold, marking the first time that one country has won all three events since 1975. Favoured to win the gold in Seoul in 1988, the duo did not disappoint. The pair used their powerful manoeuvres to build an insurmountable lead in the compulsories and then swam their free routine to win the gold over the Josephson twins of the United States. Both Waldo and Cameron retired following their tremendous Olympic success.
Michelle Cameron-Coulter was inducted into Canada's Sports Hall of Fame in 1991.
In 2015, she was elected as a Governor of Canada's Sports Hall of Fame.
---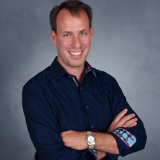 Scott Cooper is Chief Sales and Strategy Officer at Molson Coors Canada. With full P&L accountability Mr. Cooper is responsible for leading the sales teams, revenue management, sponsorship & events as well as the strategy function in Canada.
Over the past 20 years, Mr. Cooper has held several senior positions in marketing and sales, including VP Marketing at Molson Coors Canada and Vice President of Marketing and Innovation for Sobeys Inc. where he led Brand Strategy, Communications, Insights and Relationship Marketing nationally. Previous to this Mr. Cooper was employed by Unilever, Cadbury, Cott Beverages and SC Johnson.
Mr. Cooper is a graduate of the University of Western Ontario with an Honours Business Administration degree and a Bachelor of Arts in Political Science.
In 2013, he was elected as a Governor of Canada's Sports Hall of Fame.
---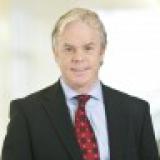 Jack is a Partner at the Halifax office of McInnes Cooper who practices labour and employment law throughout Atlantic Canada, with a focus on employment litigation, labour arbitration, collective bargaining, labour relations, human rights, workers compensation and occupational health and safety. Jack is counsel for several customer contact and technology companies operating throughout Canada. Jack has been recognized by Best Lawyers in Canada and by Lexpert as a Leading Labour and Employment Law Practitioner from 2006 until 2014.
Jack is a member of the Canadian Bar Association, the Nova Scotia Barristers' Society, and currently serves as the Vice President of the Canadian Association of Counsel to Employers, which is the leading management side labour and employment lawyers' organization in Canada.
Jack has been extensively involved in sport for many years. Jack served as Chair of Tennis Canada from 2003 to 2006 and was instrumental in revamping its national sport development structure during these years. He continues to sit on the Board as Director Emeritus. He also serves on the Board of the International Tennis Federation as the first Canadian ever elected to this world-wide tennis governing body. Jack is also a member of the Court of Arbitration for Sport (CAS) which is headquartered in Lausanne, Switzerland.
In 2012 and 2013 Jack's contributions to sport were recognized by his induction into the Nova Scotia Sport Hall of Fame and by receiving the Queen Elizabeth II Diamond Jubilee Medal for outstanding contribution to Canadian sport from the Canadian Olympic Association.
In 2014, he was elected as a Governor of Canada's Sports Hall of Fame.
---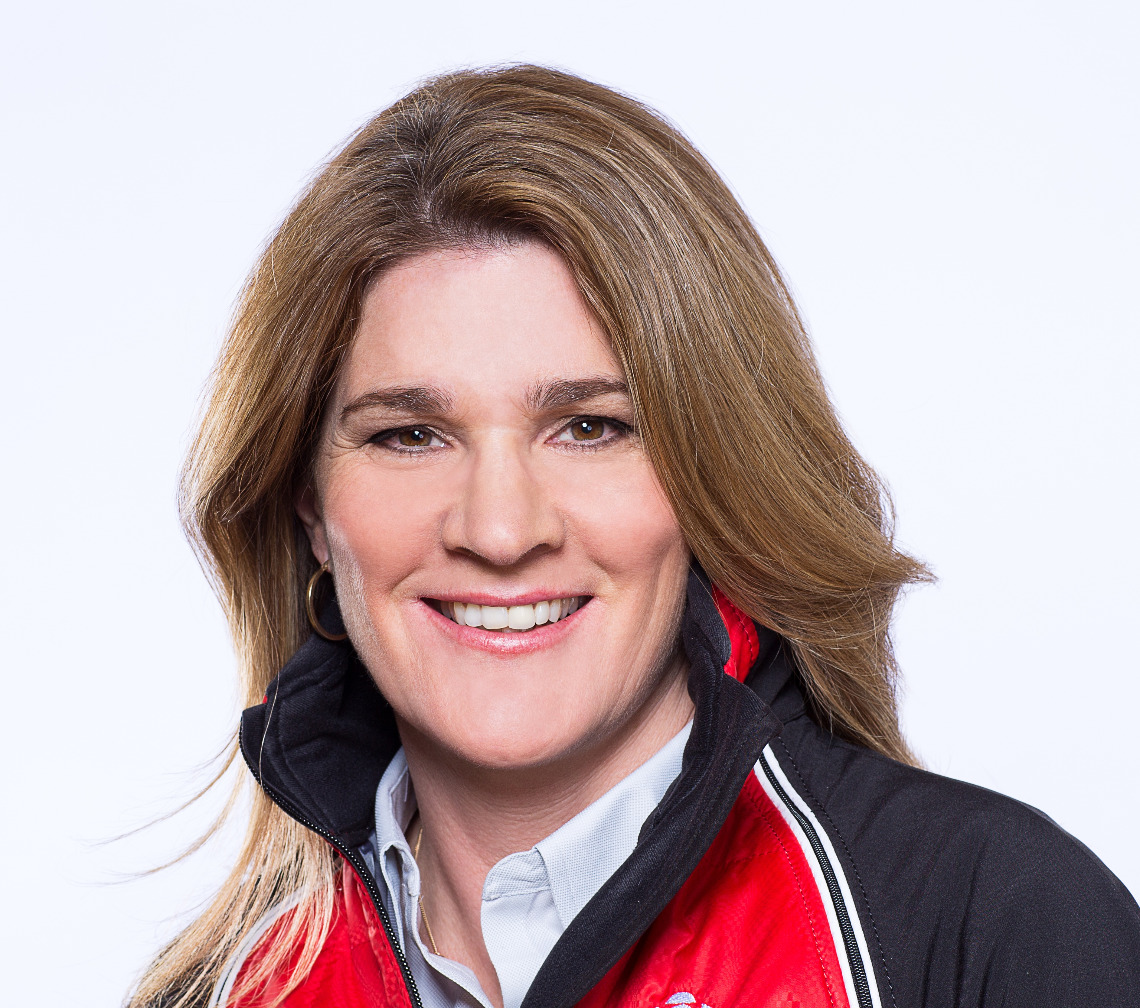 Kerrin Lee-Gartner was an accomplished international skier from an early age. At 17, she joined the alpine development group, the national "C" team a year later, in 1984, and the "B" team in 1986. From 1988 to 1994, Lee-Gartner was a fixture on the women's national alpine skiing team, specializing in the speed events on the World Cup circuit. Lee-Gartner won the downhill at the World Cup event in Vail, Colorado, in 1987 and between 1991 and 1993 won three straight national downhill championships. Beginning in 1988, Lee-Gartner represented Canada in three Olympic Games. In Albertville, on the challenging Meribel course, Lee-Gartner skied the race of her life, winning Canada's first-ever Olympic downhill gold medal. She finished the season ranked fourth in the World Cup downhill standings, improving to third in 1993. Overall, Lee-Gartner competed in 84 World Cup, World Championship, and Federation International de Ski (FIS) races and finished in the top-ten 46 times. She retired from competitive skiing following the 1994 Olympic Winter Games. In 1995, she began a second career as a television commentator on skiing broadcasts. Lee-Gartner has received numerous honours for her athletic accomplishments, including induction into the Canadian Olympic and Canadian Skiing Halls of Fame.
She was inducted into Canada's Sports Hall of Fame in 1995.
In 2015, she was elected as a Governor of Canada's Sports Hall of Fame.
---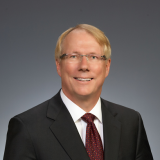 George Marlatte is President of Marlatte International Inc. George retired from the Bank of Nova Scotia effective January 2014 after more than 45 years of service. George had been Senior Vice President for Prairie Region, based in Calgary. He has also held senior positions with the Bank in Saskatoon, Toronto, Vancouver and Europe.
George spent his formative years in Saskatoon, Saskatchewan and joined Scotiabank in Saskatoon, January 1968. While working for the Bank, he completed his Bachelor of Commerce at the University of Saskatchewan in 1973. He is also a Fellow of the Institute of Canadian Bankers.
His career with Scotiabank carried him through a number of branches in the province of Saskatchewan and in Scotia Plaza, Toronto. Following his branch exposure, he held senior positions in the Bank's Executive Offices in Commercial Credit, Corporate Credit and Corporate Banking, which led to his appointment in 1988 as Vice-President, Corporate Banking, Europe, residing in London, England. In 1992 he was appointed Senior Vice-President, British Columbia.
He completed Executive Management Programs at the Banff School of Advanced Management and at Trinity College in Dublin, Ireland.
George is active in both business and community endeavors and is a keen follower of athletics at all levels. George is a Governor of Canada's Sports Hall of Fame. He is a Director of the Calgary Flames Foundation and a member of the Dean's Advisory Council, for the Edwards School of Business at the University of Saskatchewan. He is a former Director of the Vancouver Foundation, the Business Council of British Columbia,, Simon Fraser University Foundation, Money Mushrooms Ltd, the Alberta Economic Development Authority and also past Chairman of the Canadian Bankers Association, Prairie Region.
George married Donna in 1970. They have a married daughter, Thea in Cambridge, England and a son, Read in Oxford, England. George is a member of the Calgary Golf and Country Club, the Riverside Golf & Country Club in Saskatoon, Shaughnessy Golf and Country Club in Vancouver, and Hollyburn Country Club in West Vancouver.
In 2013, he was elected as a Governor of Canada's Sports Hall of Fame.
---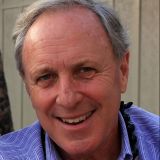 Michael P. Robinson, C.M. is the Chief Executive Officer of the Bill Reid Trust and Director of the Bill Reid Gallery of Northwest Coast Art in Vancouver.
Mr. Robinson is also the principal of Michael Robinson Consulting, a management practice advising boards and senior management on issues in the cultural sector.
Mr. Robinson attended University College, Oxford as a Rhodes Scholar and holds degrees in law and anthropology.
During his 30 year career in Calgary, Mr. Robinson has worked as a senior regulatory compliance officer in the energy industry, a professor and research institute director at the University of Calgary, and President and Chief Executive Officer of the Glenbow Museum.
In 2004, Mr. Robinson became a member of the Order of Canada.
In 2013, he was elected as a Governor of Canada's Sports Hall of Fame.
---