Robert Rooney, Chair
Susan Anderson
Dany Assaf, Treasurer
Tim Barber
Geoff Beattie
Brian Gallant
Colin Gruending
Trevor Haynes
Marnie McBean
Andy McCreath
Kelly D. Murumets
Gareth Rees
Tammy Sadinsky
Brendan Shanahan
Mark Smith
---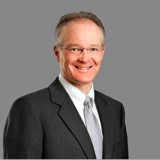 Bob was appointed Executive Vice President and Chief Legal Officer on February 1, 2017. Mr. Rooney leads Enbridge's legal team across the organization.
Bob has over 30 years of energy sector experience. He has held roles of senior executive, advisor, founder, director, and chairman of public and private entities. Bob has significant experience in strategic planning and execution, capital allocation, leadership and management, mergers and acquisitions, corporate finance, domestic & cross border transactions, business functions and operations, enterprise risk management, corporate governance, and government and stakeholder relations. Before joining Enbridge, Bob was Managing Director of a start-up oil and gas company. Prior to that, he was Executive Vice President, Corporate of Talisman Energy
Inc., then served as Vice Chairman and director of Repsol Oil & Gas Canada Inc. In addition, Bob was a partner at Bennett Jones LLP where he was a member of the executive committee and co-leader of the Energy and Natural Resources Group.
Bob is currently a board member of RimRock Oil & Gas, Athabasca Oil Corporation. He attended the University of Calgary, earned an LL.B. from the University of Western Ontario, is a member of the Law Society of Alberta and was awarded a Queen's Counsel designation in 2012.
In 2013, he was elected as a Governor of Canada's Sports Hall of Fame and in 2017, he was appointed Chair of the Board of Governors
---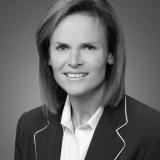 Ms. Anderson is the President and Chief Executive Officer of Cannonball Capital Inc., which is an active institutional investor in venture companies, private and public equities as well as commercial real estate and multi-family apartments. She is a G7 Fellow of the Creative Destruction Lab in Calgary and New York City which mentors and helps finance early stage venture companies.
After practicing corporate and commercial law for ten years, she and a co-founder started DirectCash Payments Inc., a publicly traded financial services company in 1997. DirectCash Payments grew organically and through acquisitions to be the second largest ATM company in the world until its sale to Cardtronics in January 2017. Susan co- founded DC Bank, a Schedule 1 chartered financial institution and is currently Chair of the Board.
In 2010, Susan received an Alumni Honour Award from the University of Alberta. Ms. Anderson was also honoured as one of the "most powerful women" in Canada by the Women's Executive Network in 2010. She was the recipient of the Ernst & Young Entrepreneur of the Year (Prairies Region) award in 2005.
Ms. Anderson graduated with distinction with a commerce degree from the University of Calgary in 1984 and in 1988 obtained a law degree from the University of Alberta.
Susan is on the board of directors of WinSport, Lace Em Up Foundation for Kids and DC Bank. As well, she is on the President's Advancement Council at the University of Alberta.
In 2019, she was elected as a Governor of Canada's Sports Hall of Fame.
---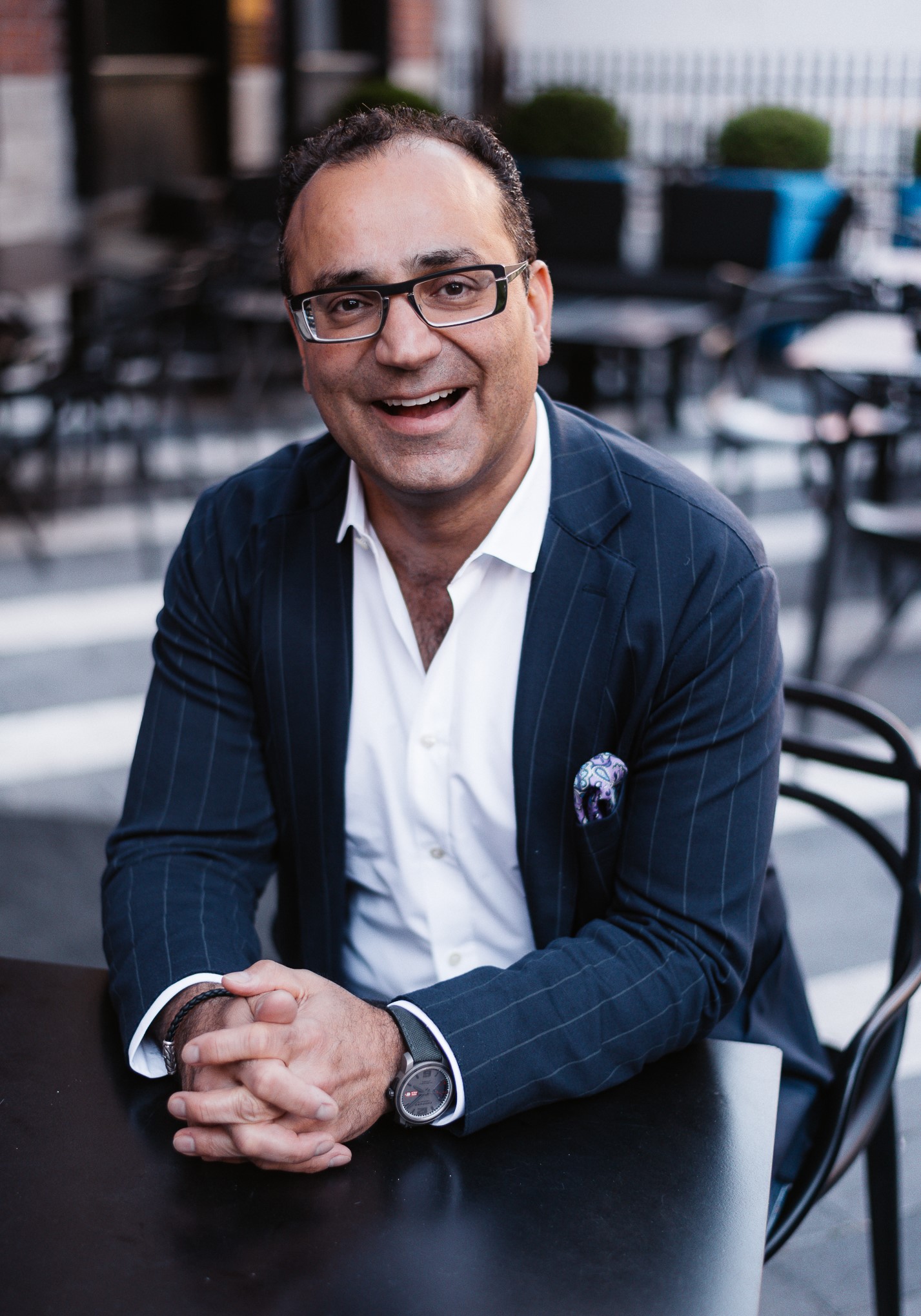 Dany is a partner at Torys LLP and Co-chair of the firm's Competition and Foreign Investment Group. Dany is a globally recognized lawyer with deep and broad international business experience advising and helping businesses grow worldwide and has advised on some of the largest and most complex global and Canadian mergers and investigations over the last 25 years. Dany's international business experience includes opening the first offices for a major Canadian law firm in the United Arab Emirates and Qatar.
Dany has taught and lectured on competition and foreign investment law at major Canadian universities and written and been a commentator on almost all major Canadian media platforms including the Globe and Mail, the Star and, the National Post newspapers and the CBC, CTV, BNN Bloomberg, and Global television networks.
Dany has also been involved in many community initiatives and projects over the years including been President of the Canadian Club of Toronto and he and his wife Lisa also co-founded the annual Fast in the 6 event held on Toronto's Nathan Phillips Square bringing Canadians of all backgrounds together to celebrate its motto: Diversity.Unity.Prosperity.
Dany is the author of the book, "Say Please and Thank You & Stand In Line: One man's story of what makes Canada special, and how to keep it that way" (Published by Sutherland House Books).
In 2021, he was elected as a Governor of Canada's Sports Hall of Fame.
---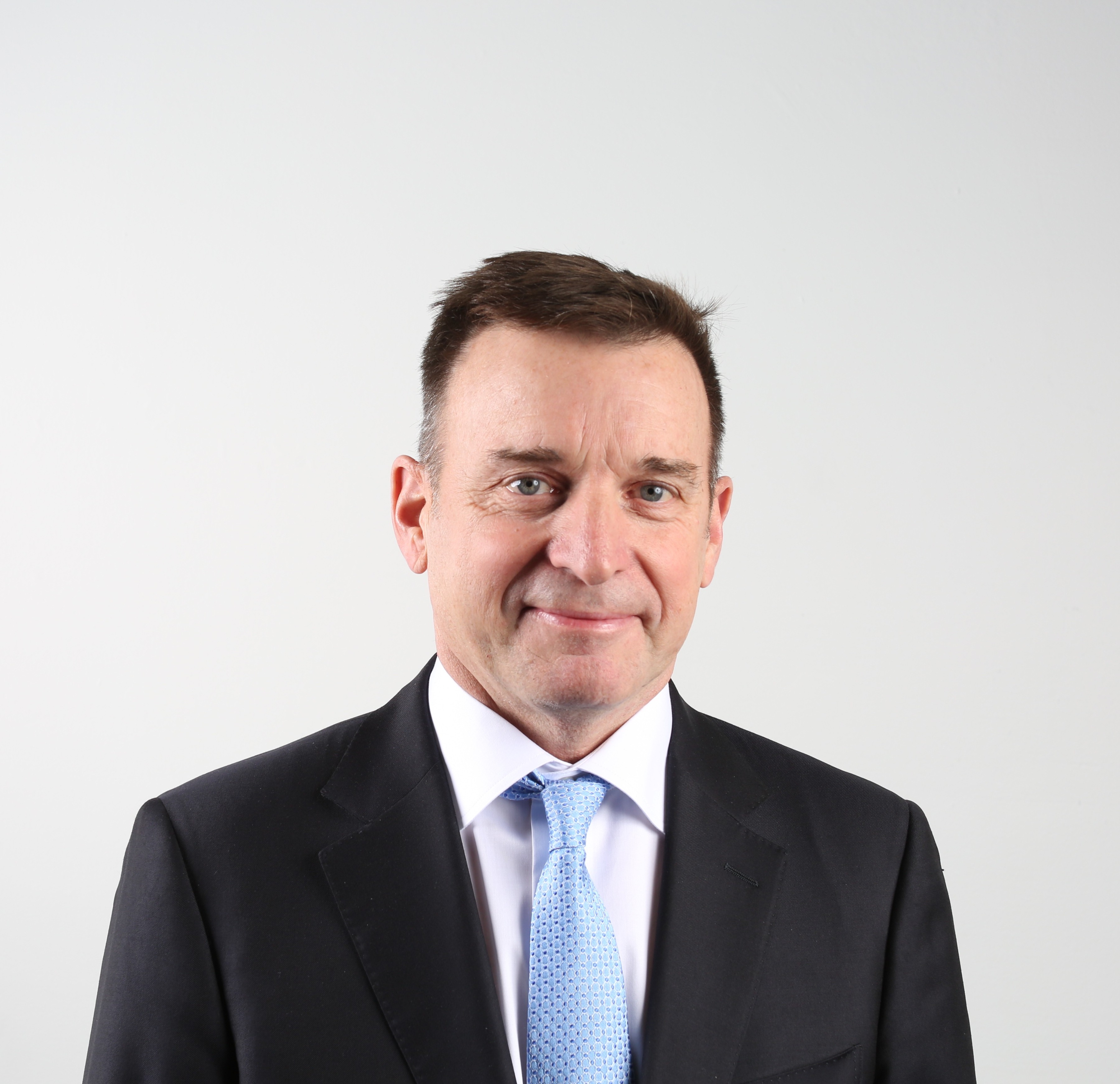 As one of Bluesky Strategy Group's co-founders, Tim brings his unparalleled network and over thirty years of strategic communications, political and federal and provincial government-related skills, and experience to our client files. His work in the aerospace and defence procurement, energy, healthcare, financial and transportation sectors link our clients to the thinking and the decision-making processes in government.

His understanding of the strategic communications and decision-making environment comes from his time working as a political staffer in the offices of both the Minister of International Trade and the Deputy Prime Minister; and as a public servant working in the Privy Council Office, Federal-Provincial Relations Office, Employment and Immigration, the Senate of Canada, and the Electronic Commerce Task Force (Industry Canada).

In 2006, Tim co-founded Canada 2020, which has become Canada's leading independent, progressive think tank, hosting over a hundred events that are dedicated to the debate and discussion of issues related to the strategic public policy role of the federal government.

Tim's client work has included: Air Products, Pembina Pipeline, Cedar LNG, Chinook Pathways, First Nations Major Projects Coalition, North Coal, Graymont, Leonardo Helicopters, Canadian Petroleum Producer's Association, LiUNA! and Pathways Alliance.

In 2023, he was elected as a Governor of Canada's Sports Hall of Fame.
---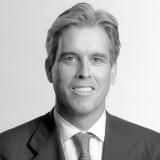 Mr. Beattie received a law degree from the University of Western Ontario and served as a partner in the Toronto law firm Torys LLP before joining The Woodbridge Company Limited, where he served as president from 1998 through December 2012. The Woodbridge Company Limited is a privately held investment holding company for the Thomson family of Canada and the majority shareholder of Thomson Reuters, where Mr. Beattie served as deputy chairman from 2000 through May 2013 and director from 1998 through May 2013. He has served as chief executive officer of Generation Capital since September 2013, and he has served as chairman of Relay Ventures since June 2013.

He also serves as a member of the board of directors of Royal Bank of Canada (where he serves as the chairman of the Risk Committee) and Maple Leaf Foods Inc. In addition to his public company board memberships, Mr. Beattie is a trustee of the University Health Network in Toronto.
In 2014, he was elected as a Governor of Canada's Sports Hall of Fame.
---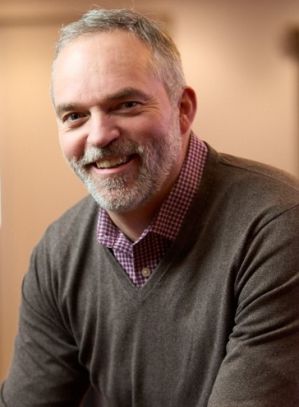 Colin is a seasoned executive with a strong background in the energy sector. He currently serves as the Executive Vice President and President of Liquids Pipelines at Enbridge, a position he has held since October 1, 2021. In this capacity, he manages a pipeline network responsible for safely transporting approximately 30% of North America's crude oil output.

His association with Enbridge spans over two decades, during which he has held multiple leadership positions, including Corporate Development and Chief Financial Officer.

Colin's industry involvement extends further as he currently serves as the Chair of the American Petroleum Institute Midstream Committee and as a member of the Business Council of Alberta.

Prior to joining Enbridge, he held finance roles at Canadian Airlines and KPMG. Colin holds a Bachelor of Commerce Degree from the University of Saskatchewan and is a Chartered Professional Accountant and Chartered Financial Analyst.

Beyond his professional endeavors, Colin has a passion for Canadian sport and actively contributes through grassroots coaching, recognizing the positive impact sports have on youth and communities.

In 2023, he was elected as a Governor of Canada's Sports Hall of Fame.
---

Brian Gallant, K.C., is the CEO of Space Canada. He is a business executive, thought leader, and he was the 33rd Premier of New Brunswick.

Brian is a Special Advisor to the President of Ontario Tech University. He also frequently provides business and political analysis as a media commentator.

In addition to serving as Premier of New Brunswick, Brian was the Attorney General, the Minister responsible for Innovation, and the Minister responsible for Women's Equality. In 2018, he led his Premier colleagues as the Chair of the Council of the Federation.

Prior to elected office, Brian practiced corporate commercial law. He has university degrees in business and law from the Université de Moncton as well as a Master of Laws from McGill University.

Brian is the co-author of a major research report linking profit with purpose entitled Canadian Voices on the Role of Business in Society.
In 2019, he was elected as a Governor of Canada's Sports Hall of Fame.
---

Trevor Haynes co-founded Black Diamond Group in 2003 and has been the President and CEO since inception. He has over 25 years of experience in the workforce accommodation, energy services and modular building industries, across North America and internationally.
Before co-founding Black Diamond Group, Trevor was involved in launching and building a number of successful energy services and construction related companies. Prior to this, he held progressively senior roles at a large Canadian multi-national company.
Over the course of his career, Trevor has devoted his time and talents to strong organizations and the community, and currently serves as Director of PTW Group Inc. and Chairman and Director of Claryn Equities Inc. Trevor is also Past Chair of the Petroleum Services Association of Canada (PSAC), and the Fig Tree Foundation.
He holds a bachelor's degree from the University of Toronto.
In 2019, he was elected as a Governor of Canada's Sports Hall of Fame.
---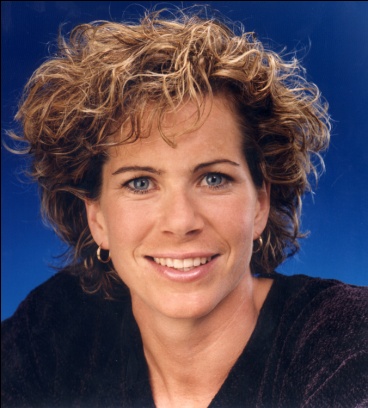 Marnie McBean is one of Canada's most decorated Olympians, and an expert in turning potential into performance. As Canada's chef de mission at the 2020 Tokyo Olympics and a former Specialist in Olympic Athlete Preparation and Mentoring for the Canadian Olympic Committee, McBean prepared athletes emotionally and psychologically to ensure that they performed at their highest level. Drawing on her years of experience as a performance coach and a top competitor herself, she leaves audiences with a recipe for success that can be applied to all endeavours.

McBean has attended 10 Olympics games as an athlete, member of the media, mentor, and chef de mission. She is one of only two Canadians to have ever won three gold medals in the Summer Olympics, and one of only two women globally to have won a medal in all the Open Women boat classes. In total, McBean has won 12 World and Olympic medals.

During the 2020 Olympics, McBean made headlines as the chef de mission for Team Canada as she led them through the incredible disruption of the one-year delay caused by the global pandemic and the multitude of restrictions, cancellations, and adaptations that followed. As a head of delegation and spokesperson for the team, and a mentor for the athletes, coaches, and staff, her aim was to create an inclusive environment conducive to optimal performance despite the extraordinary challenges.

In recognition of her record-breaking rowing career, McBean is a member of Canada's Sports Hall of Fame. She is also actively involved in helping to promote the safety, health, and activity of Canada's youth. She was named an Officer of the Order of Canada and has been awarded with both the Governor General's Meritorious Service Medal and Queen Elizabeth II's Diamond Jubilee Medal.

Marnie served as a Governor of Canada's Sports Hall of Fame from 2005 – 2014, during the Organization's move to Calgary from Toronto and during its first few years operating in Calgary. She is currently on a Board member for the Canadian Sport Institute - Ontario and has previously served on boards for Ontario Sport Alliance, Smart Risk, and the Toronto 2008 bid. She has been involved with a variety of charities that focus on young Canadians and their health.

Marnie works as a key note speaker and holds a degree in kinesiology from the Western University, as well as four honourary doctorates. She is also the author of The Power of More: How Small Steps Help Us Achieve Big Goals.

In 2023, she was re-elected as a Governor of Canada's Sports Hall of Fame.
---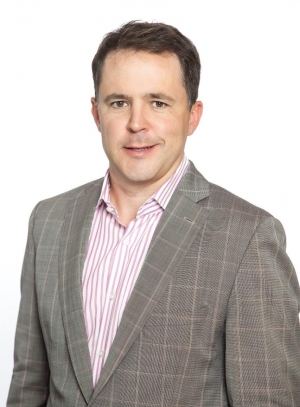 Andy McCreath is the President of McCreath Communications and a partner in McCreath Holdings. As a partner in tinePublic Inc. for 16 years, he was involved in producing large scale speaking tours across Canada including four United States Presidents (George W. Bush, George H.W. Bush, Bill Clinton, Barack Obama), British Prime Minister Tony Blair, Oprah Winfrey, Ellen DeGeneres, Michelle Obama, Hillary Clinton, Stephen Hawking and countless others. He was one of the national co-chairs of the 2017 Invictus Games in Toronto. He formerly worked at the NHL head office in New York in the Events and Entertainment Department and also at the Goal Group of Companies Sports Management Agency. He volunteers his time in the Calgary Community co-chairing several events every year. He has served as a Director of TELUS Community Board, KidSport Calgary, SaskPower, Canada 150 Gives Back. He currently sits on Tourism Calgary's Sport and Major Events Advisory Committee and the Canadian Athletic Foundation (U Sports).

Andy was the recipient of Canada's Top 40 Under 40 Award, Alberta's 50 Most Influential People, Calgary's Top 40 Under 40 and the University of Saskatchewan Young Alumni Award. Business in Calgary designated him as one of Calgary's Leaders of Tomorrow.

In 2022, he was elected as a Governor of Canada's Sports Hall of Fame.
---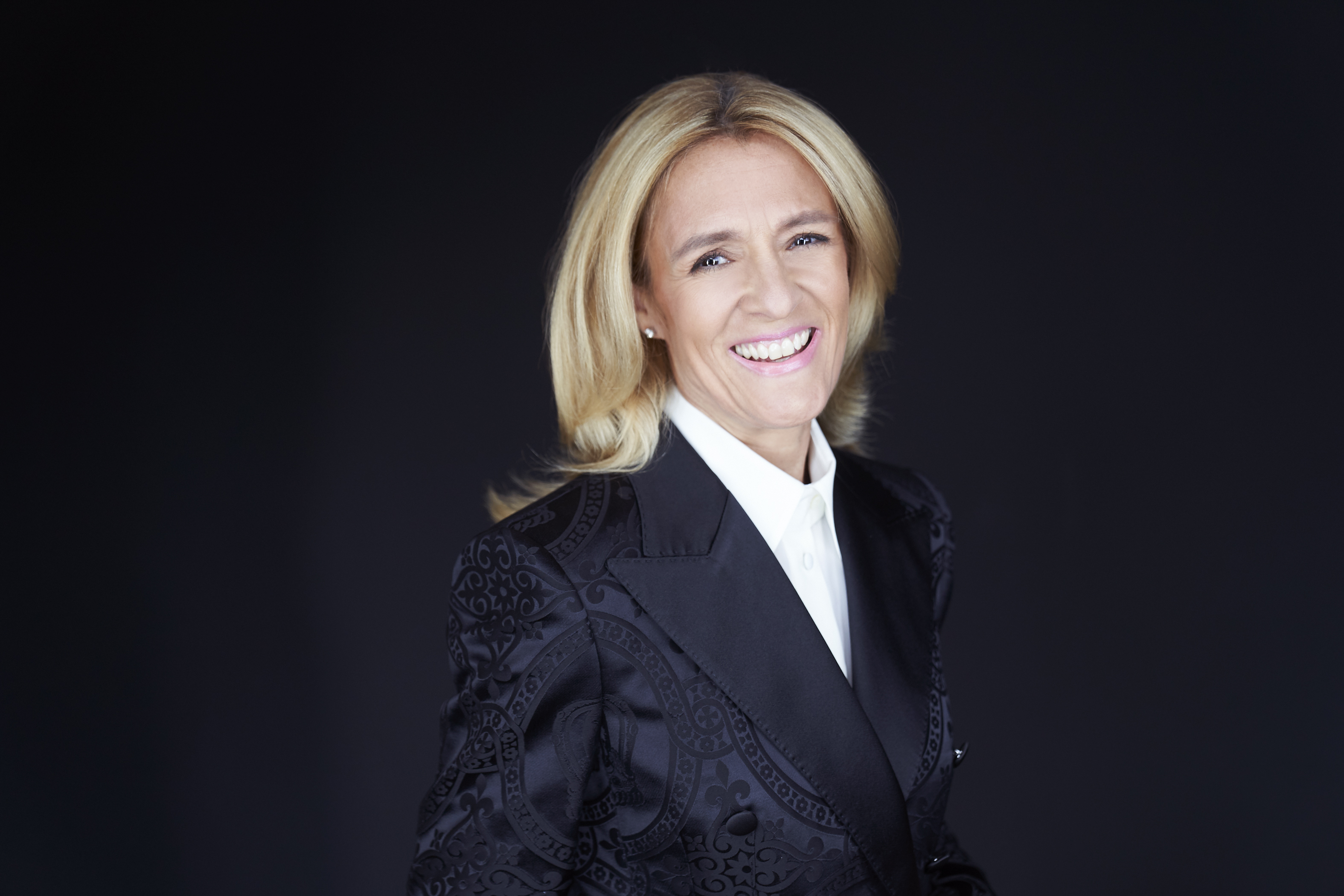 Throughout her career, Kelly Murumets has inspired employees and advised leaders from Canada, the United States, South America and Europe on how to develop focused strategies and realize results within their organizations. She is particularly expert at galvanizing disparate stakeholders with differing sets of objectives, helping them to identify commonality, and inspiring and motivating them to move in one direction.
Kelly was the President & CEO of Tennis Canada for three years, ending in 2016. She joined Tennis Canada after serving for seven years as President & CEO of ParticipACTION, the national voice of physical activity and sport participation in Canada. Prior to her role with ParticipACTION, Kelly was president of Acceris Communications, a then publicly traded US telecommunications company, where she oversaw the integration of four financially distressed companies into one thriving organization that, in 2004, ranked 7th in Deloitte's Technology Fast 50 program.
In 2021, Kelly joined the faculty at the Rotman School of Management, University of Toronto, as an Adjunct Professor in the MBA program and the Acting Associate Director of the David & Sharon Johnston Centre for Corporate Governance Innovation.
Kelly is a motivating public speaker and regularly speaks to groups in Canada and around the world about her experiences and her passion for bringing the ethos of sport and physical activity into everyday life.
Kelly holds an MBA from the Ivey School of Business at Western University, a Master of Social Work from Wilfrid Laurier University (where she received the Gold Medal and the Governor General's Academic Award), and a BA from Bishop's University.
Among her many recognitions, Kelly was named as one of Canadian Women & Sport's (CAAWS) Most Influential Women in Sport and Physical Activity (2007, 2009, 2011, 2012, 2015, 2016), Canada's Most Powerful Women: Top 100 (2009), CBC's 10 Most Influential Figures in Sport (2012), and is a recipient of the Queen Elizabeth II Diamond Jubilee Medal (2013).
Kelly also brings her passion for sport and physical activity to her personal pursuits. She enjoys tennis, golf, skiing, scuba diving and hiking, and has summited Mount Kilimanjaro and Mount Rainier. She and her husband currently split their time between Toronto and Scottsdale, Arizona.
In 2021, she was elected as a Governor of Canada's Sports Hall of Fame.
---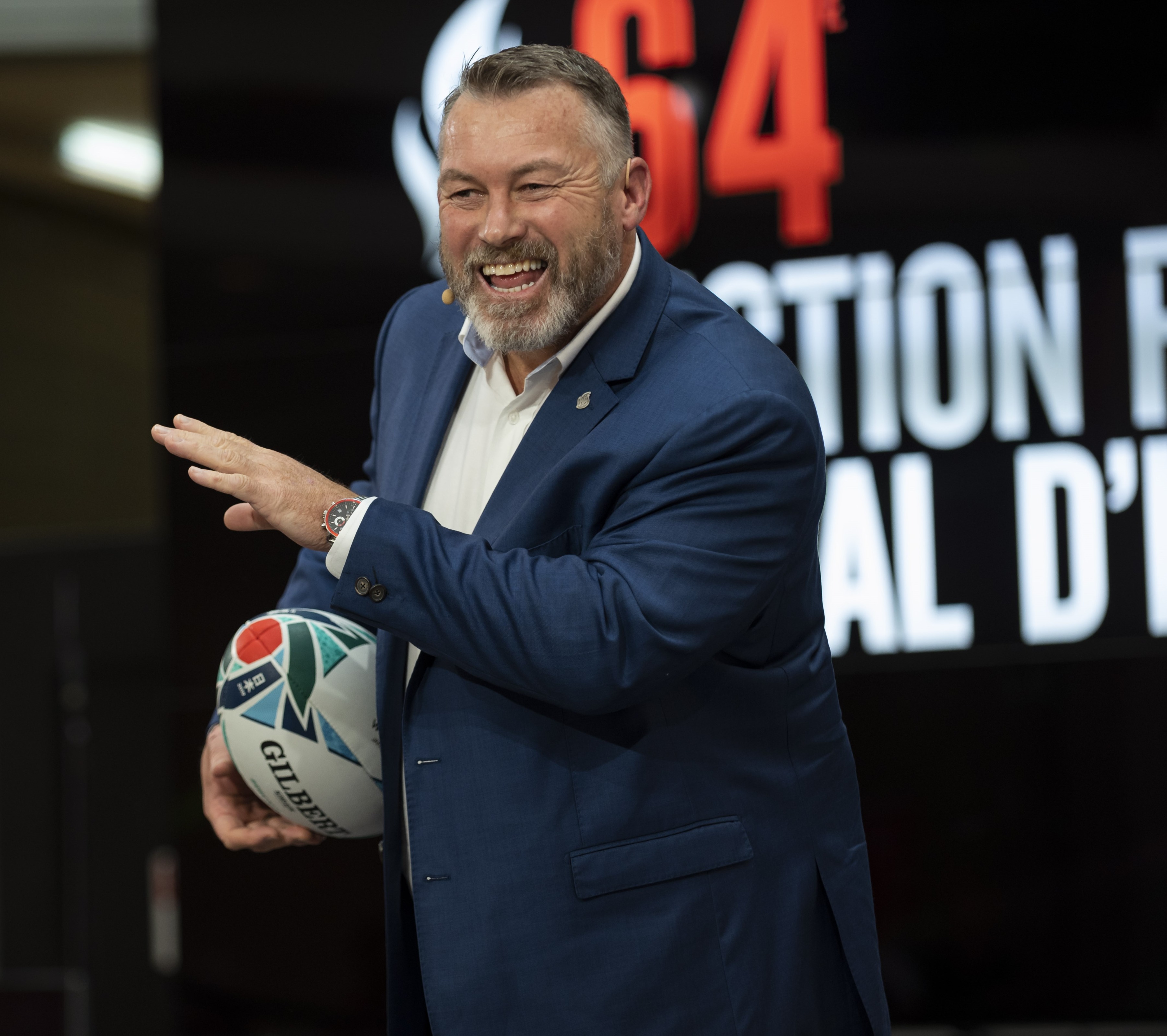 Gareth was inducted into Canada's Sports Hall of Fame in 2014. He became the first rugby player to receive the Order of Sport and on that night and appropriately, he was surrounded by his teammates with whom he had donned the maple leaf for two decades.
In this period, Gareth was a star of the global game, attending an unprecedented four rugby world cups and leading a group that secured historic test match victories for Canada over traditional powerhouses like England, Scotland, Argentina, Wales and France. Always trying to break down the barriers facing Canadian rugby players, he went on to play and coach professionally for over a decade in the top leagues of France, Wales and England where he regularly won scoring titles and League and Cup victories with his teams. In 2011, he became the first North American inducted into the World Rugby Hall of Fame.
Raised in Victoria, BC and a product of St. Michaels University School and the Castaway Wanderers Rugby Club, Gareth completed his post-secondary education at the University of Victoria and Keble College, Oxford University.
Gareth holds a passion for all sport and believes strongly that young people should experience as many sports and team environments as possible. For him, resilience and value-based learning are the greatest gifts sport has to offer and far outshine any trophies or medals acquired along the way.
Since retirement, he has been immersed in sport business as a past CEO of Rugby Canada and regularly contributing as a broadcast journalist for ESPN, BBC, TSN, NBC, Sportsnet, and CBC. Gareth has served on the Langford Economic Development Committee, Victoria Sport Tourism Commission and as a trustee of St. Michaels University School.
In 2014, Gareth, along with John Furlong co-chaired the successful bid to bring the HSBC Rugby Sevens World Series to Canada. This has been a game-changer for rugby. It has provided opportunities for all future Olympians to compete on home soil while generating unprecedented corporate associations and revenues that have helped expand the growth of the game.
Gareth is a past chair and current director of the BC Sports Hall of Fame and brings that experience as a regular presenter to school groups in Canada's Sports Hall of Fame's Beyond the Win Education Program. He believes strongly that the stories of Canada's greatest athletes must be used to inspire young people to chase their goals and to be active.
Currently, the Director of Program and Commercial Relations at Rugby Canada, Gareth is married to Denise and lives in Victoria, BC with his 10 and 11-year-old sons, Guy and Lleyton.
In 2022, he was elected as a Governor of Canada's Sports Hall of Fame.
---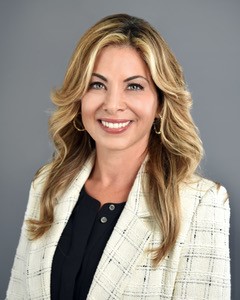 Tammy is the Senior Vice President, Brand and Marketing at CIBC.
Tammy joined CIBC as the Senior Vice President Brand and Marketing in February 2021. Tammy oversees CIBC's brand as well as the planning, delivery and measurement of our client-focused marketing programs and campaigns.
Prior to joining CIBC, Tammy was Vice President, Marketing Communications at Walmart. She had responsibility over Walmart Canada's overall marketing communications strategy, advertising and social media presence, and brand voice reaching all customer touchpoints in the omni-channel mix.
Prior to Walmart, Tammy was Chief Marketing Officer at Tim Hortons Canada – Canada's largest Quick Service Restaurant business. She has also held several other roles within the marketing profession including General Mills where she worked on billion-dollar flagship and mainstream brands, in both Canada and the USA at their Global HQ.
Tammy's commitment to marketing excellence has been recognized on several occasions, including early on in her career as "Canada's Top 30 Under 30 Marketers", to winning multiple campaign and marketing awards recognized by industry's most reputable endorsers like Strategy Magazine. Tammy is deeply engaged within Canada's Marketing industry and spends time supporting Canada's Marketing Association (CMA) in various thought-leader and speaking engagements. Tammy was also previously on the Marketing Advisory Committee of the Canadian Red Cross and was as a Board Member for the Association of Canadian Advertisers (ACA).
Tammy graduated from Schulich School of Business in 1997 with Bachelor of Business Administration with Honours.
In 2022,she was elected as a Governor of Canada's Sports Hall of Fame.
---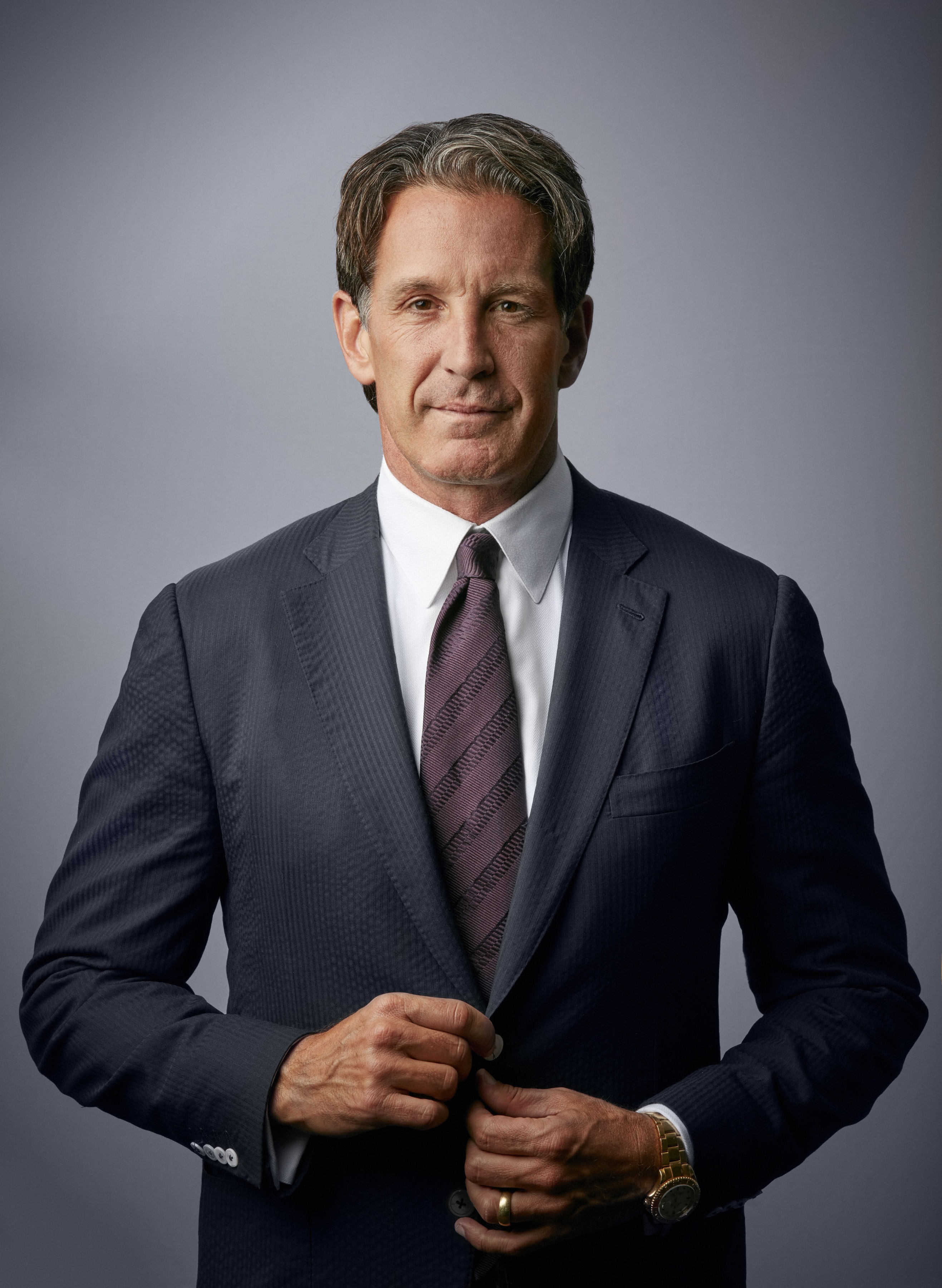 Brendan Shanahan was born and raised in the west side of Toronto, in Mimico, Ontario.
After two years with the Ontario Hockey League's London Knights, Shanahan was drafted with the second overall pick by the New Jersey Devils in 1987. He would go on to play 21 seasons in the NHL with the Devils, St. Louis Blues, Hartford Whalers, Detroit Red Wings and New York Rangers.
Over the course of his career, he captured three Stanley Cup Championships in addition to an Olympic gold medal, a World Championship gold medal and a Canada Cup title as a part of Team Canada. A combination of skill and toughness, Shanahan is the only player in League history to score over 600 goals (656) and also rack up over 2,000 penalty minutes (2,489). His streak of 19 consecutive seasons with 20 or more goals is surpassed only by Gordie Howe. In 2013, he was inducted into the Hockey Hall of Fame.
He was the recipient of the NHL's King Clancy Memorial Trophy in 2003, an annual award presented to the player who best exemplifies leadership qualities on and off the ice while making a noteworthy humanitarian contribution to his community.
Upon retiring at age 40, Shanahan spent the next five years working at the League office in New York City, initially as Vice President of Hockey and Business Development and later as Senior Vice President of Player Safety and Hockey Operations. At the conclusion of the 2013-14 season, he accepted the role of President and Alternate Governor of the Toronto Maple Leafs.
In 2021, he was elected as a Governor of Canada's Sports Hall of Fame.
---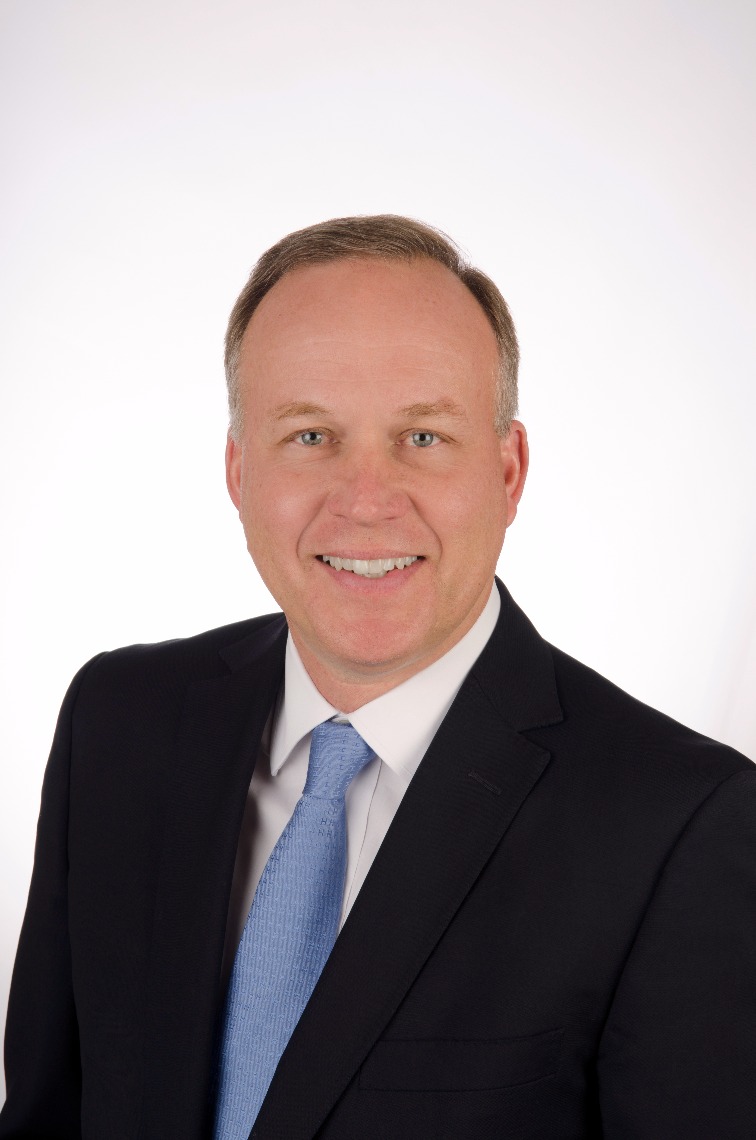 Mark L. Smith, is the President of Pandion Investments Ltd, a private family office that manages the affairs of Bill Sinclair in addition to the investment affairs of André Desmarais. Bill Sinclair is the co-founder of JDS Uniphase, the world's largest fiber-optic company. André Desmarais is the Vice-Chairman and Co-CEO Power Corporation of Canada, a diversified international and investment and management holding company with significant interests in the financial services, renewable energy, communications and other businesses through such companies as GreatWest Life Assurance Company of Canada, Investors Group, Mackenzie Financial Corporation, Putnam Investments and Power Renewable Energy Corporation. Power Corporation of Canada has total assets under administration in its group in excess of $1 trillion.
Mr. Smith attended McGill University's Business School where he obtained his CA and was a Rhodes Scholar finalist and James McGill scholar. He started his career with Touche Ross & Co. (Deloitte) in 1982 and in 1986 joined the Claridge group in Montreal. Claridge is the private company that manages the affairs of the Charles R. Bronfman family whose family owned and controlled The Seagram Company, Cadillac Fairview, Netstar Communications (owners of TSN, The Discovery Channel and RDS) and numerous other investee companies. Mr. Smith served as President of Claridge SRB Investments, Senior Vice-President of Investments of the entire Claridge Group and Chief Operating Officer of Claridge Israel.
Mr. Smith has a wide range of investment experience in a wide range of industries including the financial services industry, telecommunications, technology, sports, pharmaceuticals, food, media and entertainment, health care and medical services and agro-chemical industries. Mr. Smith's directorships include and have included Netstar Communications (formerly Labatt Communications), Medisys Medical Group, Enterprise Capital, Venture Coaches, Interset, Osem Food Group, ECI Telecom Inc., The TNA Group, Campbell Resources, Crowntek Business Systems, Dalcor Canada and CBCI Telecom.
In 2013, Mark was awarded the Queen Elizabeth II Diamond Jubilee Medal for outstanding contributions to Canada.
He is a member of the International Advisory Board of McGill University's Business School, Chairman of the Investment Committee and member of the board of Montreal General Hospital Foundation, member of the Board of the Jack Nicklaus Family Children's Health Care Foundation (Canada), member of the Investment Committee of The Nature Conservancy of Canada and past Chair of the Investment Committee of the United College's Lester B. Pearson College in British Columbia. In addition, he is the past Chair of McGill University's Investment Committee (PAC). In 2013, he was awarded the Speirs Medal by Selwyn House School for outstanding contributions to the school.
In 2010, Mark joined Pierre Beaudoin (CEO of Bombardier) and Jacynthe Côté (CEO of Rio Tinto Alcan) as Co-Chair of the Canadian Olympic Hall of Fame Gala Dinner and Induction Ceremony at Montreal's Bell Center which raised significant funds for the Canadian Olympic movement while also serving as a celebration of Canada's success at the 2010 Olympic Winter Games in Vancouver.
In 2017, he was elected as a Governor of Canada's Sports Hall of Fame.
---