Virtual Visits, a distance learning experience, allows students across Canada the opportunity to learn about the stories of our inducted Hall of Famers and experience Canada's rich sporting heritage from the comfort of their own classroom.
Through this education program, students will learn about important values demonstrated by Hall of Famers and be encouraged to think about the role of sport in developing identities, with a focus on gender and cultural diversity in Canada.
During the Virtual Visits, an interpreter will present in real time using video, images, virtual gallery tours, and interactive storytelling. This program allows users to connect to us from anywhere in the world via video conference in order to experience the inspiring stories of our inducted Hall of Famers and learn about the values that led these heroes to greatness.
Canada's Sports Hall of Fame's Virtual Visits offers students across Canada the chance to experience the inspiring stories of our inducted Hall of Famers. Current program offerings include two program options. Through video, images, virtual gallery tours, and interactive storytelling, these programs allow students to engage with stories of great Canadian athletes.
Program Offerings
'Sports and the Canadian Identity' engages students in thinking about the role sport plays in defining who we are, and what lessons we can learn from Canadian athletes throughout history. This program shares the tremendous stories of great Canadian athletes such as Maurice Richard, Marilyn Bell, Silken Laumann, and others! These stories help us understand what it means to be Canadian, and teach important values such as determination, courage, focus, and passion. Through the variety of stories, this program explores issues of diversity within Canada, focusing on gender equality and identity building in sports.
'Sports and the Canadian Champions' explores the stories of some of Canada's greatest Olympic and Paralympic athletes, the adversity they have faced, and how they have gone 'beyond their wins' to give back to their communities. Students will learn about Hall of Famers such as Tom Longboat, Becky Scott, and the 1964 Canadian Bobsled Team and how they showcase the values of resilience, integrity and innovation.
The programs are designed for grades 4-12, and include curriculum ties to Physical Education, Health, and Social Studies curriculums. The programs run 45 minutes in length, and have basic technological requirements, detailed below. The cost of the program is $125, but are offering a limited number of free programs annually!
Technology Requirements
Reliable internet connection (3G or 4G) that allows you to connect externally from your school

Computer, projector, or screen so your class can see the presentation

Webcam (or other computer-based camera) so the presenter can see your class

Speakers and

Microphone

Spontania is the preferred software, but also compatible with various other video conferencing options.
Prior to your presentation, a Canada's Sports Hall of Fame tech representative will contact you by phone at a pre-arranged time to test your connection. The test should take fifteen minutes or less. Should you encounter any technical issues leading up to or during the program, the tech representative will be available to help you resolve them.
Pre-learning and Post-learning Activities
To get the most out of the Virtual Visit, it is recommended that you prepare your students for what they will learn during the virtual program by using our pre-learning activities. After participating in the program, you can also further students' learning with our post-learning activities. Information on both pre- and post-learning activities can be found below.
Sports and Canadian Champions
Sports and the Canadian Identity
To inquire, contact Katelyn Roughley, Manager, Education and Programming at 403-776-1059 or programs@cshof.ca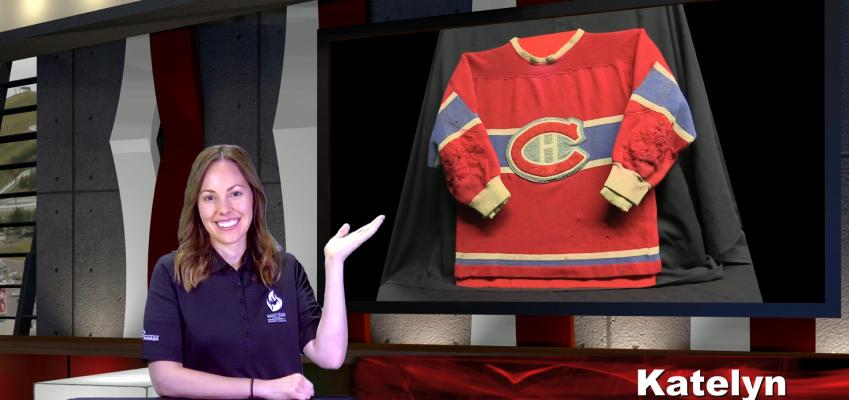 Generously supported by the Anderson family