Canada has a rich sporting history and several of the most talented winter sport athletes and para-athletes in the world call Canada home. The new exhibit PyeongChang 2018: United in Spirit features five Olympic and four Paralympic podium hopefuls competing this February and March on the world stage. The athletes and para-athletes include Marie-Philip Poulin, Ice Hockey forward for Canada's National Women's Hockey Team and two-time Olympic Gold medallist; Spencer O'Brien, five-time Winter X Games medallist in Snowboarding and 2013 FIS Snowboarding World Champion; Greg Westlake, 3-time World Para Ice Hockey champion and Paralympic Gold medallist; Michelle Salt, Canada's first female Paralympic Snowboarder and four-time World Cup Silver medallist; Jesse Cockney, Olympic Cross Country skier and three-time gold medallist at the 2011 Canada Winter Games; Alana Ramsay, 2016 and 2017 Canadian Ski Racing Female Para Alpine Athlete of the Year award winner; Taylor Henrich, the first Canadian woman to win a World Cup medal in Ski Jumping; Mac Marcoux, Paralympic Champion in the Giant Slalom event at the 2014 Paralympic Winter Games in Sochi; and Samuel Edney, the first Canadian male to win a World Cup Luge race.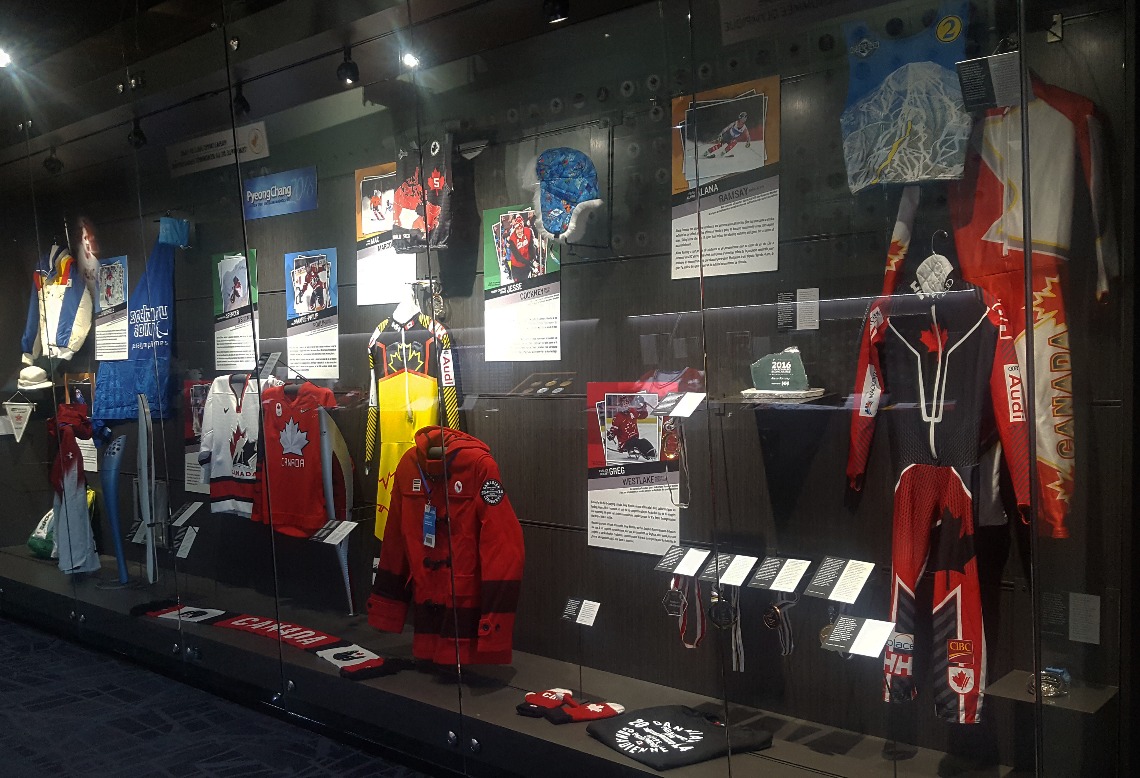 In addition, this exhibit commemorates the 30th anniversary of the 1988 Olympic Winter Games in Calgary. At the closing ceremony on February 28, 1988, the XV Olympic Winter Games were pronounced "the best ever". The physical and financial legacy from those Games has made the Calgary region the top training and competition centre for elite winter sport in Canada. The Calgary Olympic Winter Games have inspired many young athletes to pursue their Olympic ambitions and to achieve their dreams.
The exhibit will be on display until July 2020. Come for a visit to get into the Olympic spirit!