Hall of Famer
Rhoda Wurtele
Inducted in 2015
Member Details
Date of Birth: January 21, 1922
Place of Birth: St. Lambert, QC
Sport: Alpine Skiing
Member Category: Athlete
Career Highlights
1942-1950's
Won the Kate Smith International, the Alta Cup, the Roch Cup, the Silver Dollar Derby, the Harriman Cup and the Taschereau Downhill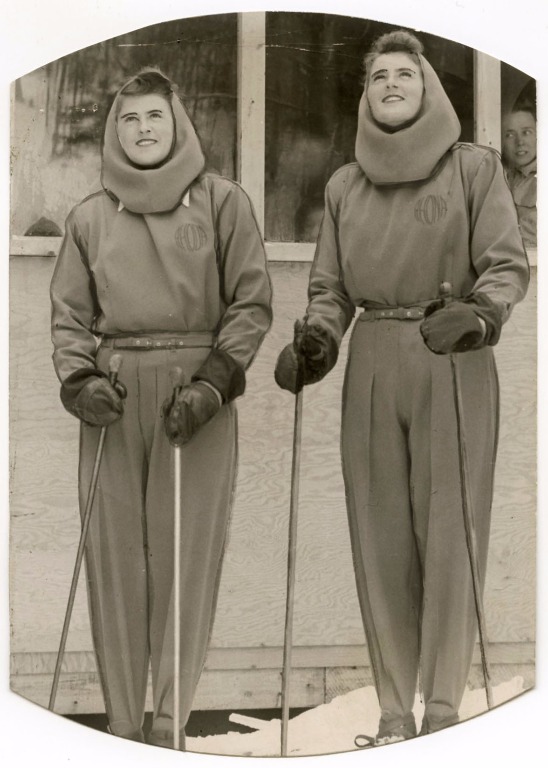 Story
Rhoda Wurtele and her identical sister Rhona were Canada's women's skiing pioneers and champions in the 1940's and 1950's. As pioneers, they set the stage for Canadian women in skiing, directly influencing a long line of medal winners.
The Wurtele twins were born in Quebec in 1922 and began skiing at age five when their father strapped two planks of wood onto their feet and pushed them out the front door. The twins never stopped skiing and by age 11 they had already jumped off the senior ski jump on Mount Royal. They were Canada's first official Women's Olympic Alpine Ski Team and competed in Canada and the United States from 1942 to the 1950's winning almost every race they entered including the Kate Smith International, the Alta Cup, the Roch Cup, the Silver Dollar Derby, the Harriman Cup and the Taschereau Downhill.
World War II caused the cancellation of two Olympic Winter Games in a row but the twins were finally able to compete at the 1948 Olympic Winter Games in St. Moritz, Switzerland. The Wurtele twins continued competing and eventually turned to teaching, first to children and then to the mothers who brought their children to the slopes. Now 90 years old they are still active skiing and golfing.