Hall of Famer
Wilton Littlechild
Inducted in 2018
Member Details
Date of Birth: April 1, 1944
Place of Birth: Maskwacis (Bear Hills) Alberta
Sport: Indigenous Peoples' Sports
Member Category: Builder
Career Highlights
1967-1974
Awarded the Tom Longboat Award by the Sports Federation of Canada for outstanding contributions as an Indigenous athlete, coach, and sport organizer
1970's
Established and coached the first all-Indigenous junior hockey team in Alberta, the INSPOL Thunderbirds (later the Hobbema Hawks)
1975
Under his leadership, the National Indian Athletic Association (NIAA) was organized to create new competitive opportunities for Indigenous athletes in North America
1988
Became the first Treaty First Nations person elected Member of Parliament in Canada, helped draft the United Nations Declaration on the Rights of Indigenous Peoples while advocating for recognition of the importance of "sports and traditional games"
1990
Co-founded the North American Indigenous Games (NAIG), first held in Edmonton, now held every two years with up to 10,000 participants in 17 sport disciplines
1999
2017
Helped organize the second World Indigenous Nations Games, held on traditional Treaty 6 territory at Maskwacis, Alberta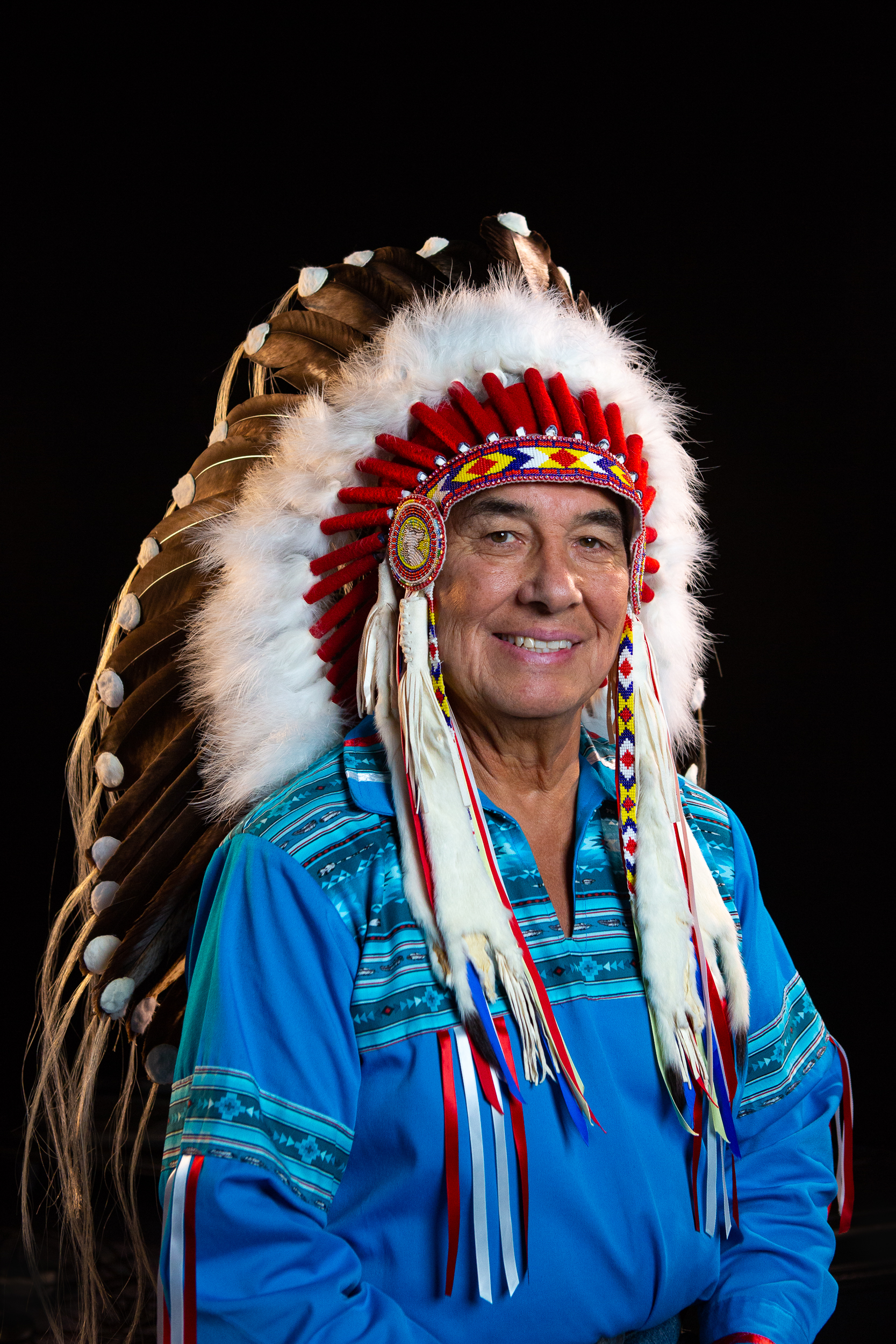 Story
Wilton 'Willie' Littlechild was born in 1944 and raised by his grandparents on the Ermineskin Cree reservation at Maskwacîs, Alberta. Guided by his grandfather's traditional cultural knowledge from a young age, his grandmother also encouraged Wilton to appreciate the value of formal education. He attended residential schools from 1951 to 1964, and played a wide variety of sports, including hockey, football, baseball and swimming. Finding solace in sport helped Wilton find the strength and resilience to endure an environment of institutional abuse and separation from his family.
Athletic pursuits taught Wilton that with hard work and dedication he could excel and fulfill his potential, even in difficult circumstances. These lessons also shaped Wilton's approach to higher education. A diligent student, he attended the University of Alberta and earned a bachelor's degree in physical education in 1967, followed by a master's degree in 1975. He also completed a law degree in 1976, becoming the first Treaty First Nation person from Alberta to become a lawyer. Wilton also became the first Treaty First Nation person to be elected a Member of Parliament in Canada, representing the riding of Wetaskiwin-Rimbey from 1988 to 1993. For over four decades he has worked with the United Nations to advocate for Indigenous sport and the global Indigenous rights movement. He also served as a Commissioner for Canada's Truth and Reconciliation Commission, and was named Grand Chief of the Confederacy of Treaty Six Nations in 2016.
While studying at the University of Alberta, Wilton played for the Golden Bears hockey and swim teams and worked as student manager of the university's football and basketball teams. Committed to empowering others through sport, he also founded and coached the first all-Indigenous junior hockey team in Alberta and organized referee and coaching clinics across the province. In 1967 and 1974, he received the Tom Longboat award, which recognizes the most outstanding Aboriginal athletes and their contributions to sport in Canada.
A pioneering role model, organizer and advocate for Indigenous sport in Canada, Wilton Littlechild has worked tirelessly over five decades to create new opportunities for Indigenous athletes. Notable examples of the many events and organizations he has helped establish at every level of competition include the creation of the North American Indigenous Games in 1990 and the World Indigenous Nations Games in 2015. Wilton continues to promote Indigenous sport as an important component of reconciliation, community building and an enduring expression of cultural identity, offering young people in particular, a way "to honour the blessing that you have physically and then combine it with the mental, and the physical and the cultural, so that you have a wholesome foundation for life."