BEYOND THE WIN: HALL OF FAMERS ON TOUR — We're going virtual!
Grades: 3 – 12
Subjects: English Language Arts, Physical Education, Social Studies, Indigenous Studies, Career and Life Management, & Career and Technology Studies
Curriculum: See Curriculum Section Below!
Booking Form: CLICK HERE
Booklet: CLICK HERE
PROGRAM DESCRIPTION
Beyond the Win: Hall of Famers on Tour is a motivational education program allowing students across Canada the opportunity to connect with Hall of Famers who champion good in their communities and inspire character in our youth. Going "beyond the win" is characterized by Hall of Famers' contributions to humanitarian causes and community service, leveraging their new status as Order of Sport champions to pass on sport's shared values to Canadians.

This inspiring program creates a lasting educational impact by teaching youth that performance is more than strength, speed and agility – it's integrity, empathy and optimism. Each presentation is directly aligned with the curriculum, teaching students important values, such as perseverance, ethics and resiliency. All students can now engage with this vital education initiative since we're going virtual!


VIRTUAL ADAPTATION
Through the virtual adaptation of the highly coveted education program
Beyond the Win
, students will still receive the amazing one-hour interactive experience of a Hall of Famer sharing their story in real-time, but the virtual program will have many added benefits, such as:
Providing a safer environment to run this in-demand program during and post Covid-19;
Allowing us to deliver more programs and widen our reach across Canada; and,
Hosting more Hall of Famers as they can participate virtually from anywhere in the world!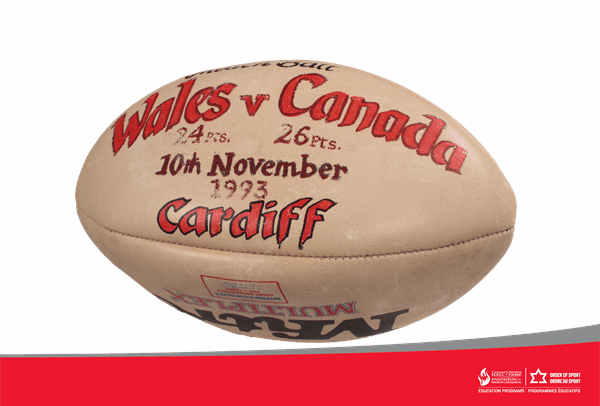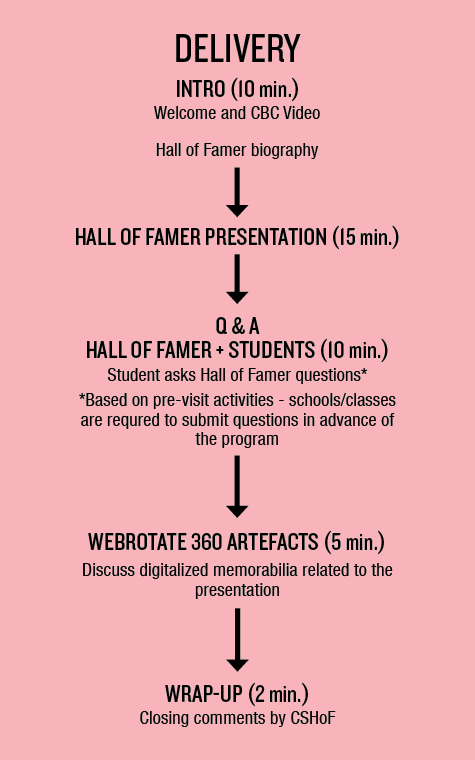 That's not all! We will also be utilizing state-of-the-art
WebRotate 360® software to create 360-degree views of
significant artefacts that will enhance this synchronous
learning experience! Youth will feel like they are
intimately engaging with unique artefacts and
memorabilia relating to the Hall of Famer's story and,
as always, there will be lots of time for questions
with the Hall of Famer!



Hall of Famer, Gareth Rees, Rugby Ball


CURRICULAR CONNECTIONS & PRE-VISIT ACTIVITIES
Creating meaningful questions with your students in advance of the program is a requirement of the virtual
Beyond the Win
program. The Pre-Visit Activities below have been developed in order to assist your students in creating these questions.
TECHNOLOGY REQUIREMENTS
Reliable internet connection (3G or 4G) that allows you to connect externally from your school
Computer, projector, or screen so your class can see the presentation
Webcam (or other computer-based camera) so the presenter can see your class
Speakers and Microphone
Video Conferencing Software: Zoom
A CSHoF technology representative will contact you to arrange a connection test. It should only take fifteen minutes or less. A tech representative will also be available to help you resolve any technical issues that you may encounter leading up to or during the program.
---
JOIN THE WAITLIST
The best part? It's FREE! BOOK TODAY at absolutely NO COST to you and join the 7900+ youth to date who've been positively impacted by this uplifting program! Stay tuned for this year's roster of speakers!

For more information, contact the Manager, Education and Programming at programs@cshof.ca or 403-776-1059

Click here to join our Order of Sport Education Newsletter!


Generously supported by: