Robert Rooney, Chair
Brad Robertson
Susan Anderson
Geoff Beattie
Sylvie Bigras
Michelle Cameron-Coulter
Brian Gallant
Jack Graham
Trevor Haynes
Blake Hutcheson
Scott Moore
Mark Smith
---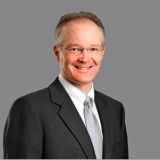 Bob was appointed Executive Vice President and Chief Legal Officer on February 1, 2017. Mr. Rooney leads Enbridge's legal team across the organization.
Bob has over 30 years of energy sector experience. He has held roles of senior executive, advisor, founder, director, and chairman of public and private entities. Bob has significant experience in strategic planning and execution, capital allocation, leadership and management, mergers and acquisitions, corporate finance, domestic & cross border transactions, business functions and operations, enterprise risk management, corporate governance, and government and stakeholder relations. Before joining Enbridge, Bob was Managing Director of a start-up oil and gas company. Prior to that, he was Executive Vice President, Corporate of Talisman Energy
Inc., then served as Vice Chairman and director of Repsol Oil & Gas Canada Inc. In addition, Bob was a partner at Bennett Jones LLP where he was a member of the executive committee and co-leader of the Energy and Natural Resources Group.
Bob is currently a board member of RimRock Oil & Gas, Athabasca Oil Corporation. He attended the University of Calgary, earned an LL.B. from the University of Western Ontario, is a member of the Law Society of Alberta and was awarded a Queen's Counsel designation in 2012.
In 2013, he was elected as a Governor of Canada's Sports Hall of Fame and in 2017, he was appointed Chair of the Board of Governors.
---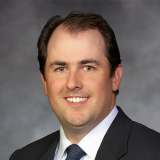 Brad Robertson graduated from the University of Calgary with a Bachelor of Commerce degree. He received his Chartered Accountant designation from the Institute of Chartered Accountants of Alberta in 2002, and Chartered Professional Accountant designation in July 2015.
He is an audit partner in the Calgary office of KPMG LLP ("KPMG"). Brad services both public and private entities in the energy sector including both energy services and exploration/production companies both in Canada and Internationally.
Brad is an active coach of Little League baseball for over 15 years in Calgary as well as being active in various volunteer roles within the Minor Hockey community in the city.
In 2013, he was elected as a Governor of Canada's Sports Hall of Fame.
---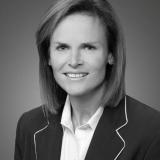 Ms. Anderson is the President and Chief Executive Officer of Cannonball Capital Inc., which is an active institutional investor in venture companies, private and public equities as well as commercial real estate and multi-family apartments. She is a G7 Fellow of the Creative Destruction Lab in Calgary and New York City which mentors and helps finance early stage venture companies.
After practicing corporate and commercial law for ten years, she and a co-founder started DirectCash Payments Inc., a publicly traded financial services company in 1997. DirectCash Payments grew organically and through acquisitions to be the second largest ATM company in the world until its sale to Cardtronics in January 2017. Susan co- founded DC Bank, a Schedule 1 chartered financial institution and is currently Chair of the Board.
In 2010, Susan received an Alumni Honour Award from the University of Alberta. Ms. Anderson was also honoured as one of the "most powerful women" in Canada by the Women's Executive Network in 2010. She was the recipient of the Ernst & Young Entrepreneur of the Year (Prairies Region) award in 2005.
Ms. Anderson graduated with distinction with a commerce degree from the University of Calgary in 1984 and in 1988 obtained a law degree from the University of Alberta.
Susan is on the board of directors of WinSport, Lace Em Up Foundation for Kids and DC Bank. As well, she is on the President's Advancement Council at the University of Alberta.
In 2019, she was elected as a Governor of Canada's Sports Hall of Fame.
---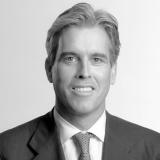 Mr. Beattie received a law degree from the University of Western Ontario and served as a partner in the Toronto law firm Torys LLP before joining The Woodbridge Company Limited, where he served as president from 1998 through December 2012. The Woodbridge Company Limited is a privately held investment holding company for the Thomson family of Canada and the majority shareholder of Thomson Reuters, where Mr. Beattie served as deputy chairman from 2000 through May 2013 and director from 1998 through May 2013. He has served as chief executive officer of Generation Capital since September 2013, and he has served as chairman of Relay Ventures since June 2013. He also serves as a member of the board of directors of Royal Bank of Canada (where he serves as the chairman of the Risk Committee) and Maple Leaf Foods Inc. In addition to his public company board memberships, Mr. Beattie is a trustee of the University Health Network in Toronto.
In 2014, he was elected as a Governor of Canada's Sports Hall of Fame.
---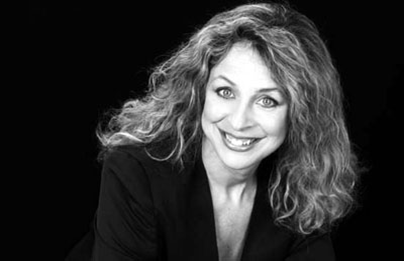 Owning and operating her own communications company for seventeen years, Sylvie Bigras specializes in event hosting, public speaking, event facilitation, media relations and voice work. Some of the events she has hosted include State Dinners for President George W. Bush and President Vicente Fox of Mexico, the Nelson Mandela Citizenship Ceremony, Queen's Jubilee Celebrations, the First Ladies Conference (the Americas), the Canadian Sport Awards, Ceremonies for the International Year of Volunteers and more.
Sylvie is a fluently bilingual and expert facilitator who has conducted numerous sessions including: national and expert stakeholder consultations, strategic planning sessions, organizational development projects and multi-stakeholder participatory decision making processes. She has worked locally, nationally and internationally with federal government departments, not-for-profit organizations and corporate clients.
Holder of a Masters Degree in Sport Management from the University of Ottawa, she has worked in the Communications field at 15 Olympic Games and a number of other international major games. She was Press Chief for the Canadian Team at the Pan Am Games in Rio de Janeiro in 2007, at the Olympic Games in Beijing in 2008 and the Olympic Winter Games in Vancouver in 2010. She was with the broadcast team of CBC and Radio-Canada at the 2014 Olympic Winter Games in Sochi and was the Deputy Press Chief for the Canadian Team at the 2015 Pan American Games in Toronto.
Sylvie is fluent in both written and oral English, French and Spanish and has an understanding of German, Italian and Portuguese. She was born and raised in Ottawa, Canada where she currently lives with her family, including two boys.
In 2015, she was elected as a Governor of Canada's Sports Hall of Fame.
---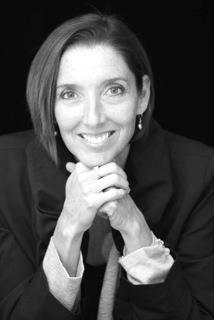 Michelle was born and raised in Calgary, Alberta and grew up in a blended family of 10 children. Michelle is a six time World Champion and swam on the Canadian National Synchronized Swimming Team for over ten years. She became the first ever Albertan to win a Summer Olympic Gold Medal at the 1988 Summer Olympic Games in Seoul, South Korea and is a member of the International Swimming Sports Hall of Fame, Canadian Olympic Hall of Fame and a Hall of Famer of the Alberta Sports Hall of Fame, and Canada's Sports Hall of Fame. Michelle has received the Order of Canada and both the Queen Elizabeth II Golden and Diamond Jubilee Medals in recognition of her continued work and contribution to the community.
Michelle has been on the board of directors for many companies and organizations including; Rogers Broadcasting National, Canadian Coaching Association, Upstart Council of Champions, Special Olympics, Parks Foundation, and Canadian Olympian Alumni.
Michelle is also Co-founder and Principal of "GEMS" - Creating a bigger definition of success for Women. www.gemstosucess.com. She is also a Founding Council Member of the WSA – a global association of women speakers.
Michelle Cameron-Coulter was inducted into Canada's Sports Hall of Fame in 1991.
In 2014, she was elected as a Governor of Canada's Sports Hall of Fame.
---

In 2014, Brian Gallant was sworn in as the 33rd Premier of New Brunswick at the age of 32 making him the youngest elected First Minister in Canada in a century. When Gallant became Premier, New Brunswick's economy and population were in decline. To reverse these trends, his government invested record amounts in education and childcare and enhanced New Brunswick's competitiveness in order to increase its exports and grow its population.
Their efforts bore fruit as the province's economy and exports grew each year. The unemployment rate, which hovered around 10% when his government first took office, was reduced to just over 7%. In 2016, KPMG found that three of the four most cost competitive cities in which to do business in Canada and the United States were in New Brunswick. In 2018, New Brunswick saw a record of venture capital investment with more VC dollars being invested in 2018 than the four years previous combined. In addition, one of the most vibrant cybersecurity clusters in North America was developed in New Brunswick's capital city. The province's population grew to a record high. Moreover, the province saw its first budget surplus in about a decade.
Gallant's government made significant investments to improve access to high quality sports infrastructure for New Brunswick families and led several initiatives to encourage families to lead more active, healthier lives.
In addition to Premier, Gallant served New Brunswick as the Attorney General, the Minister responsible for Innovation, the Minister responsible for Women's Equality, and has served twice as the Leader of Her Majesty's Loyal Opposition. Gallant has also served as the Chair of the Council of the Federation where he focused on working with his fellow premiers on reducing barriers to internal trade within Canada.
Prior to entering politics, Gallant worked as a corporate commercial lawyer. To pay for his university degrees, Gallant co-founded two small businesses; On the Rise Tennis Academy and Gallant Sports Camps. After obtaining both a Bachelor in Business Administration and a Bachelor of Laws from the Université de Moncton, Gallant obtained a Masters of Laws from McGill University. Gallant has been a member of the Board of Governors of the Université de Moncton and a board member of the Maritime Provinces Higher Education Commission.
In 2015, Gallant was the only Canadian named as a Young Global Leader by the World Economic Forum.
Gallant is an avid tennis player. He has won numerous provincial titles, competed nationally including at the Canada Games, and played for the McGill tennis team. He was also the head coach of the Atlantic Under 14 Tennis Team for several years. He was a member of the Université de Moncton Men's Volleyball Team and as coach, lead his local high school volleyball team for four seasons and to the school's first provincial championship in men's AAA volleyball in 2004. He has also played competitive hockey and soccer. In June 2019, Gallant was inducted into the New Brunswick Tennis Hall of Fame. Gallant lives in New Brunswick with his wife Karine.
In 2019, he was elected as a Governor of Canada's Sports Hall of Fame.
---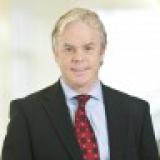 Jack is a Partner at the Halifax office of McInnes Cooper who practices labour and employment law throughout Atlantic Canada, with a focus on employment litigation, labour arbitration, collective bargaining, labour relations, human rights, workers compensation and occupational health and safety. He is also the Sector Business Leader for the Government and Institutions business sector at McInnes Cooper.
Jack has been recognized by Best Lawyers in Canada and by Lexpert as a Leading Labour and Employment Law Practitioner from 2006 until 2015.
Jack is a member of the Canadian Bar Association, the Nova Scotia Barristers' Society, and currently serves as the Past President of the Canadian Association of Counsel to Employers, which is the leading management side labour and employment lawyers' organization in Canada.
Jack has been extensively involved in sport for many years. Jack served as Chair of Tennis Canada from 2003 to 2006 and was instrumental in revamping its national sport development structure during these years. He continues to sit on the Board as Director Emeritus. He also serves on the Board of the International Tennis Federation as the first Canadian ever elected to this world-wide tennis governing body and is now serving his 4th term. Jack is also a member of the Court of Arbitration for Sport (CAS) which is headquartered in Lausanne, Switzerland.
In 2012 and 2013 Jack's contributions to sport were recognized by his induction into the Nova Scotia Sport Hall of Fame and by receiving the Queen Elizabeth II Diamond Jubilee Medal for outstanding contribution to Canadian sport from the Canadian Olympic Association.
In 2014, he was elected as a Governor of Canada's Sports Hall of Fame.
---

Trevor Haynes co-founded Black Diamond Group in 2003 and has been the President and CEO since inception. He has over 25 years of experience in the workforce accommodation, energy services and modular building industries, across North America and internationally.
Before co-founding Black Diamond Group, Trevor was involved in launching and building a number of successful energy services and construction related companies. Prior to this, he held progressively senior roles at a large Canadian multi-national company.
Over the course of his career, Trevor has devoted his time and talents to strong organizations and the community, and currently serves as Director of PTW Group Inc. and Chairman and Director of Claryn Equities Inc. Trevor is also Past Chair of the Petroleum Services Association of Canada (PSAC), and the Fig Tree Foundation.
He holds a bachelor's degree from the University of Toronto.
In 2019, he was elected as a Governor of Canada's Sports Hall of Fame.
---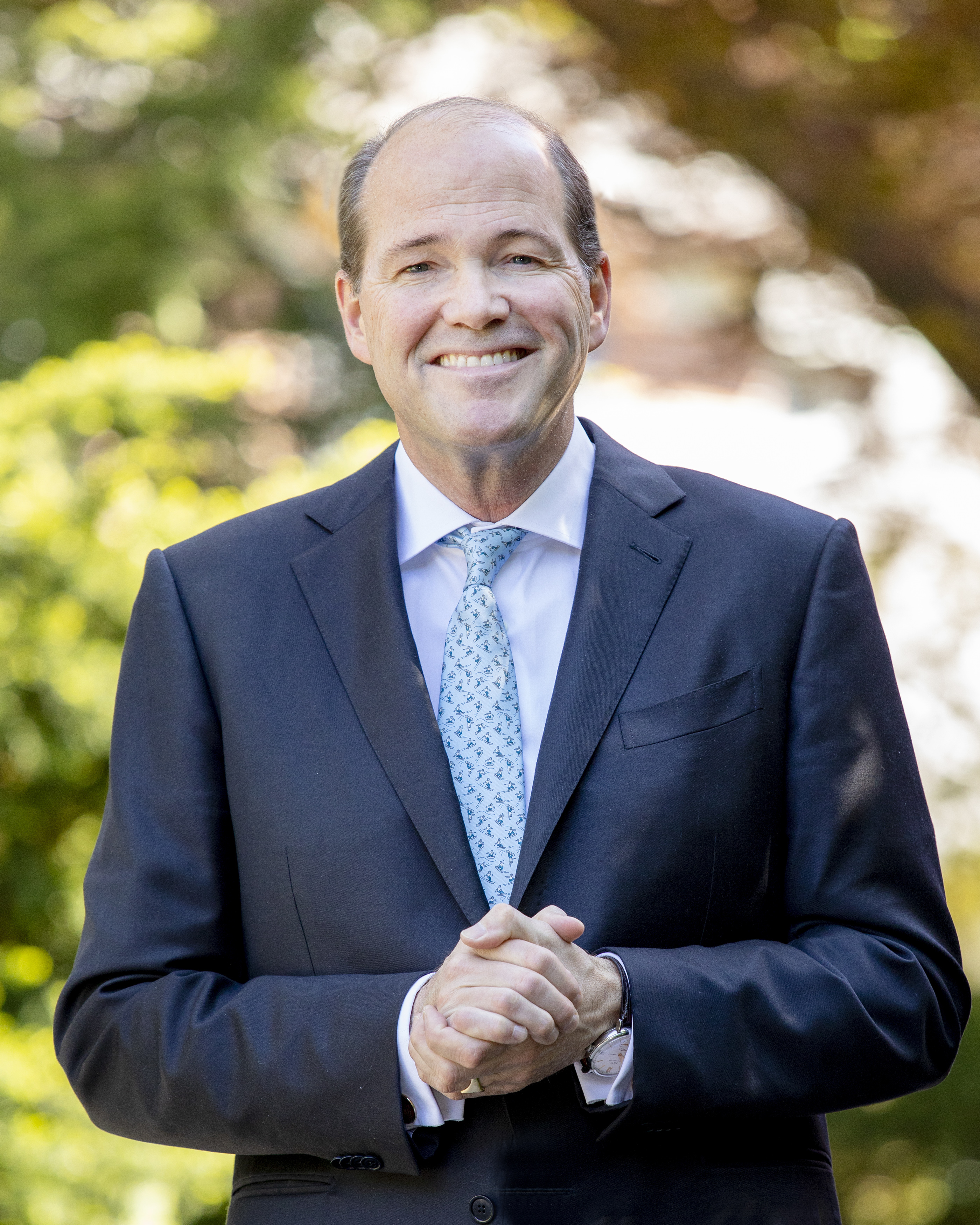 Blake is the President and Chief Executive Officer of OMERS, one of Canada's largest Pension Plans with over $110 billion of equity. Prior to that Blake was the President and Chief Pension Officer of OMERS and prior to that their Chief Investment Officer of Real Estate and Platform Investments. He was also President & CEO of Oxford Properties Group from 2010 to 2018 where he was responsible for overseeing the global business, consisting of approximately $60 billion of assets under management and 2,200 employees in Canada, the USA, Europe, and Asia. Prior to that he was based in New York as the Head of Global Real Estate Investing for a multi-strategy private equity firm, with offices in New York, London, Hong Kong and Mumbai. Prior to that, he was the Chairman & President of CB Richard Ellis Canada (1999 - 2008) & Latin America (2001 – 2008) overseeing all operations in multiple countries with over 2,500 employees. Mr. Hutcheson has also served on several Boards and Committees including: Director of Algoma Central Corporation (listed on the TSE); Chair of REALpac (2019 – 2020), Director of both Alpine Canada and Canadian Sports Hall of Game, Governor of Upper Canada College, Member of the Toronto Mayor's Task Force on Affordable Housing 2015; Chair of Build Toronto (2010 – 2012); Member of the Premier's Transit Advisory Panel (2013); Chair of the Mayor of Toronto's Fiscal Advisory Committee (2008); President of the University Club of Toronto; Director of RealNet Canada; and Chair of the Canadian Real Estate Forum (2005 and 2016). He is also the recipient of the ICONS of the Industry Award through BOMA, Ottawa and the Distinguished Alumni Award from the Columbia University Masters Real Estate Development Program. Since 2013 he has often been named to the Power 100 Most Influential Real Estate Executives in New York City. Mr. Hutcheson is a long-time member of YPO and WPO and was selected as one of Canada's Top 40 Under 40. He is a graduate of the University of Western Ontario, the London School of Economics, England (with distinction), and has an MSc in Real Estate Development from Columbia University, New York. He is married and has two children.

In 2017, he was elected as a Governor of Canada's Sports Hall of Fame.
---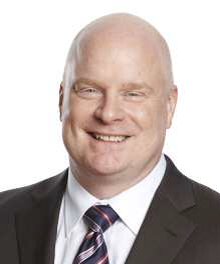 Scott Moore is CEO of Uninterrupted Canada, and Managing Partner of Playmaker Capital, Canada's first international venture platform focussed on sports and techonology. He has over 35 years of senior management experience in sports broadcast, media and sponsorship sales.
From 2010 to 2018, Scott was President of Broadcasting and Sportsnet at Rogers Media. During that time, Rogers signed the largest media rights deal in Canadian history, a 12 year/$5.2B agreement with the National Hockey League, which led the transformation of Sportsnet into Canada's Number One Sports Media Brand. During his time there, he oversaw the launch of North America's first mainstream sports OTT service, and developed new digital products such as "Ice Surfing" with Twitter.
Prior to Rogers, Scott was General Manager of Sports and Network Revenue at the Canadian Broadcasting Corporation (CBC), overseeing both the Beijing Olympic coverage and CBC's coverage of the 2010 FIFA World Cup and Commonwealth Games,
Scott is a veteran of 11 Olympic Games, having worked for Canadian and US networks, as well as the IOC. He has been a part of five network launches, and worked as a producer and executive producer of hundreds of major sporting events and entertainment broadcasts.
In 2017, he was elected as a Governor of Canada's Sports Hall of Fame. Scott previously served as a Governor from 2011 – 2014.
---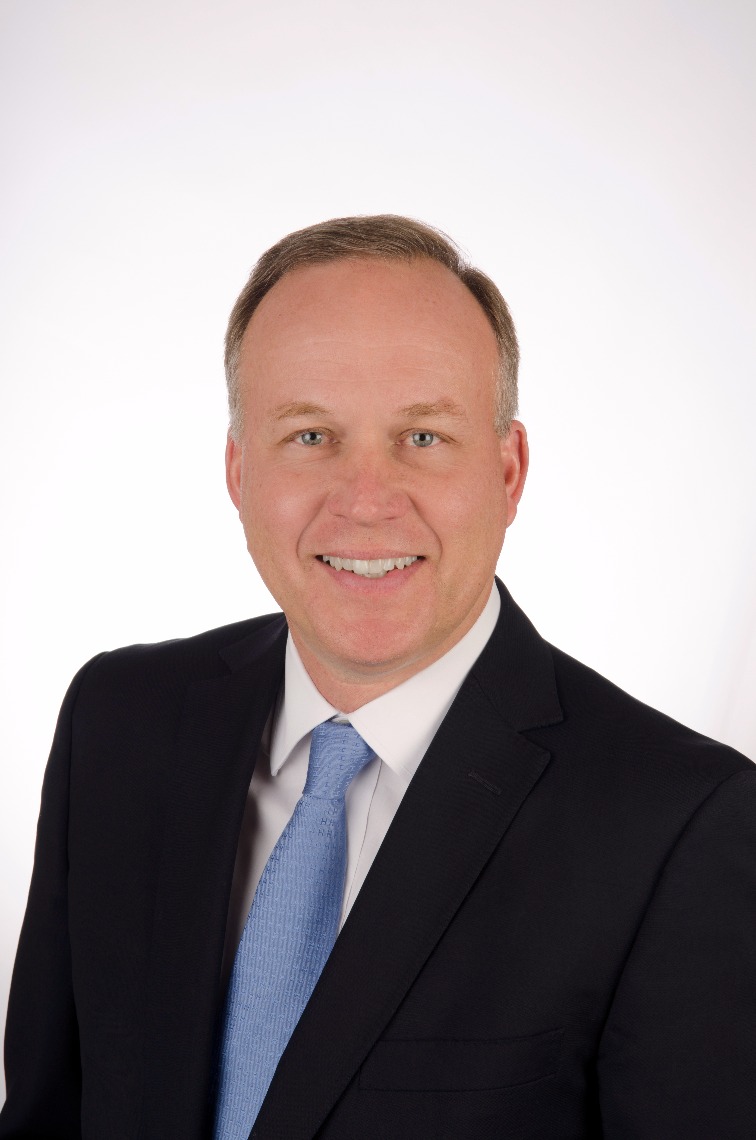 Mark L. Smith, is the President of Pandion Investments Ltd, a private family office that manages the affairs of Bill Sinclair in addition to the investment affairs of André Desmarais. Bill Sinclair is the co-founder of JDS Uniphase, the world's largest fiber-optic company. André Desmarais is the Vice-Chairman and Co-CEO Power Corporation of Canada, a diversified international and investment and management holding company with significant interests in the financial services, renewable energy, communications and other businesses through such companies as GreatWest Life Assurance Company of Canada, Investors Group, Mackenzie Financial Corporation, Putnam Investments and Power Renewable Energy Corporation. Power Corporation of Canada has total assets under administration in its group in excess of $1 trillion.
Mr. Smith attended McGill University's Business School where he obtained his CA and was a Rhodes Scholar finalist and James McGill scholar. He started his career with Touche Ross & Co. (Deloitte) in 1982 and in 1986 joined the Claridge group in Montreal. Claridge is the private company that manages the affairs of the Charles R. Bronfman family whose family owned and controlled The Seagram Company, Cadillac Fairview, Netstar Communications (owners of TSN, The Discovery Channel and RDS) and numerous other investee companies. Mr. Smith served as President of Claridge SRB Investments, Senior Vice-President of Investments of the entire Claridge Group and Chief Operating Officer of Claridge Israel.
Mr. Smith has a wide range of investment experience in a wide range of industries including the financial services industry, telecommunications, technology, sports, pharmaceuticals, food, media and entertainment, health care and medical services and agro-chemical industries. Mr. Smith's directorships include and have included Netstar Communications (formerly Labatt Communications), Medisys Medical Group, Enterprise Capital, Venture Coaches, Interset, Osem Food Group, ECI Telecom Inc., The TNA Group, Campbell Resources, Crowntek Business Systems, Dalcor Canada and CBCI Telecom.
In 2013, Mark was awarded the Queen Elizabeth II Diamond Jubilee Medal for outstanding contributions to Canada.
He is a member of the International Advisory Board of McGill University's Business School, Chairman of the Investment Committee and member of the board of Montreal General Hospital Foundation, member of the Board of the Jack Nicklaus Family Children's Health Care Foundation (Canada), member of the Investment Committee of The Nature Conservancy of Canada and past Chair of the Investment Committee of the United College's Lester B. Pearson College in British Columbia. In addition, he is the past Chair of McGill University's Investment Committee (PAC). In 2013, he was awarded the Speirs Medal by Selwyn House School for outstanding contributions to the school.
In 2010, Mark joined Pierre Beaudoin (CEO of Bombardier) and Jacynthe Côté (CEO of Rio Tinto Alcan) as Co-Chair of the Canadian Olympic Hall of Fame Gala Dinner and Induction Ceremony at Montreal's Bell Center which raised significant funds for the Canadian Olympic movement while also serving as a celebration of Canada's success at the 2010 Olympic Winter Games in Vancouver.
In 2017, he was elected as a Governor of Canada's Sports Hall of Fame.
---