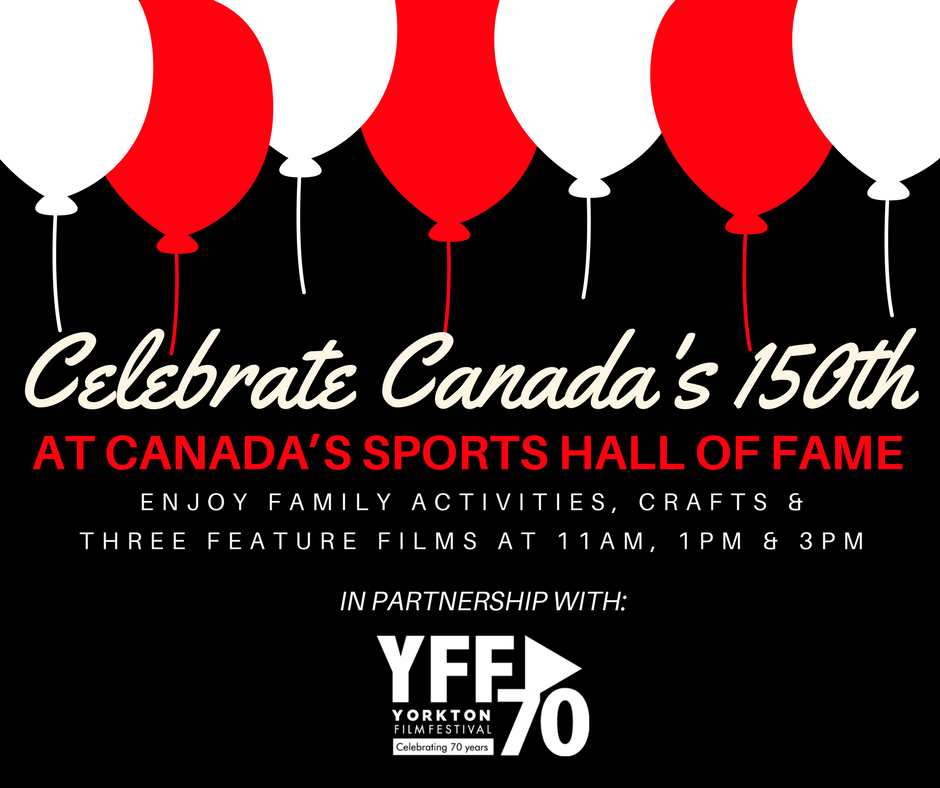 Create your very own Olympic Gold medal and be inspired by Canada's greatest sport heroes!
---
The short films include:
Harry Jerome: The Fastest Man on Earth (10 min)
A young boy who overcame racism to reach the height of track-and-field success. After experiencing hardship, Jerome goes on to achieve one of the greatest comebacks in sports history!
My Brand New Life (24 min)
The story of a young athlete from Montreal, who sets out for the Arctic to take part in traditional Inuit Games. He brings back to Montreal a new perspective on life, sports and friendship.
The Sweater (10 min)
Roch Carrier recounts the most mortifying moment of his childhood - when he is mistakenly sent the wrong hockey team's jersey from Eaton's.
---
Details:
Enjoy 2 for 1 admission for Canada Day only!
Regular hours of operation: 10AM - 5PM | Films at 11AM, 1PM, & 3PM
*Tickets available for purchase at the door (film screenings and activities included)