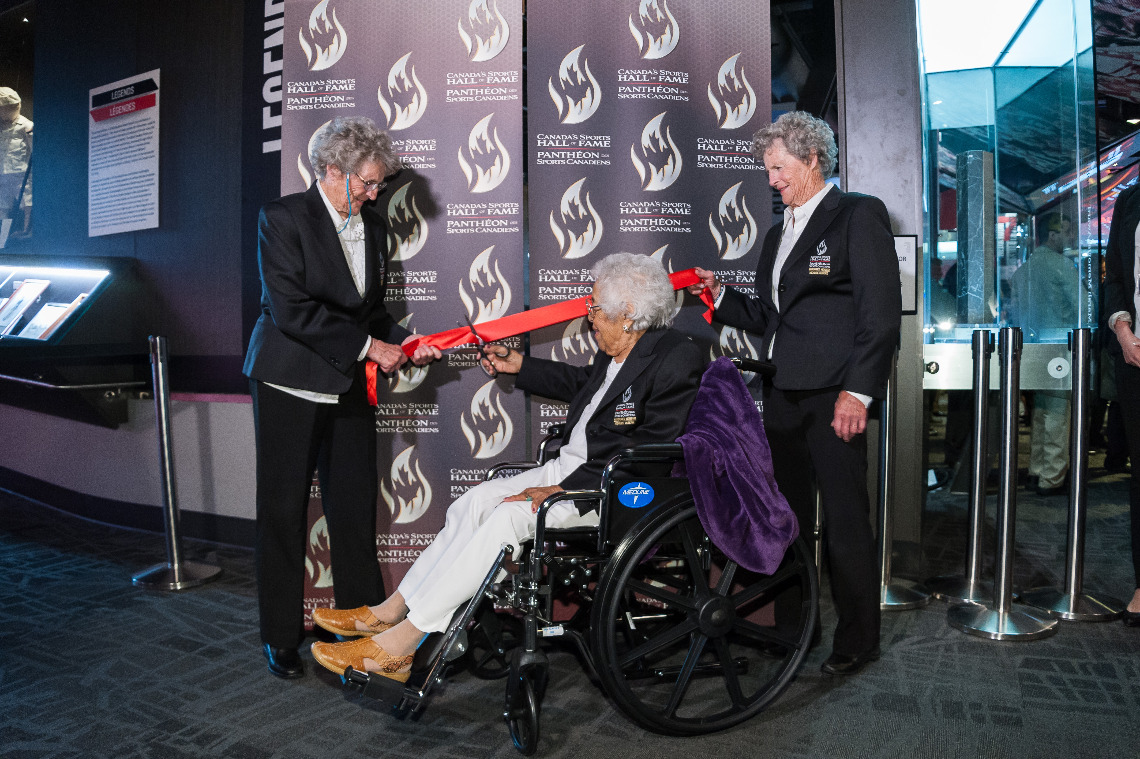 2015 Canadian Sport Legends Class Induction
June 17th, 2015
Canada's Sports Hall of Fame Celebrates the
Induction of an Historic Canadian Sport Legends Class
Calgary, June 17, 2015 – Canada's Sports Hall of Fame, for the first time ever, inducted an historic Canadian Sport Legends Class this evening to celebrate its 60th anniversary and to recognize 2015 as the "Year of Sport" as declared by His Excellency, the Right Honourable David Johnston, Governor General of Canada. Induction into Canada's Sports Hall of Fame is the highest sporting honour in the country. The Canadian Sport Legends Class is a group of sport heroes whose contributions were primarily before 1955 and spanned nearly 150 years of Canadian sport. These diverse Athletes and Sport Builders include war heroes who gave their lives for our country, indigenous and black athletes who broke down racial barriers, women who overcame gender inequality, and remarkable pioneers of Canadian sport.
To honour this remarkable group of people, Canada's Sports Hall of Fame unveiled a Legends Exhibit this evening which includes incredibly rare artefacts. Highlights include a golf club from 1898 that was carved out of a tree branch and a brass buckle from 1999 celebrating the 75th anniversary of the invention of the one-handed bareback rigging. The new gallery includes other amazing artefacts, photos and videos from almost 150 years of Canadian sport and is open to the public on June 18, 2015. Canada's Sports Hall of Fame, located at Canada Olympic Park in Calgary, features 52 exciting and fun interactive exhibits including a virtual sports simulator that allows visitors to test their skills kicking field goals, shooting baskets, striking out batters and shooting against a virtual hockey goalie. The museum also houses Canada's largest collection of Summer and Winter Olympic Games artefacts including torches and medals dating back to 1896.
A special White Hat presentation took place for all 2015 Inductees and Honoured Members of Canada's Sports Hall of Fame who were in attendance including: Michelle Cameron Coulter, Danielle Goyette, Craig Forrest, Kerrin Lee-Gartner, Lui Passaglia and Serge Savard.
"We are proud to be able to share stories of the achievements of our inducted Honoured Members so that we can inspire all Canadians to be the best they can be in all aspects of life," said Mario Siciliano, President and CEO, Canada's Sports Hall of Fame.