Hall of Famer
RICHARD 'DICK' POUND
Inducted in 2011
Member Details
Date of Birth: March 22, 1942
Place of Birth: St. Catharines, Ontario
Sport: Sport Administration
Member Category: Builder
Career Highlights
1960
Olympics - 6th in 100 metre freestyle, 4th in relay
1992
Officer of the Order of Canada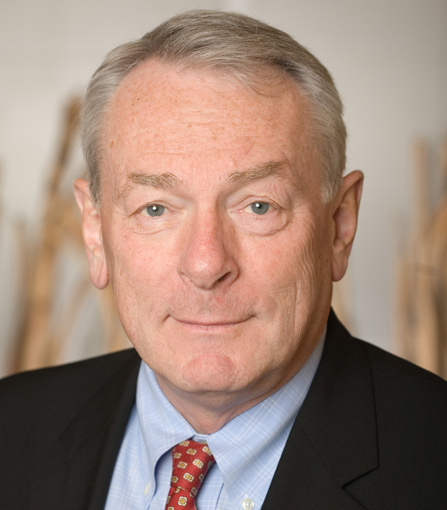 Story
If the purity of sport has an ultimate champion, Dick Pound must surely be it. So passionate about maintaining integrity and fairness in all sporting endeavours, Pound has never shied away from confrontation or, at times, controversy.
Pound's efforts and campaigns for stronger drug testing often pitted him against some of the brightest lights in the world of sports – particularly in athletics, hockey, cycling and Nordic skiing. His legacy is worldwide awareness of drug use in many sports, as well as establishing detection guidelines for international sports organizations that have gone a long way to level the playing fields around the world.
Originally elected to the International Olympic Committee (IOC) in 1978 to negotiate TV and sponsorship deals, Pound's focus soon turned to corruption within the IOC itself, leading to the widespread exposure of scandals following the 2002 Salt Lake City Winter Olympic Games. He later helped found the World Anti-Doping Agency (WADA) and served as its first president in 1999. Since its' founding, WADA has acted as an international watchdog for many sport organizations and cleared the way for honest athletes to be competitive on the world stage once again.
Pound himself is no stranger to the pressures of international competition. He was Canada's 100 metre freestyle swim champion by the time he was 16 years old, and just two years later he swam at the 1960 Olympic Games in Rome. After placing sixth in the 100 metre event and helping his relay team to a fourth place finish, Pound went on to win gold in the 110 yard freestyle at the 1962 Commonwealth Games. When he left competitive swimming, it was as a five-time national champion in freestyle and 1961 champion in butterfly.
It was clear early on that Pound would always be attached to sport in some way. As an administrator, he served as both Secretary General (1968-76) and President (1977-82) of the Canadian Olympic committee (COC), acted as the Deputy Chef de Mission for the Canadian Olympic delegation at the Munich Olympics in 1972 and held many positions with the IOC. He remains a member of the IOC.
After distinguishing himself with the IOC and becoming a household name with everyone who follows the Olympic Movement, Pound dedicated himself wholly to WADA and its anti-doping mandate. During his time with WADA, he set his sights on the American track and field team, the Union Cycliste Internationale and the National Hockey League. It is worth noting that, today, those organizations are known for their strict doping policies and restoring the credibility and honour of their athletes.
A native of St. Catharines, Ontario, Pound also holds designations as a lawyer and chartered accountant, practising tax law with the firm Stikeman Elliott in Montreal. He is also the former chancellor of McGill University.
His many honours include being named Officer of the Order of Canada in 1992 and Officer of the National Order of Quebec in 1993. In 2008, he won the Laureus Spirit of Sport Award for his work at WADA. Thanks in large part to Dick Pound, sports worldwide are renewing the once-depleted ranks of role models and heroes.