Hall of Famer
JEAN-LUC BRASSARD
Inducted in 2010
Member Details
Date of Birth: August 24, 1972
Place of Birth: Valleyfield, Quebec
Sport: Freestyle Skiing
Member Category: Athlete
Career Highlights
1994
Won gold medal in freestyle skiing men's moguls at Olympic Winter Games in Lillehammer, Norway
1995
Won silver medal in freestyle skiing men's moguls at Freestyle World Ski Championships in La Clusaz, France
1997
Won gold medal in freestyle skiing men's moguls at Freestyle World Ski Championships in Lizuna Kogen, Japan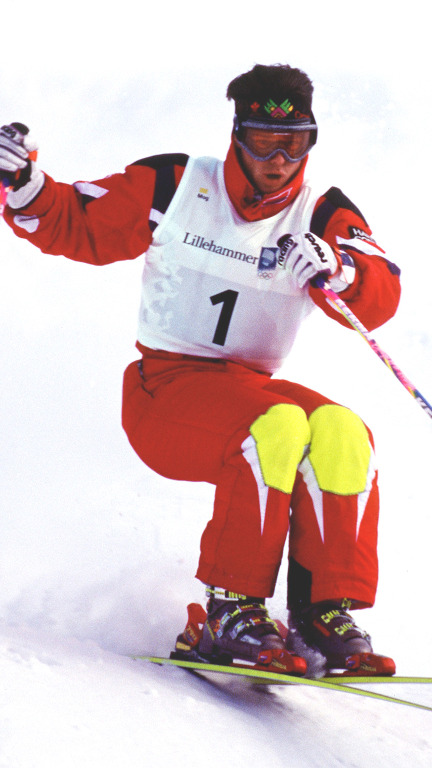 Story
A gold medalist in freestyle skiing moguls at the 1994 Olympic Winter Games, Jean-Luc Brassard was no stranger to victory, having won the right to be named World and Canadian Champion at the event in 1993. Growing up in Valleyfield, Que., Jean-Luc began skiing at the age of eight. He was named to the national team at the age of 17, and won his first World Cup race a year later.
Jean-Luc won the Canadian title again in 1995 and the World Cup in 1996 and 1997. He was leader of the elite freestyle skiing team known as the "Quebec Air Force" during the 1990's.
After 1999, his career began to slow down while he battled a knee injury in 2000 that forced him to miss the 2000-2001 season. He had previously competed at the 1992 Olympic Winter Games, and later tried for a second medal in the sport in 1998 (the year that he carried the Canadian flag in the opening ceremonies). His final Olympic appearance was in 2002, but he did not find his way back to the Olympic podium.
Well known for his charity work, particularly with the french division of the Children's Miracle Network, Jean-Luc was given the 2000 Gillette Sport Award for his dedication to charitable endeavours. Since his retirement, he has worked with the National Speakers Bureau.