Hall of Famer
HORST BULAU
Inducted in 2014
Member Details
Date of Birth: August 14, 1962
Place of Birth: Ottawa, ON
Sport: Ski Jumping
Member Category: Athlete
Career Highlights
1979
World Junior Men's Ski Jumping Championship
1980-1992
Represented Canada in the 70m, 90m and 120m ski jumping events in four Olympic Winter Games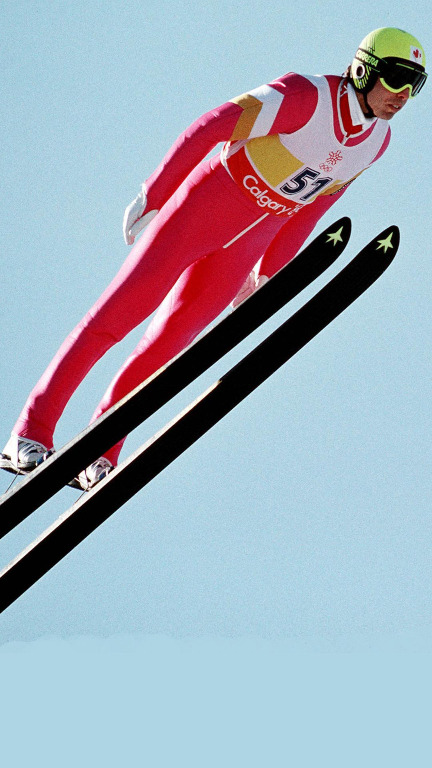 Story
At 16 years of age, when Horst Bulau was asked what it feels like to fly through the air on skis, he said "You almost feel like a bird ...It's a good feeling."
Considered Canada's greatest ski jumper of all time, Horst Bulau enjoyed an outstanding ski jumping career from 1978 until his retirement in 1992. He won a World Junior Men's Ski Jumping Championship in 1979 and represented Canada in the 70m, 90m and 120m ski jumping events in four Olympic Winter Games: Lake Placid, 1980; Sarajevo, 1984; Calgary, 1988 and; Albertville, 1992. At the 1988 Olympic Winter Games, Horst placed 7th, the best finish ever by a Canadian ski jumper in the 120m event. Between 1978 and 1988, Horst competed in 129 events on the World Cup ski jumping circuit, including 13 World Cup wins with 26 podium finishes and was consistently ranked 2nd or 3rd in the world during most of his career.
Horst raised the profile of ski jumping in Canada through his love of the sport, the love of his country, and the drive to be the best that he could be. No ski jumper has even come close to achieving his success. Through his sportsmanship, conduct and ability, Horst was one of Canada's best ambassadors on the international stage. Horst has chosen to remain in Canada and volunteers in his community and inspires others with the love of sport.