Hall of Famer
Harvey Pulford
Inducted in 2015
Member Details
Date of Birth: 1875
Date of Passing: 1940
Sport: Multisport
Member Category: Athlete
Career Highlights
1898, 1899, 1900 & 1902
Captain of Ottawa Football Club - 1st place in National Championship
1903-1906
Captain of Ottawa Hockey Club - Stanley Cup
1910
Ottawa Rowing Club eight - Canadian and North American Champions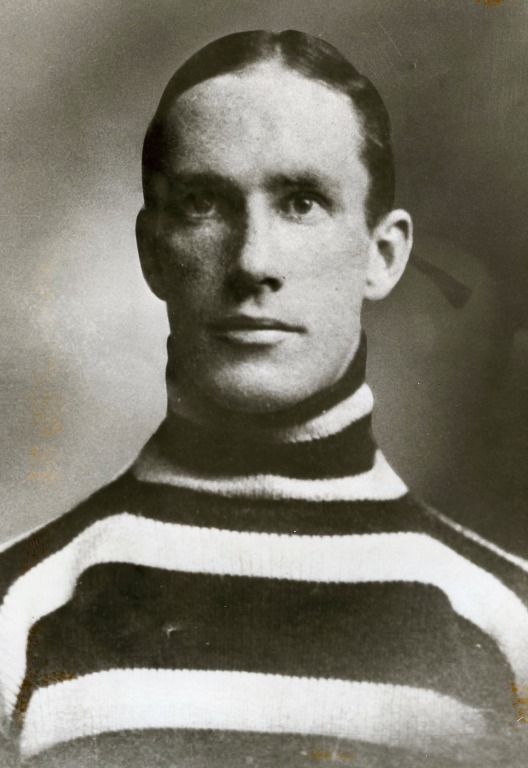 Story
Ernest Harvey Pulford won national championships in ice hockey, lacrosse, football, boxing, paddling and rowing. Harvey joined the Ottawa Hockey Club in 1893 and played until 1908 winning the Stanley Cup four times. After retirement from hockey Ernest continued in the game as a referee.
Ernest was Captain and also played backfielder for the Ottawa Football Club from 1893 to 1909, winning the national championship in 1898, 1899, 1900, and 1902. He played lacrosse for the Ottawa Lacrosse Club from 1893 to 1900, winning four national titles. In his career as a boxer he won the Eastern Canadian light heavyweight and heavyweight titles between 1896 and 1898.
Ernest was an excellent rower as well and member of the 1910 Ottawa Rowing Club eight that defeated every one of its opponents in 1910, garnering them the Canadian and North American Champions. As a member of the Britannia Boating Club, he went on to win Canadian and United States championships and led his crew to the semifinals of the 1911 Henley Royal Regatta. Ernest remained active in sports later in life and in his late 40's won the Ottawa Squash Championship, retaining the title from 1922 to 1924.