Hall of Famer
FRANK CALDER
Inducted in 2015
Member Details
Date of Birth: 1877
Date of Passing: 1943
Sport: Ice Hockey
Member Category: Builder
Career Highlights
Calder Memorial Trophy - a trophy to award to the league's top rookie, created in his honour
1917-1943
Served as the first president of the National Hockey League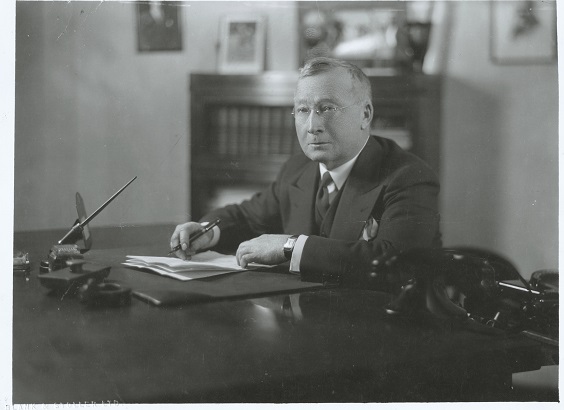 Story
Frank Sellick Calder was an athlete, executive, and journalist. Frank served as the first president of the National Hockey League (NHL) from 1917 until his death in 1943. He was the last president of the NHL's predecessor league, the National Hockey Association (NHA) and was instrumental in the transition from the NHA to the NHL. Frank also led the expansion of the NHL from Canada into the United States.
Frank was a strong advocate against racial discrimination in the NHL. During the 1927–1928 season, when he became aware of the Boston Black Panthers, the first all-Black hockey team, he made it clear that hockey would not discriminate against black players; a comment he directed to the segregation in baseball at the time.
Starting with the 1932–1933 season, Calder selected the top rookie in the NHL and in 1936 he convinced the NHL's Board of Governors to let him purchase a trophy to award to the league's top rookie. Upon Frank's death this honour was made permanent as the Calder Memorial Trophy.