Hall of Famer
Susan Auch
Inducted in 2015
Member Details
Date of Birth: March 1, 1966
Place of Birth: Winnipeg, Manitoba
Sport: Speed Skating
Member Category: Athlete
Career Highlights
1988
Won a Bronze Medal in the 3000m Short Track Speed Skating Relay at the Calgary Olympic Winter Games
1994
Won a Silver Medal in the 500m Long Track Speed Skating event at the Lillehammer Olympic Winter Games
1995
Won World Cup Gold Medals in three 500m events in Long Track Speed Skating
Awarded the Bobbie Rosenfeld Award
1998
Won a Silver medal in the 500m Long Track Speed Skating event at the Nagano Olympic Winter Games
1999
Inducted into the Alberta Sports Hall of Fame and Museum
2003
Inducted into the Manitoba Sports Hall of Fame and Museum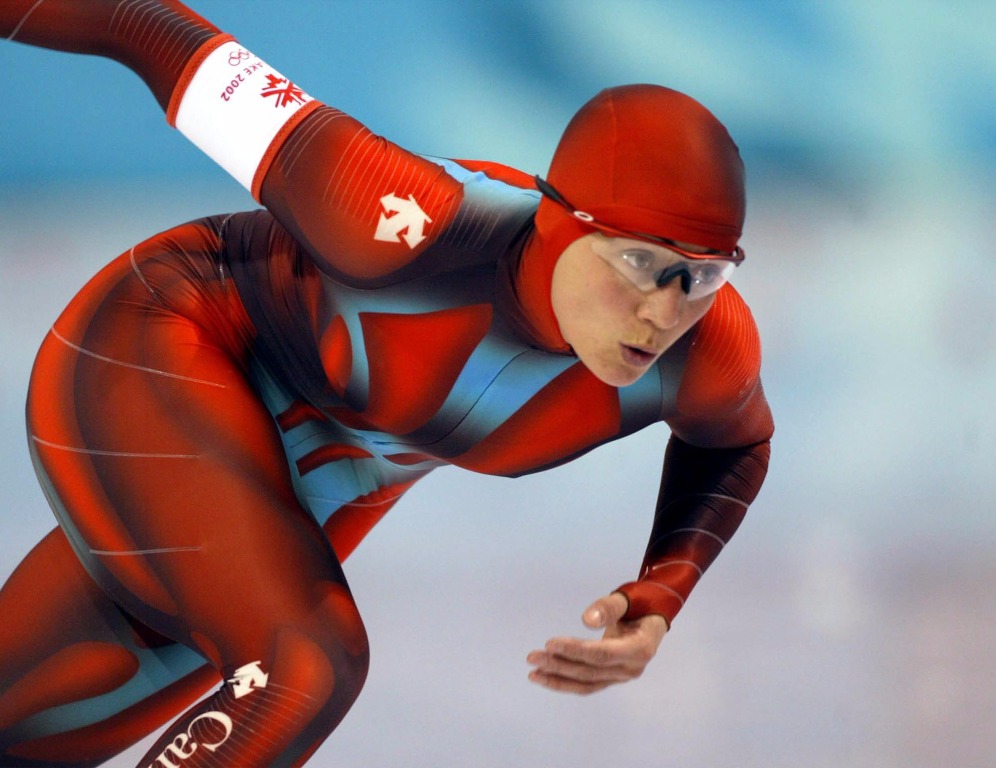 Story
Susan Auch's amazing 27 year sport journey began with a simple, but critical goal to build the strength she needed to overcome the effects of the asthma that plagued her. She moved beyond the health benefits of sport participation into her competitive career as a short-track speed skater and after a few years moved to the long-track.
Susan Auch excelled at the 1983 Canada Games, capturing two Gold Medals and one Silver in Speed Skating. Her achievements also include being First Overall at the Canadian Sprint Championships in 1990, 1991, 1993, 1994 and 1995. During the 1995 season Susan also won 3 World Cup Gold Medals in the 500m and was awarded the Bobbie Rosenfeld Award as Canada's Female Athlete of the Year. Susan held a Canadian speed record for the 500m in 1995 and is one of only 3 women, and the first Canadian, to ever beat the 39 second barrier in pre-clap skates over a 500m distance.
Susan represented Canada five times in the Olympics including 1988, 1992, 1994, 1998, and 2002. Her Olympic success included a Bronze medal in the short track women's relay team at the 1988 Calgary Olympic Winter Games, a Silver at the 1994 Lillehammer Olympic Winter Games in the 500m, and she prevailed over a serious knee injury to win Silver at the 1998 Nagano Olympic Winter Games in the 500m.
Outside of her dominance in the speed skating world, Susan has dedicated her time and energy to help others as a spokesperson to promote awareness of allergies and asthma. Susan has also given back through her involvement with the Olympic Youth Academy, Athletes CAN working to ensure a fair, responsive, and supportive system for athletes, and as a Director of the Speed Skating Canada Board.