Hall of Famer
Michael Edgson
Inducted in 2015
Member Details
Date of Birth: May 6, 1969
Place of Birth: North Vancouver, British Columbia
Sport: Para Swimming
Member Category: Athlete
Career Highlights
1984
Won 5 Gold Medals and 2 Silver Medals in swimming at the Paralympic Games in Long Island N.Y.
1988
Won 9 Gold Medals in swimming at the Seoul Paralympic Games
Canada's Flag Bearer at the Closing Ceremonies of the Seoul Paralympic Games
1992
Won 4 Gold Medals and One Silver Medal in swimming at the Barcelona Paralympic Games
2006
Inducted into the Canadian Disability Hall of Fame
2009
First Paralympian honoured with a place in Swimming Canada's Circle of Excellence
2012
Inducted into the B.C. Sports Hall of Fame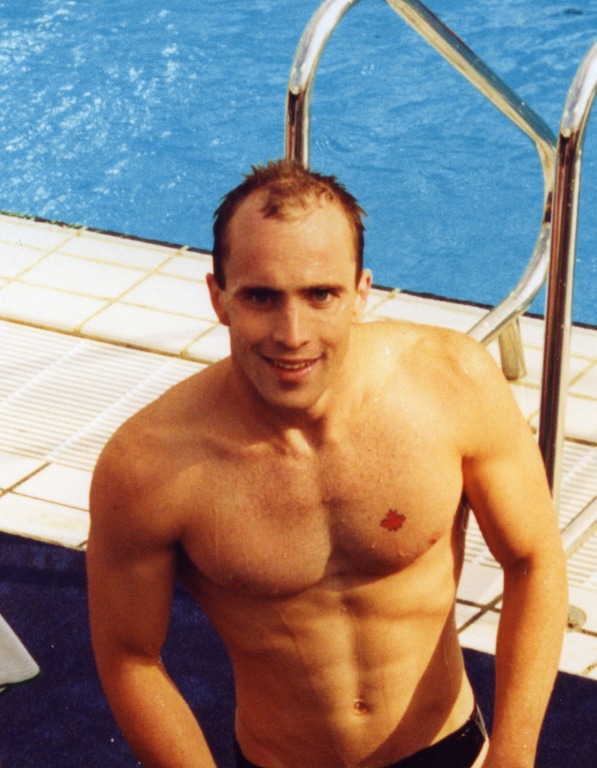 Story
Michael Edgson is the most accomplished Paralympic athlete in Canadian history. Michael began his journey by attempting a number of sports including hockey and soccer. He found his calling in swimming where his visual impairment did not restrict what his mind and body were determined to give. During his time at the University of Victoria he trained and competed against able-bodied swimmers and in his very first competition in the Canadian Blind Sports Association, he won 7 medals.
Michael's inspiring athletic journey has led to 32 medals overall and more than 20 world records including 5 Gold and 3 Silver medals at the 1984 International Games for the Disabled in Long Island; 9 Gold medals at the 1988 Seoul Paralympic Games; and 4 Gold medals and 1 Silver medal at the 1992 Barcelona Paralympic Games.
After his outstanding swimming career, Michael was an integral part of the 1994 Victoria Commonwealth Games Society responsible for the swimming competition field of play. Michael also continued to contribute to Canadian sport as a Canadian Paralympic Committee director.
Michael continues to be involved in sports for youth and is committed in giving back at the grass root level. His volunteer experience includes managing swim meets with local swim clubs and involvement in promoting youth sport. Michael is a role model for all Canadians to be proud of and his inspiring message to young people is that inclusion recognizes who you are and what you can do, not what others think you should be.