Hall of Famer
Nicolas Gill
Inducted in 2015
Member Details
Date of Birth: April 24, 1972
Place of Birth: Montreal, Quebec
Sport: Judo
Member Category: Athlete
Career Highlights
1992
Won the Bronze Medal in the 86kg Class in Judo in the Barcelona Olympic Games
1992, 1996, 2000, 2004
Competed for Canada in Judo in four consecutive Olympic Games in Barcelona, Atlanta, Sydney and Athens respectively
1993, 1995, 1999
Competed at the World Judo Championships and won the Silver Medal in the 86kg Class in 1993, the Bronze Medal in the 86kg Class in 1995 and the Bronze Medal in the 100kg Class in 1999
1995, 1999, 2003
Competed in the Pan American Games and won Gold Medals in the 86kg Class in 1995 and the 100kg in 1999 and won the Silver Medal in the 100kg Class in 2003
2000
Won the Silver Medal in the 100kg Class in Judo at the Sydney Olympic Games
2004
Canada's Flag Bearer at the Opening Ceremonies of the Athens Olympic Games
2009
Became Judo Canada High Performance Director and National Head Coach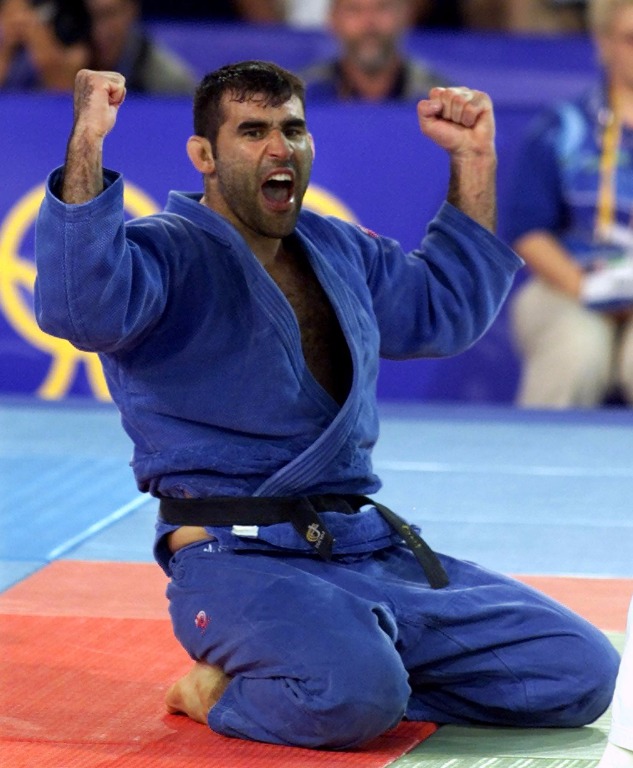 Story
Nicolas Gill is a national hero and legend in the sport of judo. At only 14 years old, Nicolas won the first of his 3 Canadian youth titles and eventually became one of Canada's most decorated judo athletes. His renowned throws include a lightning fast uchimata and a nearly unstoppable osotogari.
Gill's first taste of national competition came during the 1987 Canada Games in Cape Breton. It was through this experience that Gill could test his mettle against the country's best to develop his strategy and rise to the top. Gill captured the Gold medal in the 54kg category and continued on to take the Judo world by storm. Nicolas has competed at 4 consecutive Olympic Games (1992, 1996, 2000, 2004), winning the 86 kilogram Bronze medal at the 1992 Barcelona Olympic Games and the 100 kilogram Silver medal at the 2000 Sydney Olympic Games. Nicolas' additional international success includes a Silver medal at the World Championships in 1993 as well as a Bronze medal in 1995 and in 1999; Pan American Games Gold in 1995 and again in 1999; a Commonwealth Games Gold medal in 2002. His impressive career also includes 10 national titles.
Since Nicolas' retirement in 2004, he has continued to develop high level judo athletes in Canada. He was the head coach of Judo Canada's world championship team in 2005 and then became the National Head Coach in 2009. His coaching successes include coaching the Bronze medallist from the 2012 London Olympic Games.
Nicolas promotes his sport through the establishment of La foundation Nicolas Gill to provide young athletes with the financial assistance they need to participate in judo tournaments and as a result, inspires the next generation of young judo hopefuls.