Hall of Famer
Craig Forrest
Inducted in 2015
Member Details
Date of Birth: September 20, 1967
Place of Birth: Coquitlam, British Columbia
Sport: Soccer
Member Category: Athlete
Career Highlights
1991-1992
Recorded 16 shutouts and led Ipswich Town to a first place finish in the English Second Division and promotion to the newly formed Premier League
1994, 2000
Awarded Canadian Player of the Year by Soccer Canada
2000
Playing for Canada, won the Most Valuable Player and the Most Valuable Goalkeeper in Canada's win of the CONCACAF (Confederation of North, Central America and Caribbean Association Football) Gold Cup Championship
2007
Inducted into the B.C. Sports Hall of Fame
Inducted into the Canadian Soccer Hall of Fame
2012
Voted to Canadian Soccer's All Time XI soccer team by the fans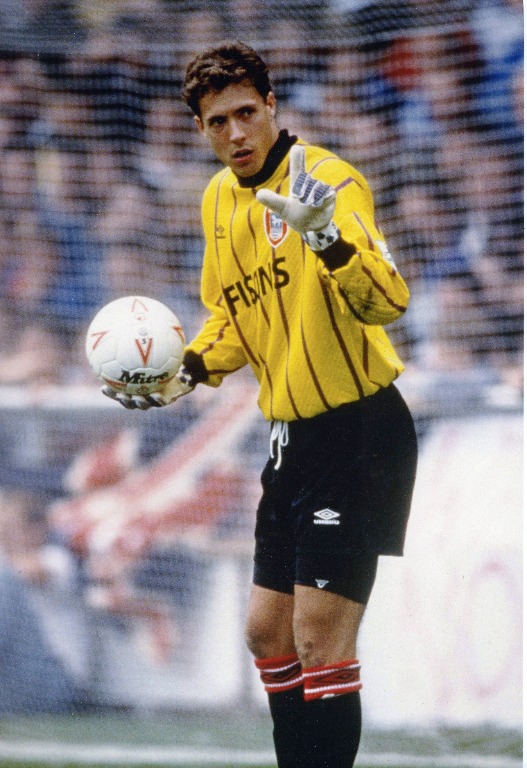 Story
When Craig Forrest started playing soccer at the age of 12 he did not know that it would eventually lead him to the rare opportunity to rise up the ranks of the English Premier League (EPL), the world's biggest soccer league, to become the greatest goalkeeper in our country's history. In 1984, at 16 years old, Craig travelled to England and signed a two-year apprenticeship with Ipswich and began training. He made his first professional appearance in the 1987-88 season and would remain with Ipswich for 14 seasons and more than 300 appearances for the Portman Road club. In 1991-92, he amassed 16 shut-outs and led Ipswich to a first place finish in the English First Division and promotion to the new EPL. Craig was one of only 13 active foreign players in the EPL that season and the first Canadian to play in the Premiership. After a short time with the Premiership giant Chelsea Football Club, Forrest joined West Ham United from 1997 until 2002.
Craig was Canada's first-choice goalkeeper from 1988 to 2002, playing for Canada's senior national side. He earned 56 caps, one for each time he represented Canada in an international match, the most ever for a Canadian goalkeeper. In 1994 and 2000, Craig was awarded the Canadian Player of the Year by Soccer Canada and right up to the day of his retirement, still held the Canadian shutout record, posting 19 clean sheets. In 2000, Craig was recipient of the Confederation of North, Central American and Caribbean Association Football Gold Cup's Most Valuable Player and Most Valuable Goalkeeper after supporting his team to the Gold Cup Championship, and one of the greatest moments in Canadian soccer history.
In 2001, Craig was diagnosed with cancer and, after beating the disease, was forced to retire in 2002. Craig is recognized as one of Canada's best soccer players of all time and now devotes his time to promote the game in Canada. Craig is also a national soccer television analyst in addition to his broadcasting role in Euro Cup and World Cup coverage. He served as the Honourary Chair of the FIFA U-20 World Cup Canada in 2007 and gives back to his global community, joining more than 80 international soccer stars from across the planet, through the Canadian FIFA Ambassador for SOS Children's Villages working to support orphaned and abandoned children around the world.