Hall of Famer
DR. FRANK HAYDEN
Inducted in 2016
Member Details
Date of Birth: January 11, 1930
Place of Birth: Windsor, ON
Sport: Special Olympics
Member Category: Builder
Career Highlights
1964
Published a testing and training manual for people with an intellectual disability
1981
Started Special Olympics International's Office of International Development
1988
Established and directed the Office of European Affairs for Special Olympics International
1997
Become an Honorary and Permanent member of the Office of Olympic Association
2000
Made an officer of the Order of Canada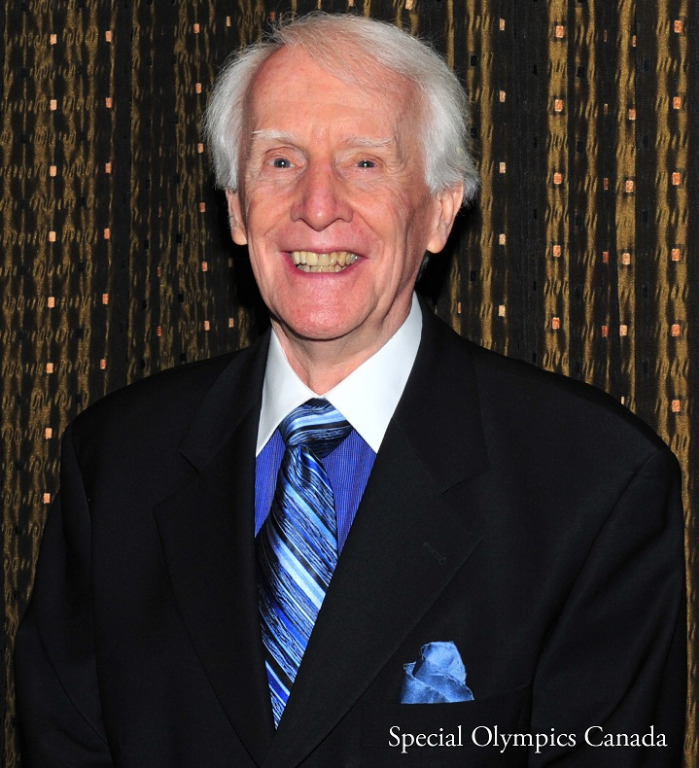 Story
Dr. Frank Hayden, a creator of the worldwide Special Olympics Movement, has had a profound effect on individuals with an intellectual disability in Canada and around the world. As a faculty member at the University of Toronto in the early 1960's, his study of children with intellectual disabilities revealed that they were half as physically fit as their non-disabled peers. It was assumed that their low fitness levels were directly connected to their disability. As a sports scientist, Frank conducted research into the effect of exercise on people with an intellectual disability, concluding that given the chance, they could indeed become physically fit, and gain the skills necessary to participate in sport. His research was ground-breaking, disproving the prevailing beliefs of his time.
Inspired by his discoveries, Frank began exploring how to develop a national sports program for people with an intellectual disability. In 1964, he presented his research at the first International Congress on the Psychology of Sport in Rome and also published a testing and training manual which had major circulation across Canada and the United States. He was convinced that sport was the answer and designed and proposed a national program of sport training and competition in Canada. His work came to the attention of the Kennedy Foundation in Washington, D.C. and, in 1965, he moved to Washington to work alongside the late Eunice Kennedy Shriver, Founder of Special Olympics. In 1968, he was integral to the first Special Olympics Games held at Chicago's Soldier Field. By the early 1970s - in just a few short years - Special Olympics had a presence in all 50 United States. The first Special Olympics Games in Canada were held in June, 1969 in Toronto with 1400 athletes from across the country.
In 1981, Frank started Special Olympics International's Office of International Development and served as its first Director until 1984, establishing national organizations and programs throughout the world. In 1988 he moved to Paris to establish and direct the Office of European Affairs for Special Olympics International. In 1997 Frank was made an Honorary and Permanent Member of the Canadian Olympic Association, in 2000 an Officer of the Order of Canada and in 2010 a Member of the Order of Ontario.
Frank's involvement in the creation of Special Olympics has made an invaluable difference to the lives of those with intellectual disabilities in Canada and around the world. Today, over 4.5 million athletes from more than 170 countries participate in Special Olympics. The growth of the Special Olympics Movement has had a broader societal impact – the realization that people with an intellectual disability have capabilities that extend beyond the field of play and into the workplace, schools and communities. For nearly 50 years, Special Olympics has used sport as the catalyst for creating a more inclusive world for all. Frank is known throughout the world for his contagious enthusiasm and for building a better world for youth through sport.