Hall of Famer
STEPHANIE DIXON
Inducted in 2016
Member Details
Date of Birth: February 10, 1984
Place of Birth: Brampton, Ontario
Sport: Para Swimming
Member Category: Athlete
Career Highlights
2000
Won five Gold and two Silver Medals at the 2000 Sydney Paralympic Games
Broke world records in the 100-metre backstroke, and the 100 and 400-metre freestyle events
2004
Won one Gold, six Silver and one Bronze Medal at the Athens Paralympic Games
Set a world record in the 100-metre backstroke
2008
Won a Gold, two Silver and a Bronze medal at the 2008 Paralympic Games in Beijing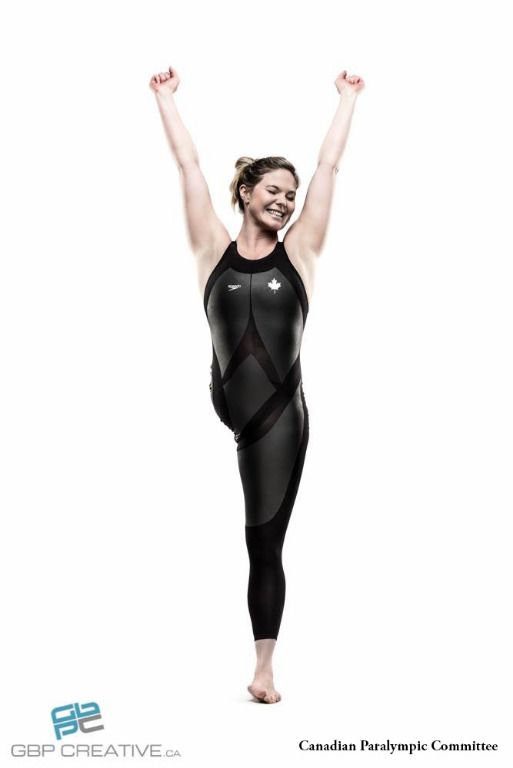 Story
Stephanie Dixon, a three-time Paralympian and multiple world record holder from Brampton, Ontario, is considered to be one of the best swimmers in the world. She was born without her right hip and leg and began swimming lessons when she was two years old. At 13, Stephanie began swimming competitively against athletes without disabilities at the local, provincial and national level. By 14, she had made Canada's national team for swimmers with a disability.
At only 16, Stephanie won five Gold and two Silver medals at the 2000 Sydney Paralympic Games with world records in the 100-metre backstroke, and the 100 and 400-metre freestyle events. At the 2004 Athens Paralympic Games, she won one Gold, six Silver and one Bronze medal, setting a world record in the 100-metre backstroke. At the 2006 IPC Swimming World Championships in South Africa, she re-broke her 100-metre backstroke world record en route to winning Gold. In 2008, at the Paralympic Games in Beijing, Stephanie won one Gold, two Silver, and a Bronze medal, and once again set the new standard with a world record mark in the 100-metre backstroke.
When she retired in 2010, Stephanie had earned 19 Paralympic medals (7 Gold, 10 Silver and 2 Bronze) and 7 Parapan American medals (6 Gold & 1 Silver) and still remains the short course world record holder in the S9 100 and 200-metre backstroke events. She previously held 10 individual world records in the S9 classification, and was also a part of two world record-breaking relay teams.
Stephanie's outstanding achievements extend beyond the pool through her commitment to her community. She has been a champion for the Paralympic movement in Canada, and a tireless promoter of parasport as a keynote speaker, blogger, broadcaster, and mentor. Stephanie served as an Ambassador for the Rio 2007 Parapan American Games, where she raised awareness around the need for equal sporting opportunities for all athletes. She was part of the broadcast team for the 2014 Sochi Paralympic Games, and was named Team Canada's Assistant Chef de Mission for the Toronto 2015 Parapan Am Games.
Stephanie credits her parents for encouraging her to try new things and not to worry about being different from others. Her parents enrolled her in many different sports, but she always felt most at home in the pool. Stephanie believes that sport is about challenging yourself to become the greatest athlete possible and to bring out the best in yourself. Stephanie continues her life's passion as an advocate for Disability Rights with the Yukon Human Rights Commission.