Hall of Famer
David Keon
Inducted in 2018
Member Details
Date of Birth: March 22, 1940
Place of Birth: Noranda, Quebec
Sport: Ice Hockey
Member Category: Athlete
Career Highlights
1961-1962
Awarded Calder Memorial Trophy for NHL Rookie of the Year
1961-1962 and 1962-1963
Awarded Lady Byng Memorial Trophy for exhibiting "the best type of sportsmanship and gentlemanly conduct combined with a high standard of playing ability"
1962, 1963, 1964 and 1967
Stanley Cup Champion with the Toronto Maple Leafs
1963-1964, 1966-1967, 1969-1970, 1970-1971, 1972-1973
Leading scorer for the Toronto Maple Leafs, remains third-highest points leader (858) in franchise history
1966-1967
Awarded Conn Smythe trophy as MVP of the NHL Stanley Cup playoffs
2016
Voted greatest player in the history of the Toronto Maple Leafs by a panel of team officials and fans. His life size image was added to the Toronto Maple Leaf's Legends Row outside Scotiabank Arena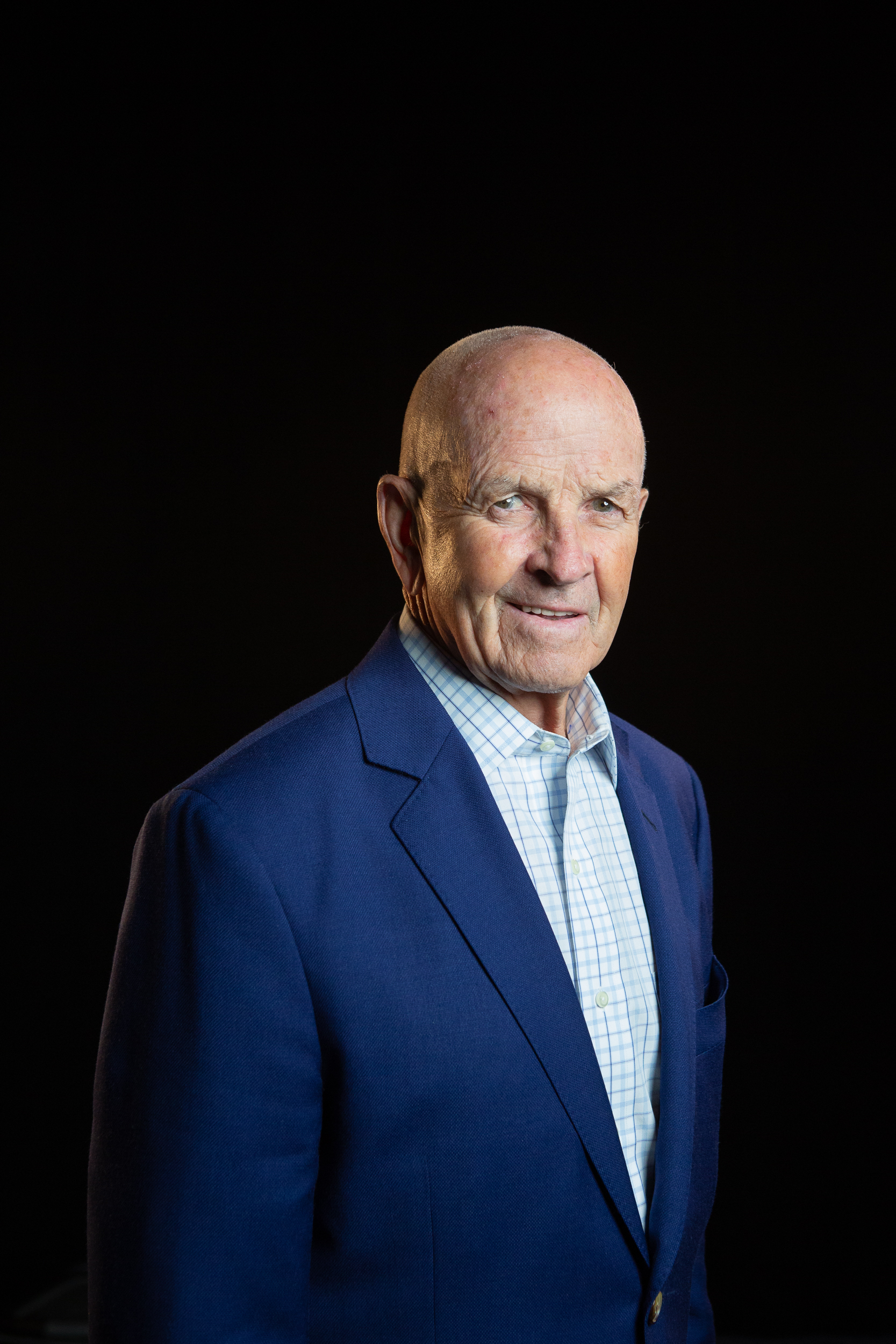 Story
Growing up a young boy playing hockey on outdoor rinks in his hometown of Noranda, Quebec, David Keon's storied career began the same way many Canadian children still learn to love the nation's favourite pastime. Possessing lightening speed and developing a robust offensive talent, in his early teens David captured the attention of scouts for the Toronto Maple Leafs. Invited to join an affiliated hockey program at St. Michael's College, his skills flourished under the guidance of famed mentors Father David Bauer and Bob Goldham.
1960, David Keon attended the Toronto Maple Leafs training camp at the age of 20 and played so well that venerable coach Punch Imlach could not find a reason to keep him off the team despite his rookie status. These instincts proved sound, and the following season David won the Calder Trophy as rookie of the year. He went on to play fifteen years with the Leafs, helping lead the team to four Stanley Cup championships in 1962, 1963, 1964 and 1967. During the 1960-61 season, he scored 20 goals, marking the start of six consecutive 20-goal seasons, and to this day remains the third-highest leader in points (858) in franchise history for the Toronto Maple Leafs. The ultimate team player, he won the Conn Smythe trophy as MVP for the 1966-67 NHL playoffs and was awarded the Lady Byng trophy for outstanding sportsmanship in the 1961-1962 and 1962-1963 seasons.
Five foot nine and weighing 165 pounds, David Keon's smaller stature enabled him to play with extraordinary speed and physical dexterity. The moment he hit the ice he seemed to be everywhere at once, outmaneuvering defensemen with ease. David was always a threat to score, even when his team was shorthanded on a penalty kill. His mastery of both defensive and offensive skills made him the consummate two-way centre, as adept at shutting down the other teams best offensive players as he was scoring goals. With 'bulldog tenacity' and an unflagging work ethic, David Keon led by example. He expected his teammates to match his dedication and resilience, and to play through injury to the best of their ability every time they stepped on the ice. An exceptional hockey player, his abilities were matched by an unbreakable sense of fair play, teamwork and sportsmanship.
1969, David Keon donned the captain's 'C' for the Toronto Maple Leafs, and wore it proudly until he departed the team in 1975. He possessed a storybook knack for scoring big goals when it mattered most in critical playoff matches, inspiring standing ovations from legions of exhilarated fans. An iconic symbol of Canada's most popular sport, he became the kind of hockey player children dreamt of becoming one day while playing shinny on neighbourhood rinks across the country. A fitting testament to his legendary stature, in 2016 the Toronto Maple Leafs retired David Keon's famous jersey No. 14, and honoured him by adding his statue to the Toronto Maple Leaf Legends Row. A committee of team officials and fans voted him the number one player in franchise history.