Hall of Famer
ALEXANDRE BILODEAU
Inducted in 2019
Member Details
Date of Birth: September 8, 1987
Place of Birth: Rosemère, Quebec
Sport: Freestyle Skiing
Member Category: Athlete
Career Highlights
2010
Gold Medal in moguls at the Olympic Winter Games in Vancouver
2014
Gold Medal in moguls at the Olympic Winter Games in Sochi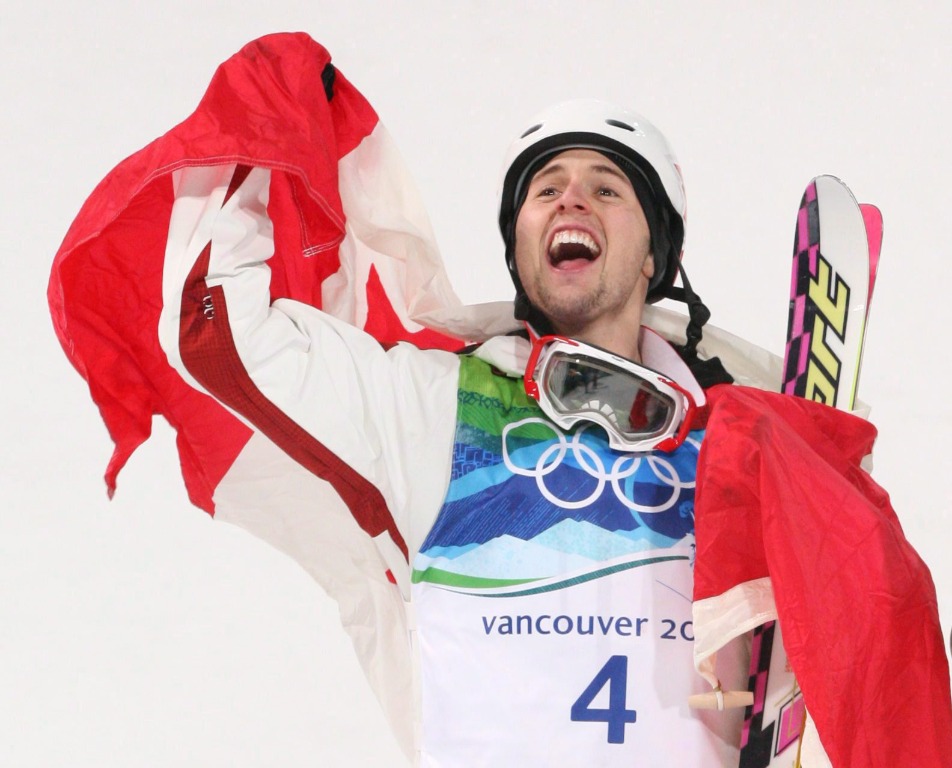 Story
Alexandre Bilodeau's achievements as a freestyle skier have always been part of a much larger story about family, community, and paying forward his success on the slopes. Born in Rosemère, Quebec, Alexandre first tried skiing moguls at the age of seven. Over the course of his competitive career, he claimed 19 World Cup Gold medals, and reigned as FIS World Champion in dual moguls in 2009, 2011, and 2013. He also left an indelible mark on the 2010 Olympic Winter Games in Vancouver, when he became the first Canadian athlete ever to win an Olympic Gold medal on home soil. With trademark determination, Alexandre overcame difficult conditions caused by slushy snow to capture the Gold medal in men's moguls. Heartily congratulating other competitors after crossing the finish line, he also took care to console the skier who finished last, demonstrating genuine sportsmanship undiminished by the thrill of victory.
Following Alexandre's lead, Canadian athletes captured a record-setting 14 Gold medals at the 2010 Olympic Winter Games- a collective achievement now celebrated as a landmark in Canadian sport history. There was something uniquely relatable about Alexandre's groundbreaking Gold medal run, sparking a powerful outpouring of national pride and inspiring Canadians to come together coast to coast to celebrate. Not content to rest on these impressive laurels, Alexandre claimed a second Olympic Gold medal in moguls at Sochi in 2014, making him the first freestyle skier ever to win two consecutive Olympic Gold medals.
Following his retirement from competitive sport, Alexandre continued to challenge himself by building a new career as a chartered professional accountant. Translating sportsmanship into mentorship, he often volunteered as a "study buddy" for accounting students preparing to write professional examinations. Alexandre has also directed his energy and influence as a public figure in Canada towards empowering people confronting adversity in their daily lives. Alexandre grew up watching his older brother Frédéric overcome everyday challenges posed by a childhood diagnosis of cerebral palsy. Frederic's resilience and courage became a source of inspiration, and Alexandre often credits his brother as his most powerful role model.
Their enduring bond inspired Alexandre to advocate for organizations that help people living with neurological disorders reach their full potential that included multiple organizations supporting cerebral palsy.