Hall of Famer
WANEEK HORN-MILLER
Inducted in 2019
Member Details
Date of Birth: November 30, 1975
Place of Birth: Montreal, Quebec
Sport: Water polo
Member Category: Athlete
Career Highlights
1990 - 1997
Over 20 medals in multiple events at the North American Indigenous Games
1999
Gold medal in Water Polo at the Pan American Games in Winnipeg
Tom Longboat Award
2000
Co-Captain of Canada`s Women`s Water Polo team at the Olympic Games in Sydney
2001
Bronze Medal in Water Polo at the FINA World Championships
2010
Bearer for the torch relay of the Olympic Winter Games in Vancouver
2014
Inducted into the Carleton University Ravens Hall of Fame
2015
Assistant Chef de Mission at the Pan American Games in Toronto
Named one of Canada's most influential women in sport by the Canadian Association for Advancement of Women and Sport (CAAWS)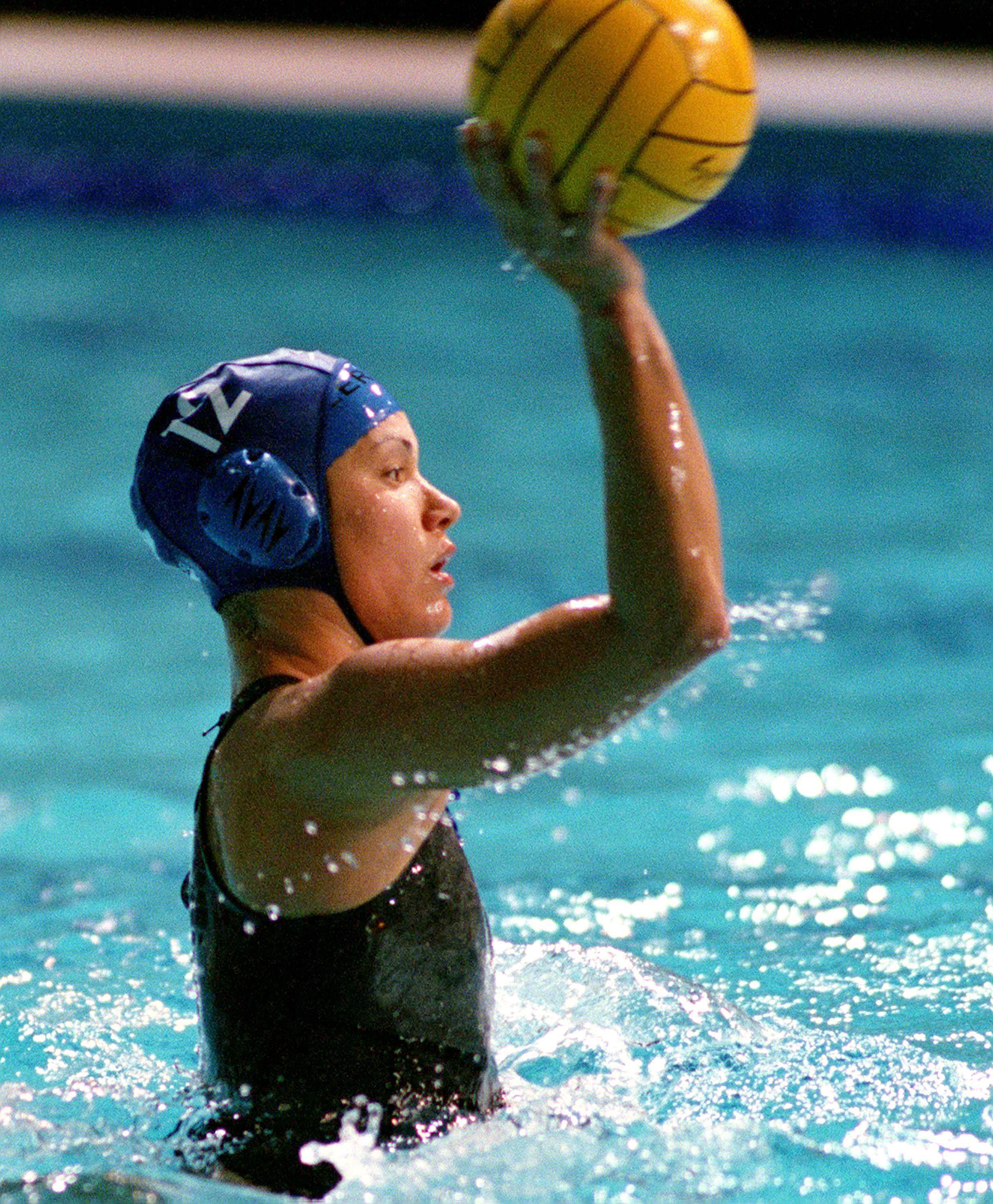 Story
A Mohawk of the Kahnawake territory, Waneek Horn-Miller learned at an early age that standing her ground in the face of injustice would require tremendous strength and resilience. When she was 14 years old, Waneek was on the front lines of history, protesting development on sacred land at Oka in 1990. When violence broke out between Canadian soldiers and Mohawk militants on the last day of the standoff, Waneek was stabbed near the heart by a bayonet. Suffering a near fatal wound, the traumatic experience fuelled her dreams as an athlete and activist determined to make a difference in the world.
After the Oka crisis, athletic pursuits helped Waneek heal from the emotional wounds she had suffered. Between 1990 and 1997, she won over 20 medals in multiple events at the North American Indigenous Games. Waneek also carried the flame in the Sacred Run Canada, passing a torch between Indigenous communities to demonstrate strength and unity. She started playing water polo in high school, developing a fiercely competitive spirit and powerful shooting arm. Continuing to excel in her chosen sport while studying political science, Waneek was first named Carleton University's female athlete of the year in the 1994-1995 season, repeating the honour for three consecutive years.
In 1999, Waneek was voted MVP of the Canadian women's water polo team after winning a Gold medal at the Pan American Games in Winnipeg. The same year, she received the Tom Longboat Award, recognizing Aboriginal athletes for outstanding contributions to sport in Canada. In 2000, Waneek was named co-captain of the Canadian women's water polo team at the Olympic Games in Sydney, Australia. Breaking new ground the first year her sport was included on the Olympic roster, Waneek was also the first Mohawk woman from Canada to compete at the Olympic Games, something she had dreamed of achieving since surviving Oka.
Despite her winning ways, after nine years with the national program, Water Polo Canada dismissed Waneek in 2003, after she led a group of athletes to force Water Polo Canada to look into their claims of coach abuse of athletes. An investigation ultimately led to their firing. Waneek refuted the claim that her dismissal was due to team cohesion, but rather it was a discriminatory misinterpretation of her Indigenous teachings of honour and leadership, and that she as the co-captain should protect her teammates no matter what. Challenging her coaches and fellow athletes to arbitration, Waneek stood her ground. Ultimately she did not return to the team, but her coaches and teammates were required to undergo cultural and Indigenous sensitivity training, raising public awareness of the challenges often faced by Indigenous athletes in Canada.
In 2010, Waneek was honoured as Canada's torchbearer at the Olympic Winter Games in Vancouver. Waneek continues to promote positive social change as a motivational speaker and role model. In 2015, Waneek was named one of Canada's most influential women in sport by the Canadian Association for the Advancement of Women in Sport (CAAWS). Currently, she is pursuing her graduate studies in Indigenous Studies in Kinesiology at the University of British Columbia where she is focusing on Indigenous motivation and is hoping her studies lead to tools that the Indigenous and non-Indigenous world can use to help athletes excel.