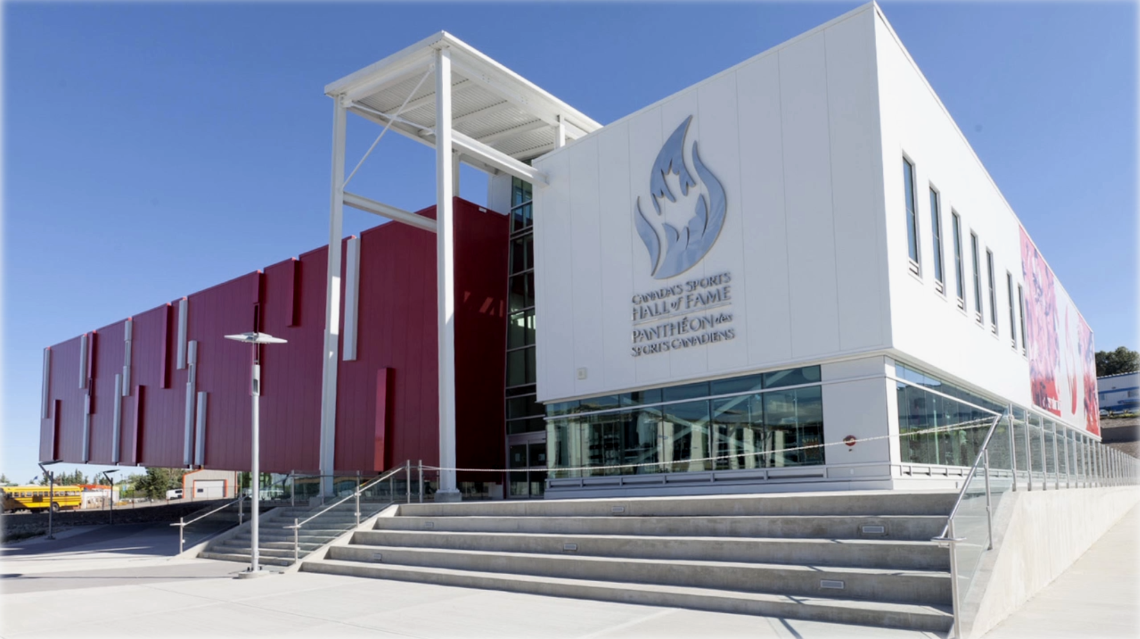 Reimagining Canada's Sports Hall of Fame
June 21st, 2021
March 16, 2020 Canada's Sports Hall of Fame like many other facilities across our province, and across our country - closed its doors to the public. And at this time, almost exactly 16-months later, the museum will remain closed; however, Canada's Sports Hall of Fame remains committed to a mission of educating all Canadians on the value, history, and culture of sport in this country – and the work we are doing will reach more Canadians than ever before.
The closure of the museum to the public provided the opportunity to reimagine how we are able to connect Canadians to the transformative power of sport. … expansion of our virtual education offerings, connecting Canadians of all ages to rich artefacts, stories, and lessons of sport, creating more opportunities for Canadians to experience curated exhibits beyond these walls, and contributing to the connection between sport and social purpose.
We made a commitment to do our part to raise awareness about systemic racism in Canada, to share the stories - struggles and triumphs - of racially marginalized Hall of Famers. Our digital story telling campaign, #WeWillDoBetter has focused on bringing awareness to the role that racism played in the journeys of nine Black, Asian and Indigenous Hall of Famers. We are proud that these stories will be expanded to serve as curriculum aligned educational resources for the upcoming school year, aiming to spark conversations in classrooms across our country.
In the fall we hosted an Indigenous Summit, which set the tone of listening and being deeply impacted by the experiences of the Indigenous Hall of Famers. These conversations and intentional dialogue, along with a commitment to honouring the Truth and Reconciliation Commission of Canada's 94 Calls to Action – inspired a 10-year vision for Canada's Sports Hall of Fame's Indigenous Sport & Reconciliation initiatives. Canada's Sports Hall of Fame is so proud to announce the launch of the next phase of this vision, the launch of what is arguably the most important project our organization has been involved with – the Indigenous Sport Heroes Education Experience. This digital multimedia exhibit, designed like chapters in a book will be released on August 9th, in honour of International Day of the World's Indigenous Peoples. With the rollout of curriculum aligned educational resources coming in September.
As historical educators, we understand we need to use our platform to bring attention to the struggles of marginalized peoples in Canada and to the role sport plays in their stories. The intersection of sport and social purpose is a critical space and we are honoured to do our part.
Click here to view the media release