Thank you to all of the wonderful educators and students who joined us for our virtual education programs during the 2020-2021 school year! We can't wait to have you join us again in the fall! Our Artefact Talks booking form will open again at the end of August 2021 and we will begin scheduling programs on Mondays and Tuesdays starting Monday, September 20, 2021. Stay tuned for the fall when we plan to release our next roster of Beyond the Win: Hall of Famers on Tour speakers! If you're looking for a fun summer activity, check out our asynchronous scavenger hunts HERE!


ARTEFACT TALKS – NEW VIRTUAL PROGRAM!
Grades: 3 – 9
Subjects: Health and Life Skills, Physical Education, Science, Mathematics, and Social Studies
Curricular Connections:
CLICK HERE
Booking Form: CLICK HERE


PROGRAM DESCRIPTION
Artefact Talks
are 45-minute virtual education programs delivered in real-time! With Q&A engagement and WebRotate
360® software showcasing one-of-a-kind artefacts, these inquiry-based education programs simulate an in-person field trip experience
from the safety and comfort of your classroom!

PROGRAM OFFERINGS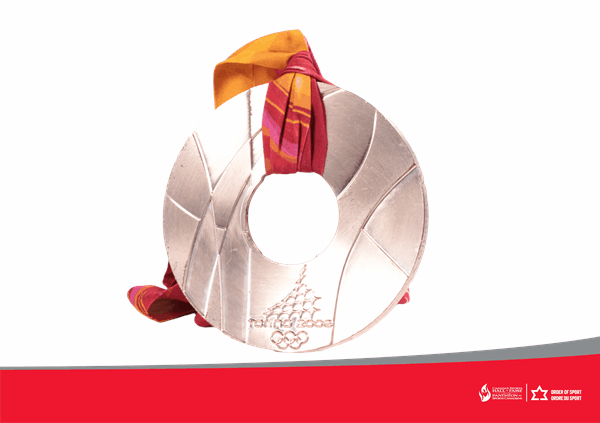 "FOLLOW YOUR DREAMS"
Recommended Grades: 3 – 9
Main Subjects: Health and Life Skills, Physical Education
Hall of Famers:
Cindy Klassen
and
Lori-Ann Muenzer
Students will develop skills of wellness and healthy choices through
inquiry-based learning and studying artefacts as alternative media texts, helping youth
to identify how to face challenges, set goals, and explore teamwork and healthy interactions
in sport and beyond.
Post-Visit Activities:
Grades 3-6 - Health and Life Skills and Physical Education,
Grades 3-6 Language Arts
,
Grades 7-9 Health and Life Skills and Physical Education
,
Grades 7-9 Language Arts


Hall of Famer Cindy Klassen's Olympic Silver Medal
"STICK IT TO THE COMPETITION THROUGH INNOVATION"
Recommended Grades: 6-9
Main Subjects: Science, Mathematics, Social Studies
Hall of Famers:
Herb Carnegie
and
Stan Mikita
Students will develop skills of scientific inquiry and mathematical data analysis through guided questioning and examining ice hockey artefacts that explore innovation in hockey equipment and advancement through technological and probability-based design choices. The program will share the stories of Hall of Famers connected to these artefacts, including Carnegie's experiences with racism in Canada during the 1940's and Mikita's experience playing for Team Canada at the infamous Summit Series against the Soviet Union in 1972.
Post-Visit Activity:
Grades 6-9 -
Mathematics and Science
"WOMEN IN SPORT"
Recommended Grades: 11 – University
Main Subjects: English Language Arts, Social Studies, Sports History, Museum Studies, Sports Media
Hall of Famers: Dr. Sandra Kirby, Mary Bonnie Baker
Resources:
Women in Sport Catalogue
,
Program Outline
,
Student Discussion Questions
Women in Sport
is a
higher level, virtual education program
that focuses on gender inequality and parity in
sport at the federal and international level, both historically and today. This virtual field trip uses a combination of
real artefacts
from our collections as well as 360-degree views of
digitized objects
to help simulate an in-person experience from the safety and comfort of your classroom (or at home)! This virtual program is compatible with Zoom video conferencing software and can be delivered to university students at school or those connecting from home! For more information about this program, click
here
for the program outline, or contact the
Manager, Education & Programming.



WHY YOU SHOULD BOOK A VIRTUAL FIELD TRIP
During and post Covid-19, virtual field trips can…
Provide a safe environment to simulate an offsite field trip experience;
Provide creative and alternative forms of content delivery helping you to meet curricular connections, and,
Allow you to connect with Canada's Sports Hall of Fame regardless of your location!

TECHNOLOGY REQUIREMENTS
Reliable internet connection (3G or 4G) that allows you to connect externally from your school
Computer, projector, or screen so your class can see the presentation
Webcam (or other computer-based camera) so the presenter can see your class
Speakers and Microphone
Video Conferencing Software: Zoom
A CSHoF technology representative will contact you to arrange a connection test. It should only take fifteen minutes or less. A tech representative will also be available to help you resolve any technical issues that you may encounter leading up to or during the program.
BOOK NOW!
The best part? It's FREE! BOOK TODAY at absolutely NO COST to you thanks to the generous support of our sponsors!

For more information, contact the Manager, Education and Programming at programs@cshof.ca or 403-776-1059