Hall of Famer
GEORGE CHENIER
Inducted in 1971
Member Details
Date of Birth: January 14, 1907
Place of Birth: Hull, Quebec
Date of Passing: November 16, 1970
Sport: Snooker
Member Category: Athlete
Career Highlights
1948-1970
North American Snooker Champion
1950
Made it to the Semi-finals of the World Snooker Championship in England, losing to multiple time World Champion Fred Davis.
Made a then record 144 run from a break in a tournament in England
1963
Competed in the World Pocket Billiards Championship in New York City , finishing 6th out of 12 competitors and scoring a perfect 150 game over former World Pocket Billiards Champion Irving Crane.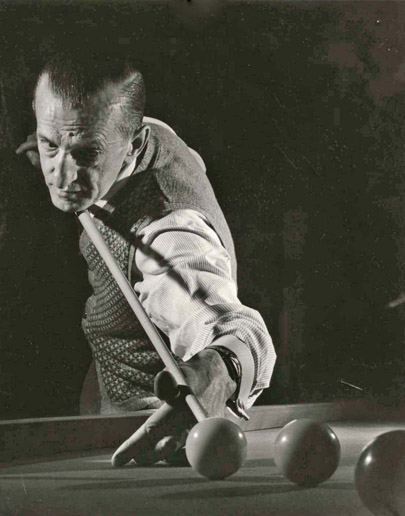 Story
George Chenier reigned as the North American Snooker champion from 1947 until his passing in November 1970.
He began playing snooker as a youngster in Ottawa, but it was in Detroit, while working as a bellhop that he really learned the game, watching players between his work shifts. Over the years Chenier lived in Montreal, Toronto, Vancouver , Victoria and various cities in the United States , but he spent most of his time in Toronto , where as he explained " the best players are ".
In 1950 Chenier went to England for eight months playing in private clubs and tournaments. He competed in the World Snooker Championship in Blackpool, losing in the semi-finals to multiple time World Champion Fred Davis. While in England George scored a 144 run from the break , a competition record at the time.
Playing in the 1963 World Pocket Billiards Championships in New York City George scored a perfect 150 game against former World Pocket Billiards Champion Irving Crane.
In 1966 in Los Angeles, prior to a World Pocket Billiards Championship tournament George suffered what was believed to be a stroke that affected his speech and the left side of his body. He was unable to compete in this tournament and took some time to recover. Stunningly, in spite of his health, he was a champion to the end, defending his North American Snooker Championship in April 1970, just seven months prior to his passing.