Hall of Famer
PETER REID
Inducted in 2011
Member Details
Date of Birth: May 27, 1969
Place of Birth: Montreal, Quebec
Sport: Triathlon
Member Category: Athlete
Career Highlights
1998, 2000, 2003
Gold, Ironman World Championship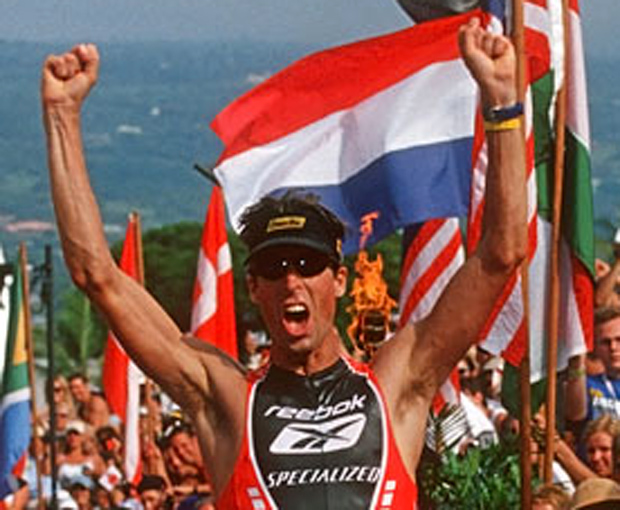 Story
"It" is required to win the Ironman World Championship. "It" is the special quality that separates the very good from the very best. Annually on the Big Island of Hawaii, that quality is tested in a brutal challenge consisting of 3.9 kilometres of swimming, 180 kilometres of cycling and 42.2 kilometres of running … all in one day. The fastest athletes take a little over eight hours and the cutoff time is 17. On race day athletes contend with winds clocked at more than 80 kilometres per hour and temperatures routinely north of 38 degrees Celsius.
Born in Montreal and now a resident of Victoria, Peter Reid first started training for the sport of triathlon when he could barely swim one length of a 25 meter pool. In 1989 he competed in his first triathlon. His first two trips to the Ironman World Championship, in 1993 and 1994, resulted in did-not-finish (DNF) both times. But the mark of a true champion is overcoming disappointment and coming back stronger.
Reid's goal was to win the Super Bowl of the triathlon world, as the first Canadian to capture the Ironman World Championship title. His determination and persistence paid off and in 1998, just four years after dropping out of the event, Reid captured the gold medal in Kona, Hawaii, winning the championship title. He followed up with two more titles in 2000 and 2003.
During his career, Reid won an incredible 10 Ironman events around the world, including his three World Championships. To give some scale to the size of that achievement, only triathlon legends Dave Scott and Mark Allen had ever won three Ironman Triathlon World Championship titles before Reid arrived on the scene. After 33 years of the event, there were still only four members in that very exclusive club.
Being a legend in sport is usually defined not just by winning, but by consistency. Eight times in Kona, Reid was on the podium at the most grueling race the sport of triathlon has to offer. Along with his three wins at the Ironman World Championship, he was second three times and third and fourth on other occasions. When he was on the starting line, other contenders always knew it would be a battle to the end. Over time, Reid became known as a triathlete without a weakness. His head-down commitment to "work, work, work" has led by example for scores of Canadian triathletes.
Young and old, accomplished or new to the sport, all triathletes have felt at home when approaching the three-time Ironman World Champion. In his retirement, Reid retains the quiet mystique that he carried throughout his career.
Olympic gold medallist Simon Whitfield said of Reid, "His was the epitome of work ethic for our sport. He simply got the work done … in rain, shine, hail and snow. He was early mornings and early to bed. I saw his attention to detail, making sure everything he did was done with a sense of precision. He was leading edge when it came to his bike, his nutrition, and his strength program."
From the beginning and throughout his string of memorable performances, Peter Reid had "it." Marnie McBean