Hall of Famer
DARYL 'DOC' SEAMAN
Inducted in 2012
Member Details
Date of Birth: April 28, 1922
Place of Birth: Rouleau, Saskatchewan
Date of Passing: January 11, 2009
Sport: Ice Hockey
Member Category: Builder
Career Highlights
Creator of Seaman Hotchkiss Hockey Foundation
Part of team of six businessmen to bring the Atlanta Flames to Calgary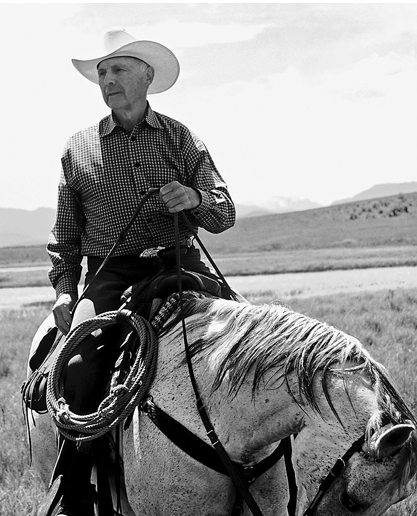 Story
Doc Seaman is remembered as a man who was equally skilled and passionate in the world of business and sports.
Daryl Kenneth Seaman was born in Rouleau, Saskatchewan in 1922. He played junior baseball and hockey at the elite level before leaving to serve in the RCAF in World War II. He flew 82 combat missions, was wounded in North Africa, and after being discharged played baseball with military veterans.
Known for carrying his baseball gear in a big black satchel that looked like a doctor's bag, Daryl earned the nickname "Doc" and it stayed with him for the rest of his life.
In 1949, he co-founded Bow Valley Industries and forged a successful career in business. He became part owner of the Calgary Flames, and was one of six businessmen who brought the Flames from Atlanta to Calgary in 1980 (along with Norman Green, Harley Hotchkiss, Norman Kwong, Ralph Scurfield, and Byron Seaman).
Doc's passion for hockey was more than a business endeavour and he continued as the founding Governor of the Hockey Canada Foundation. He helped build the iconic Olympic Saddledome in 1983 and bring the Olympics to Calgary in 1988. With Olympic enthusiasm at a fever pitch in Calgary, Doc was a central figure in ensuring the total success of the Games.
Then, in 1989, the Flames won the Stanley Cup. Sport had truly become as much a part of his life as business.
Along with Harley Hotchkiss, Doc created the Seaman Hotchkiss Hockey Foundation, a charity that improves hockey across Canada by helping to build community arenas and offering scholarships.
In 1992, he was made an Officer of the Order of Canada and in 1997 was inducted into the Canadian Oilman's Hall of Fame. He was inducted into the Calgary Business Hall of Fame in 2004, inducted into the Alberta Sports Hall of Fame as a builder in 2007, and was awarded the Alberta Order of Excellence in 2008. In 2010 he was inducted into the Hockey Hall of Fame with the archives being named the D.K. (Doc) Seaman Hockey Resource Centre in his honour.
Since Doc's passing in 2009, his legacy of commitment, involvement and passion for the game
endures in the many foundations and organizations he helped create and spearhead in his illustrious lifetime.