Hall of Famer
TIM FRICK
Inducted in 2014
Member Details
Date of Birth: 1952
Place of Birth: Aldershot, England, UK
Sport: Wheelchair Basketball
Member Category: Builder
Career Highlights
1990 - 2009
Head Coach of the Canadian Women's Wheelchair Basketball Team
1992, 1996, 2000
Coached Team Canada to three Paralympic gold medals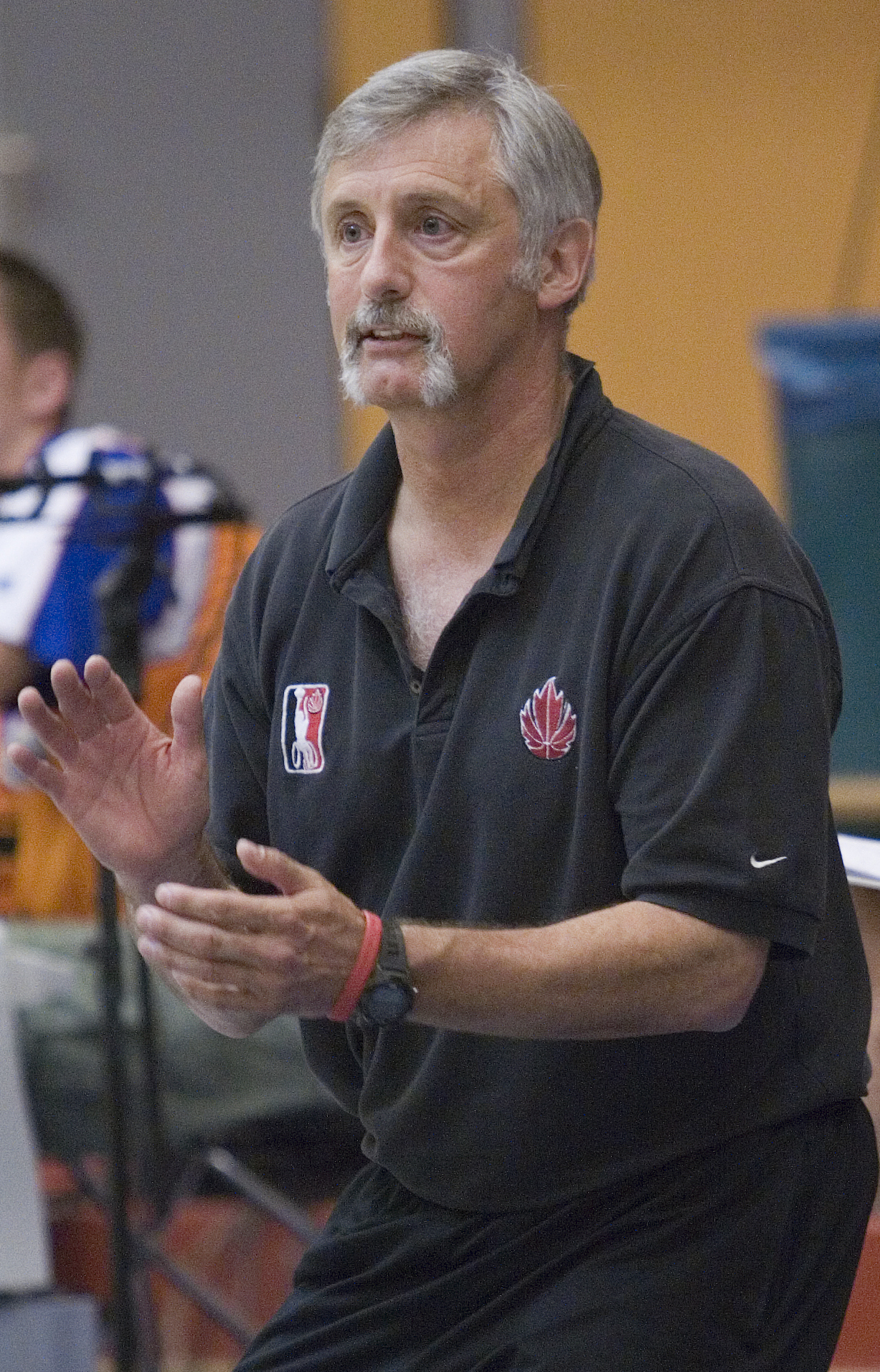 Story
Tim Frick has made an extraordinary contribution to Canadian sport through his exemplary coaching and development of other coaches. As a Faculty Member of Douglas College's Sport Science & Coaching Program (1986-2009) Tim imparted his extensive knowledge to the next generation of coaches and instructors. As Head Coach of the Canadian Women's Wheelchair Basketball Team from 1990 to 2009, Tim developed Team Canada into one of the most dominant teams in the history of all Canadian amateur sports. He led Team Canada to an incredible decade-long undefeated streak in major international competition, including an unprecedented three consecutive Paralympic gold medals (1992, 1996, 2000), four consecutive Wheelchair Basketball World Championship titles (1994, 1998, 2002, 2006), and bronze medals at the Wheelchair Basketball World Championship (1990) and Paralympics (2004).
Tim has been the recipient of a number of coaching awards including the Coaching Association of Canada's Coaching Excellence Award eight times and the Coaching Association of Canada's Geoff Gowan Lifetime Achievement Award. In 2010, the Canadian Paralympic Committee named its coaching excellence award the Tim Frick Paralympic Coach Excellence Award in his honour.
Early in his career, Tim coached Rick Hansen during his Man in Motion World Tour. Rick said "Inside each of us there's the potential to do great things. And if we're lucky, we meet people who see possibilities which we don't see ourselves. Tim Frick was my friend, my coach, and my Difference Maker. Tim challenged me to be the best I could be, to find excellence through hard work and purpose. Tim helped me become the "Man in Motion"."
Tim has a natural ability to bring out the very best in people. He inspires, motivates and encourages through his coaching style and believes in preparation of the athlete, not beating the opponent. Tim prepared his athletes' minds and bodies, including in all-round development; balancing sport, life and education, while developing confidence, self-discipline, and respect for self and others. Throughout his career, Tim has been a champion for the development of opportunities for sport and physical activity for persons with disabilities.