Hall of Famer
GARETH REES
Inducted in 2014
Member Details
Date of Birth: 1967
Place of Birth: Duncan, BC
Sport: Rugby
Member Category: Athlete
Career Highlights
Ranked in the top 10 all-time point scorers in the Rugby World Cup
The youngest person ever to be named to an All World Rugby XV
1995, 1999
First man in the world to Captain his country in two Rugby World Cups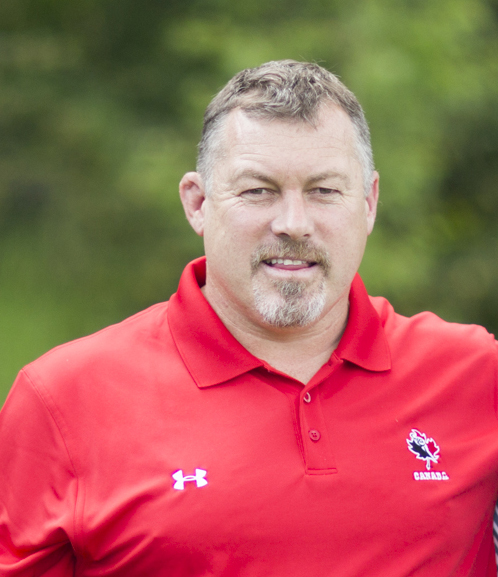 Story
Gareth Rees is known around the world for his outstanding rugby skills. Gareth took to the game as a youngster and soon began to dominate the sport with his speed, ball handling, and the precision kicking that he would become famous for. At 19 years of age, he was the youngest person ever to be named to an All World Rugby XV. Gareth is also the only man to have represented his country, starting in every game, in four Consecutive Rugby World Cups – 1987, 1991, 1995, and 1999. Gareth is also the first man in the world to Captain his country in two Rugby World Cups, 1995 and 1999 and was captain of the Canadian National team 25 times in his 14 years with the team. He won scoring titles in France, Wales and England where he played professionally for a decade and Gareth is still ranked in the top 10 all-time point scorers in the Rugby World Cup. In 2011 Gareth became the only North American inducted into the International Rugby Hall of Fame.
Since his retirement, Gareth has been a passionate advocate, introducing rugby to beginners of all ages across Canada and around the world. He is known as a gentleman on and off the field who believes strongly in the value of sports and sportsmanship. Gareth is a fiercely proud Canadian, a terrific example of the personal qualities that make sport such a vital part of nation-building, and a credit to his country.
Gareth currently serves as National Program Manager at Rugby Canada and acknowledges his dad, Alun Rees, as the greatest influence in his career.