Hall of Famer
Robert Powell
Inducted in 2015
Member Details
Date of Birth: 1881
Date of Passing: 1917
Sport: Tennis
Member Category: Athlete
Career Highlights
1908
Captain of Canadian Olympic tennis team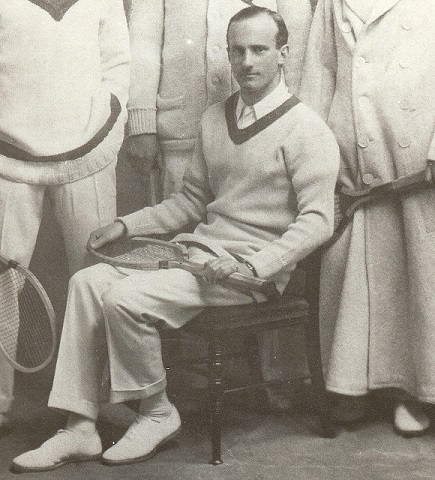 Story
Robert Powell was a successful tennis player whose accomplishments include feats not repeated by another Canadian tennis player in more than 100 years. Along his journey Robert won the B.C. singles Championship three times between 1901 and 1904 and the Pacific Northwest Singles and Doubles titles in 1904. Also in 1904, Robert founded the North Pacific International Lawn Tennis Association with the intent that the constitution that he developed would be adopted by all other clubs.
While working in the South Pacific Robert won Fiji's Singles Championship twice between 1904 and 1906 and later when he moved to the United Kingdom he competed extensively throughout Europe winning national titles in Austria, Germany, Scotland, France, Monaco, and South Africa. Robert was captain of Canadian Olympic tennis team in 1908 and reached the semi-finals of Wimbledon in 1908 followed by success with the Canadian Davis Cup team in 1913.
Robert enlisted in the Canadian Expeditionary Force in WWI and served as an officer in the trenches in Europe. In April 1917 at 36 years of age he gave his life to his country leading his platoon in a charge at the Battle of Vimy Ridge.