Hall of Famer
Jennifer Heil
Inducted in 2015
Member Details
Date of Birth: April 11, 1983
Place of Birth: Spruce Grove, Alberta
Sport: Freestyle Skiing
Member Category: Athlete
Career Highlights
2004, 2005, 2006, 2007
Won the World Cup Moguls title
2006
Won the Gold Medal in Moguls at the Turin Olympic Winter Games
2010
Won the Silver Medal in Moguls at the Vancouver Olympic Winter Games
2011
Won Gold in both the Moguls and Dual Moguls events at the World Championships
Awarded the Bobbie Rosenfeld Award as Canada's Female Athlete of the Year
2015
Inducted into the Quebec Sports Hall of Fame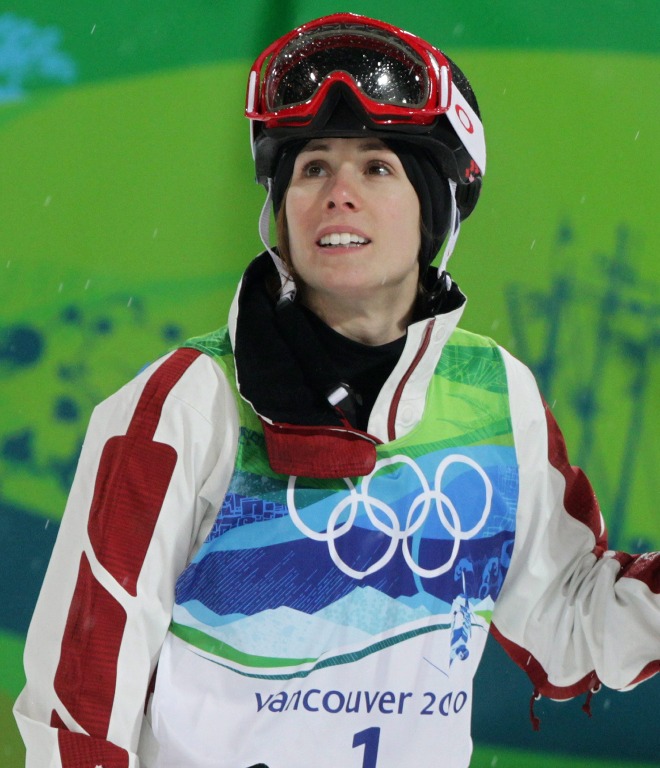 Story
Jennifer Heil began skiing at the tender age of two and by the time she was 19 she was already standing on top of a World Cup podium. A three-time Olympian (2002, 2006, 2010), she was introduced to the world stage as the youngest Canadian skier at the 2002 Salt Lake City Olympic Winter Games, where she placed 4th.
Heil dominated the field at the 1999 Canada Winter Games for Team Alberta, taking home the Gold in the Moguls event in Freestyle Skiing. Jennifer is the Gold medallist from the 2006 Turin Winter Olympic Games, earned a Silver medal at the 2010 Vancouver Olympic Winter Games, a four time World Cup Overall Women's Mogul titleholder (2004, 2005, 2006 and 2007), two-time FIS World Champion in dual moguls, and holds eight Canadian national titles. Jennifer was the first Canadian woman to ever win a World Cup Overall Mogul Title.
Jennifer is passionate about the growth in her sport and is a tireless ambassador for creating equal opportunity for women in sport. She has run female-only mogul ski camps and co-founded B2ten that assists Canadian athletes to reach their full potential. Jennifer speaks to youth across Canada promoting her "Dare to Dream" theme that emphasizes the importance of dreaming big and never giving in to obstacles or perceived limitations.