Hall of Famer
MIKE WEIR
Inducted in 2017
Member Details
Date of Birth: May 12, 1970
Place of Birth: Sarnia, Ontario
Sport: Golf
Member Category: Athlete
Career Highlights
1999
Won his first PGA Tour title in Surrey, British Columbia and would go to win seven more
2003
Won the prestigious Masters Tournament at Augusta, Georgia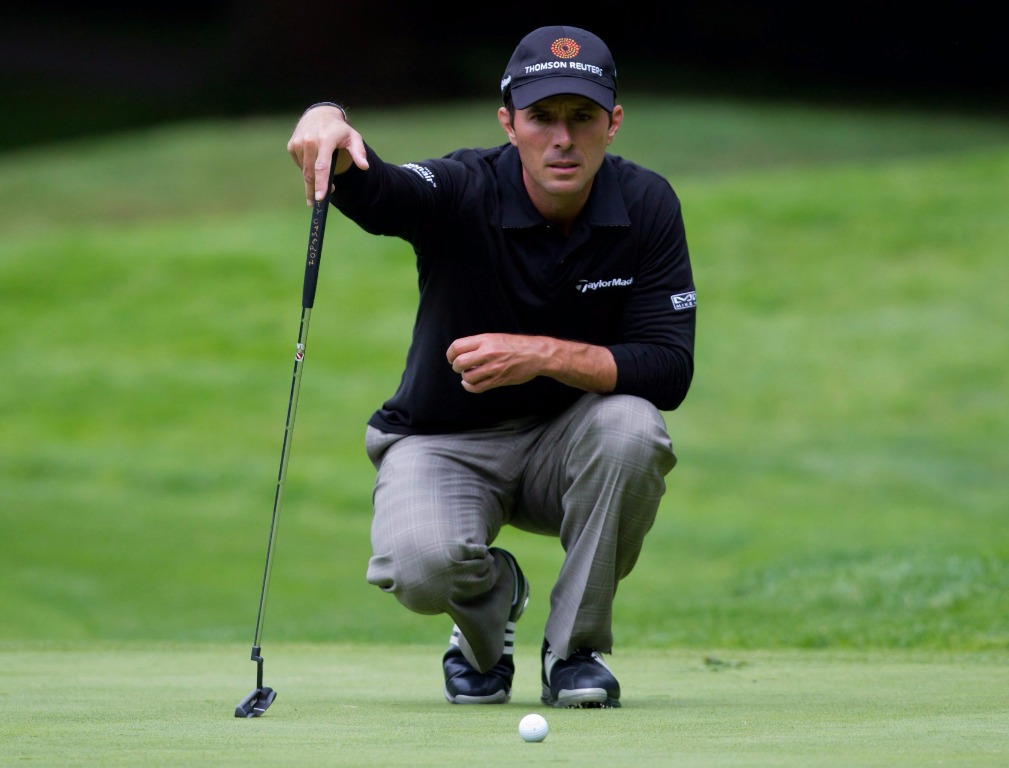 Story
Mike Weir, one of Canada's best golfers, hailing from Sarnia, Ontario was the first Canadian to ever win the prestigious Masters Tournament. Like many young Canadians, Mike first dreamed of playing professional hockey, but his path changed when he held his first golf club. Golf intrigued Mike because of how challenging the game was and how much hard work it would take to succeed. His determination became clear as a star on the Brigham Young University golf team. This same determination would also help him achieve success in the early years of his professional career on the Canadian Tour where he won Rookie of the Year Honours in 1993 and led the Order of Merit in 1997, before reaching the PGA Tour in 1998.
Mike won his first PGA Tour title in 1999, the first Canadian to win on native soil since 1954. Mike would go on to win seven more PGA titles including his 2003 Masters victory. Mike has beaten the odds his entire career, with doubters saying he was too small or not powerful enough. He silenced the critics in 2003 when he walked away with the green jacket and became a Canadian hero in the process.
In 2000, Mike became the first Canadian to play in the President's Cup where he led the international team with a 3-2-0 record. He was appointed to the President's Cup team in 2003, 2005, and 2007 where he won the final match play round on Canadian soil. Mike made his fifth consecutive President's Cup appearance in 2009.
Mike has distinguished himself not only with his success, but with his quiet, focused, and humble approach, whether winning or losing. Mike demonstrates dignity and grace at all times and has become a role model for youth in Canada contributing to the strength of junior golf in Canada.
Mike has used his success as a professional golfer as a platform for helping families in need with the creation of the Mike Weir Foundation in 2004 to support children in physical, emotional, and financial need. Mike launched a national fundraising program, called the Mike Weir Miracle Golf Drive for Kids, supporting Children's Miracle Network. On a national level, Mike was appointed a Member of the Order of Canada in 2007 for his contributions to the country through his charitable work.