Hall of Famer
SIMON WHITFIELD
Inducted in 2017
Member Details
Date of Birth: May 16, 1975
Place of Birth: Kingston, Ontario
Sport: Triathlon
Member Category: Athlete
Career Highlights
2000
Won Gold at the Olympic Games in Sydney
2008
Won Silver at the Olympic Games in Beijing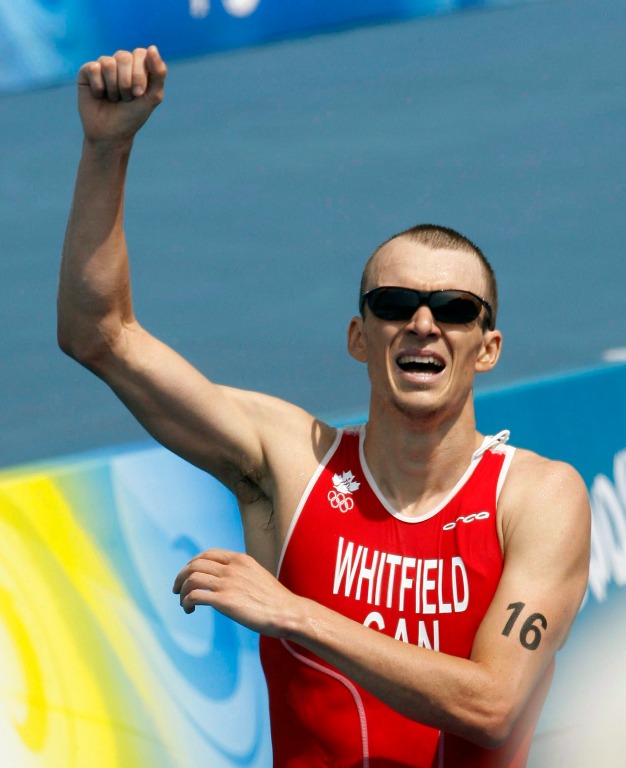 Story
A four-time Olympian and ten-time National Champion, Simon Whitfield is one of Canada's most accomplished and decorated athletes. Simon entered his first triathlon at the age of 12 at Sharbot Lake, Ontario, and predicted his own destiny when he told his hometown newspaper that his goal was to win an Olympic Gold medal in triathlon.
In 1999, Simon earned a Bronze medal at the Pan American Games. He later became one of only a few athletes in the world to have competed in four Olympic triathlons since the sport made its Olympic Games debut at the 2000 Olympic Games in Sydney where Simon would go on to achieve his lifelong dream and win the Gold medal. He followed up with a Gold Medal at the 2002 Commonwealth Games and went on to inspire the nation at the 2008 Olympic Games in Beijing where he won the Silver medal.
Simon's accomplishments as a triathlete and as an ambassador to the sport have left an enormous impact on the triathlon community. Simon takes his role as triathlon's ambassador to Canada and to the world very seriously. He has continued to inspire and challenge all those around him to work hard, drive toward excellence, and most importantly, live an active and healthy lifestyle.
Simon supports many charities and loves being able to mentor youth to find their passion. Simon has committed his time to numerous organizations that have a mission to inspire athletes to follow their dreams or live healthy, active lives. Simon's stellar athletic abilities have inspired young people around the globe. He still spends his time visiting schools to encourage young people to not be afraid of failing and to follow their dreams. Simon's message is that the simple pursuit of excellence is its own reward and that although not everyone can be an Olympian, performing to the best of one's ability is the reward, not the outcome.