Hall of Famer
BRIAN WILLIAMS
Inducted in 2022
Member Details
Date of Birth: July 18, 1946
Place of Birth: Winnipeg, Manitoba
Sport: Sport Broadcaster
Member Category: Builder
Career Highlights
1979, 1982
Foster Hewitt Award for Excellence in Sports Broadcasting
1989, 1990, 1998, 2000
Gemini Award for Best Sportscaster/Anchor
2009, 2010
Best Host or Interviewer in a Sports Program or Sportscast
2010
Enshrined in the Canadian Football Hall of Fame, Football Reporters of Canada Wing
2011
Invested into the Order of Canada
2012
Commissioner's Award at the 100th Grey Cup in 2012 for outstanding contributions made over 40 years of covering the Canadian Football League
2013
Inaugural Canadian Screen Award for "Best Sports Host or Analyst in a Sports Program or Sportscast"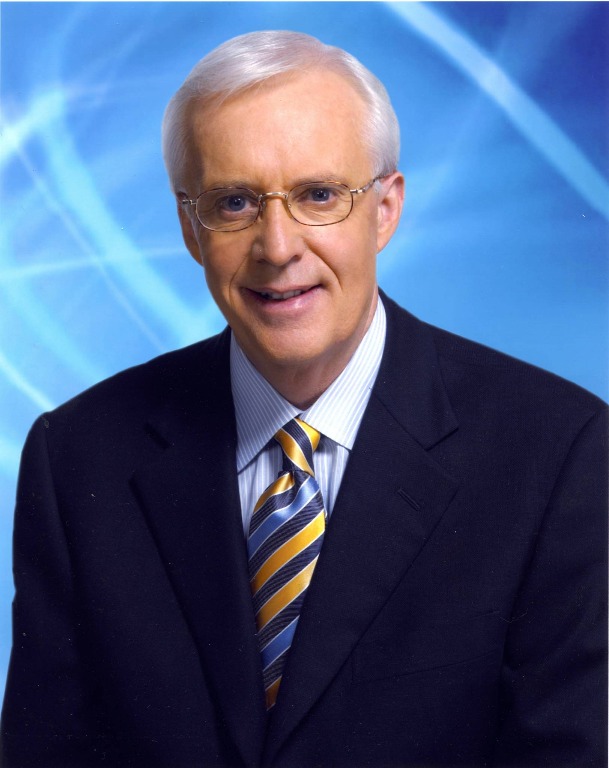 Story
Revered as the 'Dean of Canadian Sports Commentators', Brian Williams was born in Winnipeg, Manitoba in 1946 but grew up in different parts of Canada and the United States following the path of his father's medical career. Brian discovered his voice as a sportscaster in 1967 when he began calling university basketball play-by-play and took to the airwaves a few years later with CHUM in Toronto. Over an extraordinary career spanning five decades, Brian proceeded to set the gold standard of excellence in Canadian sports broadcasting, covering virtually every national and international professional sporting event and major amateur tournaments in the process, from the Canadian Football League, PGA golf, Canadian and World Figure Skating Championships, World Cup skiing, Rogers Cup tennis, Formula One and Indy Car racing, Breeder's Cup horse racing and many Queen's Plates, to international ice hockey and Major League Baseball, Pan American Games and Commonwealth Games. Above all, Brian distinguished himself as Canada's Voice of the Olympic Games, covering an incredible total of 14 Olympic Games since Canada first hosted the world's preeminent multi-sport competition on national soil in Montreal in 1976.

Brian William's masterful work in the broadcasting booth combined genuine enthusiasm and passion for sport with his natural storytelling ability and unwavering journalistic integrity. Known as a tough but fair interviewer, he never shied away from hard questions and had an insightful knack for sharing compelling lessons from the world's greatest athletes. Brian was the recipient of eight Gemini Awards, two Foster Hewitt Awards, and two Outstanding Broadcasting Awards from Sports Media Canada, and in 2011 he was also invested with the Order of Canada. Honoured with the inaugural Canadian Screen Award for "Best Sports Host or Analyst in a Sports Program or Sportscast" for his coverage of the 2012 Olympic Games in London, Brian is also enshrined in the Football Reporters of Canada Wing of the Canadian Football Hall of Fame and received the Commissioner's Award at the 100th Grey Cup in 2012 for outstanding contributions made over 40 years of covering the Canadian Football League.

A mentor and inspiration for generations of sportscasters, Brian William's talent for building community also extends well beyond the broadcast booth. Possessing a seemingly limitless drive to contribute to worthy causes, he has generously given his time and expertise to numerous charities and Canadian institutions. In addition to working with Special Olympics Canada, he formerly sat on the Governors Council at North York General Hospital in Toronto and previously served on the Board of Directors of Ronald McDonald Children's Charities as well as Tim Horton Children's Foundation. A stalwart custodian of Canadian sports history, Brian also played a pivotal role in rejuvenating Canada's Sports Hall of Fame and served on the Selection Committee as well as master of ceremonies at annual induction events for 14 years. Vividly bringing the stories behind the world's greatest athletes to life for so many years, Brian's iconic voice continues to resonate with Canadians today, and remains an enduring influence on the many sportscasters who have been fortunate enough to follow in his footsteps.