Hall of Famer
Eileen Whalley Richards
Inducted in 2015
Member Details
Date of Birth: 1923
Date of Passing: 2015
Sport: Speed Skating
Member Category: Athlete
Career Highlights
1943-1945
10,000 Lakes Champion in Minneapolis
1945
First place in Detroit Times 25th Annual Gold Skates Derby
Harry Carl Trophy, for the Women's Open Mile Championship
Wyandotte Michigan Gold Cup Senior Women's Championship
1946
Senior Ladies Manitoba Open Champion
Canadian Outdoor Senior Ladies Champion
North America Senior Ladies Champion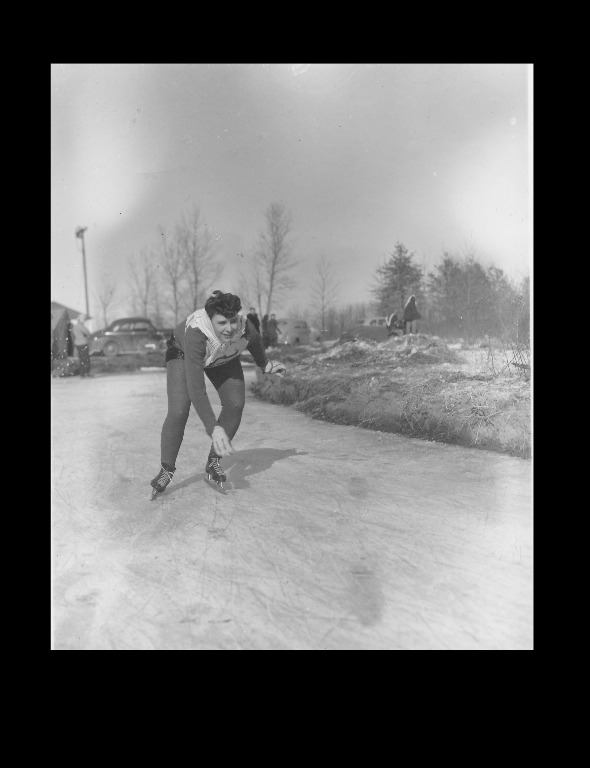 Story
Eileen (Whalley) Richards was a Provincial, National and North American Champion. She got her first taste of competitive speed skating at the provincial competition winning the intermediate 3 mile women's speed skating competition with a time of 10 minutes 10 2/5 seconds. In 1942, Eileen was co-champion in the Senior Ladies Manitoba Open competition and from 1943-1946 she won the Senior Ladies Manitoba Open four times.
In terms of international competition, Eileen placed third in the North American Championship in 1942 in St. Paul, Minnesota and from 1943-1945 she was the 10,000 Lakes Champion in Minneapolis. In 1945, Eileen was the only Canadian to win the Detroit Times 25th Annual Gold Skates Derby and the Harry Carl Trophy, for the Women's Open Mile Championship in the state of Michigan. In 1945 she also captured the Wyandotte Michigan Gold Cup Senior Women's Championship.
In Eileen's final year of competition (1946), she was the Senior Ladies Manitoba Open Champion, the Canadian Outdoor Senior Ladies Champion and the North America Senior Ladies Champion. She was the first woman to receive the City of Winnipeg Signet Ring awarded to men who won international competitions. In addition, she was runner up for the Lou Marsh Memorial Trophy awarded to the best athlete in Canada.