Hall of Famer
David Nedohin
Inducted in 2023
Member Details
Date of Birth: December 20, 1973
Place of Birth: Winnipeg, Manitoba
Sport: Curling
Member Category: Athlete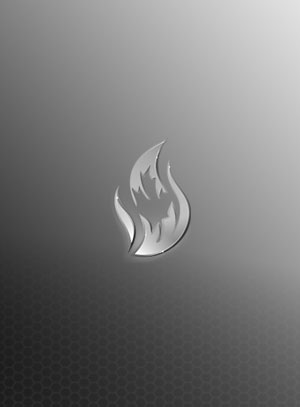 Story
Demanding precision, skill, and strategy, curling is also an exemplary team sport that requires exceptional cooperation and camaraderie for players to develop and execute a winning game plan. These exacting qualities were brilliantly personified by the legendary Edmonton rink known as the Ferbey Four, assembled by skip Randy Ferbey, third Dave Nedohin, second Scott Pfeifer, and lead Marcel Rocque in 1999. A competitive powerhouse, the Ferbey Four took the Roaring Game by storm after winning three World Men's Curling Championships between 2002 and 2006, and four Canadian Men's Curling Championships in five consecutive Brier appearances between 2001 and 2005. The acclaimed Regina-based Richardson rink had accomplished a similarly blistering pace of competitive dominance in the 1960's, but the Ferbey Four were the first team in the history of Canadian curling to achieve such stunning success with the same players working together every time.

Each member of the Ferbey Four, also known as the Ferbey Rink, uniquely contributed their own outstanding qualities to the team, from Dave's near-perfect shot making ability to Randy's aggressive shot calling and the relentless sweeping of Marcel and Scott. Befitting champions of a sport often described as 'chess on ice', the Ferbey Rink masterfully combined their elite skillset with innovative strategy, cultivating a dominant style of play that left a lasting mark on competitive curling. Most influential was the numbered-zone system the legendary foursome used to communicate weight for draw shots, with sweepers calling out a number to identify which part of the house they predicted the rock would reach, now used by teams around the world. Unafraid to upend convention, the team also popularized a system where the skip threw third rocks after collectively agreeing Ferbey was the better play caller, but Nedohin had superior shot-making ability. Adopting a shared approach to decision-making rather than deferring to the skip's leadership, the Ferbey Rink developed a flexible, egalitarian, and mutually supportive team ethic that made them almost unstoppable at the height of their success.

Achieving incredible longevity as a competitive juggernaut while remaining fast friends on and off the ice, the Ferbey Four were named the best curling team in Alberta's history in a poll conducted by the Brier committee in 2005, with Randy hailed as the province's greatest curler. Beyond their winning ways, the Kings of Canadian Curling also brought a sense of fun and personality to their game as accessible champions who were always eager to talk to the media and interact with spectators at social events. True fan favourites, they helped set Brier attendance records and bolstered curling's popularity wherever they went during their competitive peak. While an undeniably colourful era of the sport drew to a close when the Ferbey Four decided to part ways in 2010, their collaborative, open-hearted, and innovative approach to curling continues to inspire teams across Canada and around the world today.