Hall of Famer
Paul Coffey
Inducted in 2015
Member Details
Date of Birth: June 1, 1961
Place of Birth: Weston, Ontario
Sport: Ice Hockey
Member Category: Athlete
Career Highlights
1984, 1985, 1987, 1991
Won four Stanley Cups, the first three with the Edmonton Oilers and the latter with the Pittsburgh Penguins
1984, 1987, 1991
Won the Gold Medal as a member of Team Canada in the Canada Cup Tournament
1985, 1986, 1995
Won the Norris Memorial Trophy for demonstrating the greatest all-round ability as a defenseman in the NHL
1996
Won the Silver Medal as a member of Team Canada in the World Cup of Hockey
2004
Inducted into the Hockey Hall of Fame
2005
Had his jersey number ( # 7 ) retired by the Edmonton Oilers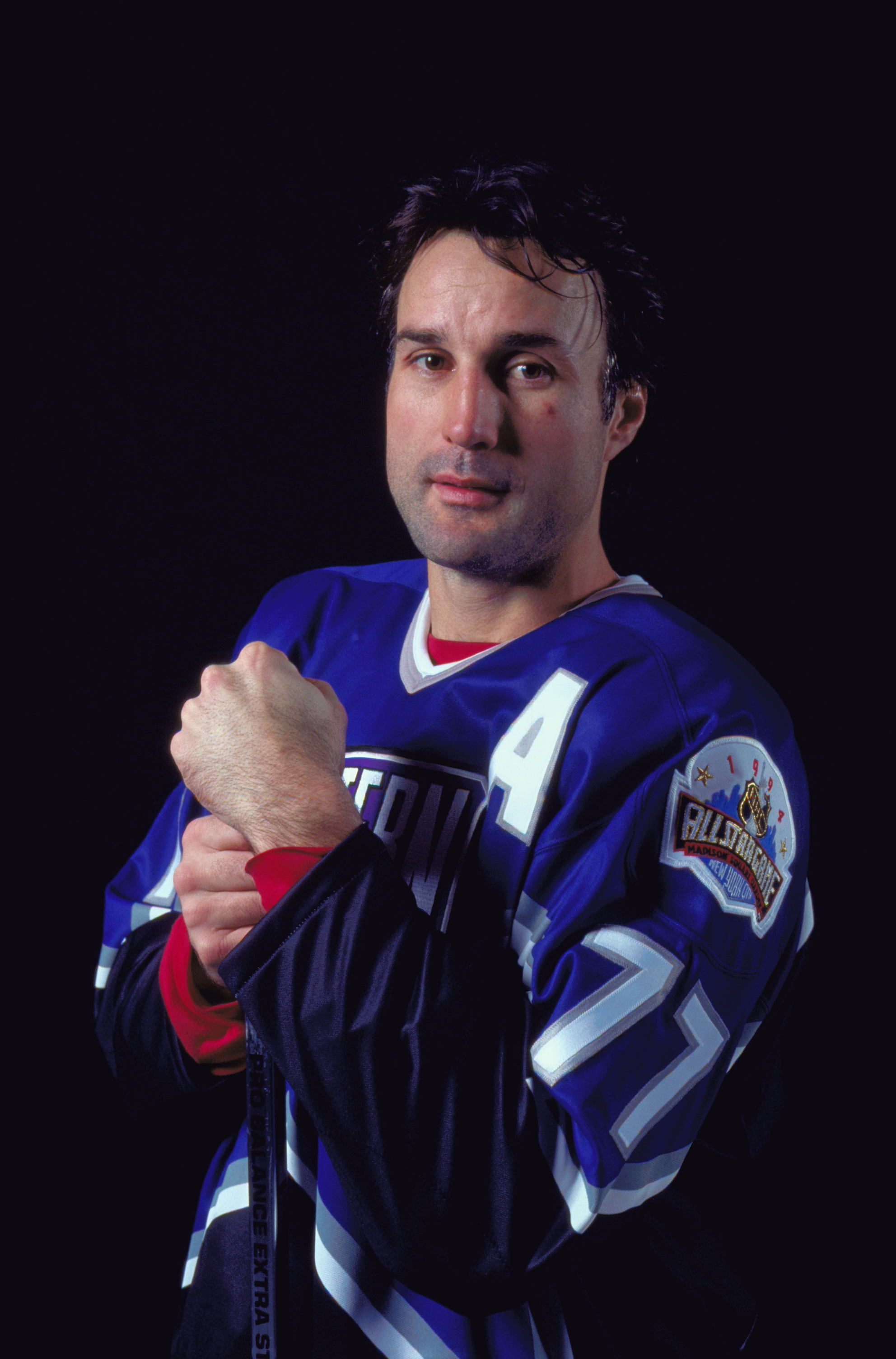 Story
Paul Coffey is considered one of the best NHL defenseman of all time and was often thought of as the fourth forward on the ice. Drafted to the Edmonton Oilers in 1980, Paul's unique skills helped them win the franchise's first Stanley Cup in 1984 and again in 1985 and 1987. Paul added a 4th Stanley Cup win to his career with the Pittsburgh Penguins in 1991. Paul was awarded the Norris Memorial Trophy in 1985, 1986 and 1995 as the greatest all-round defenseman in the NHL. Paul played for a total of 9 NHL teams and ended his 21 year career with 396 goals and 1,135 assists in regular season games and 59 goals and 137 assists, in 194 playoff contests. Paul was selected for the NHL All Star Team a remarkable 14 times during his career. Paul's international success includes representing his country at the Canada Cup, winning the Gold medal three times (1984, 1987 & 1991) and earning a Silver medal at the World Cup of Hockey in 1996.
Paul still holds many of the NHL records he set including the most goals by a defenseman in one season (48) and during the playoffs (49); the most assists in one season by a defenseman including playoffs (109); most points in one season by a defenseman including playoffs (158); most points in one game by a defenseman (8); most assists by a defenseman in one game (8); longest point-scoring streak by a defenseman (28 games); most goals (12), most assists (25) and most points (27) in one playoff year; and the fastest defensemen in NHL history to reach 1000, 1100, 1200, 1300, 1400 and 1500 points.
Paul's passion for teamwork and enjoyment working with others has led him to success on and off the ice. His hockey experience is now shared with the next generation as he serves as Assistant Coach to his son's AAA team in addition to his duties as Head Coach of the OJHL's Pickering Panthers. Paul continues to lend his time to numerous charitable hockey events and has also been a spokesperson for Prostate Cancer. Paul has also hosted the Celebrity Hockey Classic Series on a number of occasions to support children with physical disabilities.